News / National
Zanu-PF election rigging exposes Chiwenga faction
30 Apr 2023 at 09:36hrs |
Views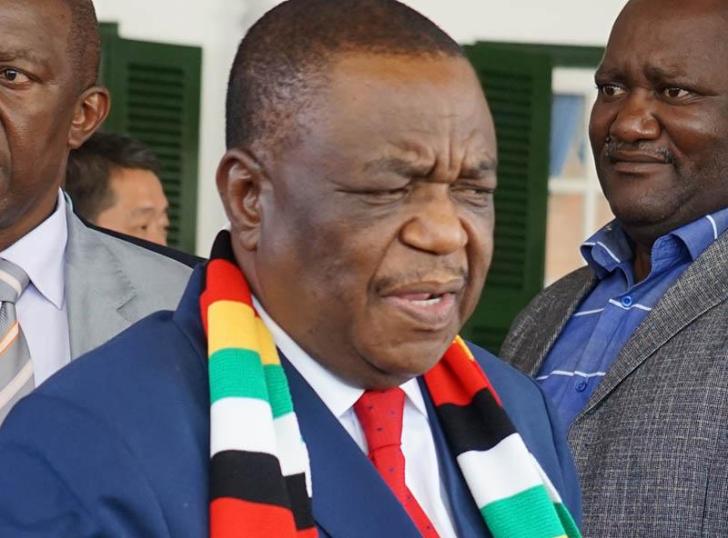 Zanu-PF factional tussles are far from over with the recent primary election rigging exposing the Chiwenga faction which is being fingered in Gutu East primary election dispute which saw the winner being disqualified and the second contender emerging the winner.
There are two main factions in Masvingo, with one aligned to vice president Constantino Chiwenga and the other one aligned to President Emmerson Mnangagwa.
The Chiwenga faction fronts provincial chairperson Robson Mavhenyengwa and a number of members of the provincial executive while the other faction is allegedly led by the Minister of State for Provincial Affairs and Devolution Ezra Chadzamira.
Mavenyengwa and former National Political Commissar and politburo member retired army general Engelbert Rugeje and other provincial party stalwarts in the province are being accused of manipulating the process that turned George Vhengere's win to Benjamin Ganyiwa who had won to come second in the election.
The faction was trying to consolidate power by imposing loyal candidates in all constituencies hence the disqualification of Vhengere.
Through politburo members aligned to it, the Chiwenga faction is alleged to have influenced the "disqualification" of Vhengere to pave way for Ganyiwa who is a Chiwenga loyalist.
Vhengere is said to have been disqualified on the basis that his transfer was unprocedural though they had cleared him in the first place even though the same executive had accepted him.
Though Vhengere refused to comment on the matter saying he was not authorized to speak to the media over such matters, sources privy to the on-goings said Gutu East could be one of the areas where reruns are looming as it was discovered that Vhengere's disqualification was unwarranted and a result of factional politics at play.
Vhengere was disqualified on allegations that his transfer was not done properly despite having been read in Provincial Coordinating Committee (PCC) and PEC meetings and having been allowed to contest in the first place.
"What happened is that, Vhengere transferred from Mashonaland East to Masvingo a year and some months ago. His transfer was read in the PCC and PEC together with Maone Vheremu (also from Mash East) and one Rundare who won a council seat in Ward 12 and had transferred from Harare.
"Vhengere submitted CVs to contest in primary elections and was recommended by both the province and Politburo. He contested against Benjamin Ganyiwa (who came out 2nd), who was later declared the party representative, Mafios Mlambo, Maone Vheremu, Christopher Marusho and Chibamu. He won the first round of elections though some centres were alleged not to have voted," said the source.
Sources further said while people were waiting for the proclamation of results, the National Political Commissar Mike Bimha pronounced that George Vhengere was disqualified because his transfer papers were not done properly and Ganyiwa who came out 2nd will represent the party.
Vhengere's team went on to appeal to the party structures and investigations are still being contacted while Vhengere never got official communication on his disqualification nor the outcome of the investigations questioning how he was disqualified last minute when all along he was allowed to contest.
Other sources claim that Ganyiwa was named heir to the office by sitting MP Berita Chikwama and said he paid some money to Chikwama and other provincial members who thought it was a outright win for them.
The outgoing Chikwama is said to have been telling people that she is stepping down and is leaving Ganyiwa in her place, a development that angered locals who felt that they could choose own leaders.
Ganyiwa donated a number of grinding mills in the constituency and brought some buses though they were not in good shape but went on to lose to Vhengere because of his alliance to Chikwama who is unpopular in the constituency.
Locals questioned the logic behind the alleged disqualification saying it was not possible for someone to transfare from another province together with another candidate to submit CVs and is vetted, goes on to contest elections, wins then the issue of transfer is raised.
However, contacted for comment, Rugeje said he knew nothing about the allegations and could not comment on anything to do with the primary elections.
"I know nothing about what you are saying, and I can also not comment on primary elections, you can contact the national PC or spokesperson," said Rugeje.
Zanu-PF provincial Chairperson Robson Mavhenyengwa poured down water on the possibilities of a rerun in Gutu East saying the MP issues were done and dusted and reruns if there are any, will be for councilors only.
"We are sitting down as the province tomorrow (Sat April 29). If there are any reruns, we will discuss that tomorrow. However, we can only have reruns in council elections not parliamentary, that one was done and dusted," said Mavhenyengwa.
On why Vhengere was disqualified Mavhenyengwa despite his executive having recommended Vhengere and recived his transfer, referred questions to the Political Commissar and National Spokesperson Christopher Mutsvangwa.
Provincial spokesperson Pepukai Chiwewe also said he was not privy to Gutu East issues and added that they were yet to receive communication on areas likely to have reruns in the province.
"I am not sure about the issues in Gutu East, what I know is the winners were announced by the Politburo and that is what we work with as a province. On reruns, I am not sure if we have any in the province. We did not have any contested issues as a province and we had our inter-district meetings where winners were announced. However, if there is any, we will know in our next PCC meeting," said Chiwewe.
The Gutu East is one of the many constituencies where elections were not done properly with the Chiwenga faction seeming to be in control of the election.
In Masvingo Central, after having discovered that their candidate had won in their strongholds, they went on to avoid elections in other centres which their major rivalry Phainos Makwarimba had an upper hand.
In Masvingo South, a similar situation happened with a number of centres being said to have not voted at all.
Source - TellZim News