News / National
Shadowy group invades Gwanda polling stations
04 Jun 2023 at 13:13hrs |
Views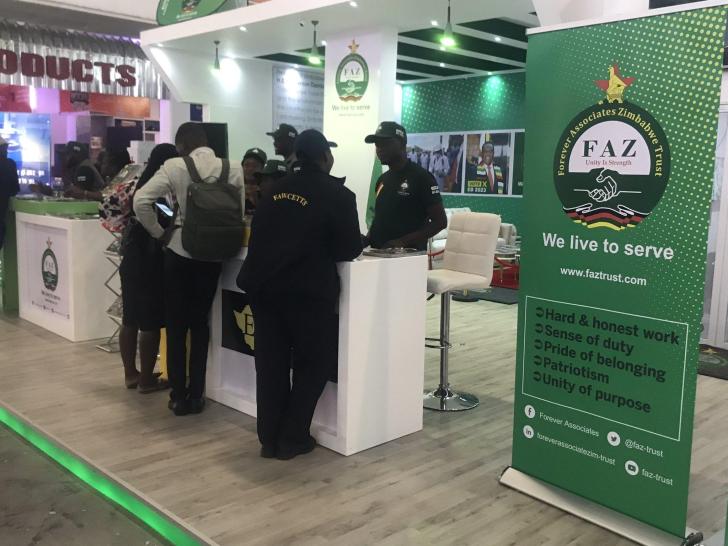 FOREVER Associates Zimbabwe (Faz), a state intelligence front, has invaded polling stations in Gwanda Central and Gwanda South constituencies in an intimidation exercise in members of the shadowy outfit are camping at the entrance of polling stations, forcibly drafting jittery villagers into ruling party cell registers.
The Zimbabwe Electoral Commission (Zec) this week opened its last window of voter registration blitz before President Emmerson Mnangagwa proclaimed 23 August as the election date for the next general election.
However, a snap survey by The NewsHawks in Gwanda revealed that Faz members in the two constituencies in the district are taking turns to camp at polling stations, demanding personal details of villagers seeking to inspect the voters' roll. They then incorporate the voters to the Zanu-PF cell registers without their consent.
In Gwanda Central, which was renamed Gwanda-Chitaudze after the delimitation exercise, the Faz members are camped at a polling station for Dwala Resettlement area which is ward 22 of the constituency.
The notorious Faz members are also camped at Moodsriuyt which is located in ward 13.
Fisani Moyo will represent Zanu-PF in the constituency.
A villager who spoke to The NewsHawks about 100 metres away from the polling station said she and her two siblings were shocked that their details were recorded by the Faz members.
"They asked for our physical addresses, next of kin, mobile phone numbers and full names. After that they openly said we had been automatically drafted into the cell register for Zanu-PF in the area and told us that we will be tracked on voting day to see if we would have come to cast our votes.
"In no uncertain terms, they said we should vote for Zanu-PF and its presidential candidate Emmerson Mnangagwa whom they described as shefu. No consent was sought from us on that development," said a villager who requested anonymity.
A member of Faz who declined to reveal his identity at Dwala polling station said there was nothing wrong his team was doing in forcibly registering voters in Zanu-PF cell registers without their consent.
"We have blessings from the top hierarchy of the party to do what we are doing. Who are you? Please kindly leave. Please don't take any photos, you will be in trouble," he said before alerting his colleagues to the presence of this reporter.
In Gwanda South, The NewsHawks discovered that the same trend was observable at three polling stations.
These are Fumugwe polling station in ward 17; Buvhumba in ward 18 and at Manama in ward 17.
Ompile Marupi shall be Zanu-PF's candidate in Gwanda South's parliamentary election.
A villager who spoke to this publication after having been forced to be drafted into the Zanu-PF cell register for Buvhumba ward said she felt intimidated.
"Somehow they said they will be able to track our voting patterns and see whether we voted for Zanu-PF since they would be working with traditional leaders ahead of the polls. It removes the aspect of voting freely. It is unfair," said the villager.
Citizens' Coalition for Change (CCC) deputy spokesperson Felix Magalela Sibanda said instances of villagers being forcibly drafted into Zanu-PF cell registers were reflective of yet another rigging tactic by Zanu-PF which must be exposed.
"Joining a political party must be voluntary. What is happening in Gwanda is pure rigging because people are being forced not to exercise their true will on election day. It must be condemned because it does not reflect an environment for free and fair elections," he said.
Source - thenewshawks