News / National
Bulawayo Mayor pours vitriol on Coltart
23 Jul 2023 at 08:09hrs |
Views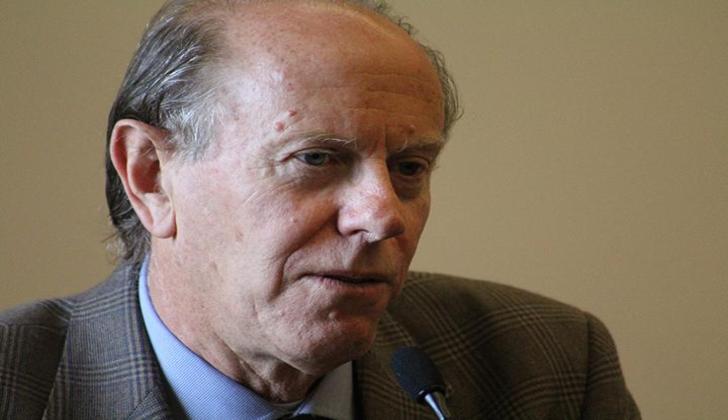 BULAWAYO Mayor Councillor Solomon Mguni has responded to Citizens Coalition for Change (CCC) local authority candidate, former Education Minister, Mr David Coltart for insinuating that there is endemic corruption within the city, equating him to an "over-excited toddler" who has just been introduced to "jiggies" for the first time.
Mr Coltart was handpicked by the party's leader, Mr Nelson Chamisa to be the city's next Mayor, if the party gains a majority in the local government elections, with Mr Dumisani Nkomo tipped to be his deputy. In an interview with a local online publication, Mr Coltart who is contesting in Ward Four, vowed to rid the local authority of corruption. He said one of the reasons why Bulawayo was "not working" was because of corruption which had become endemic.
"Some members suggested that I vie for council office and try and restore the dignity of the city. Some people, even those from other parties — not Zanu-PF of course, said why don't you go into council and restore the city's pride. So, because of those requests, I have agreed to stand in as councillor for Ward 4. I viewed that as a poisoned chalice because there would be very high expectations and they would be very difficult to meet.
"If I am to sum up my vision for the city, it is to clean up Bulawayo. It has become clear in my mind that one of the reasons why Bulawayo is not working is because of corruption which has become endemic. Bulawayo is not working because of corruption; it is driving away potential investors. I want our city to have more investments and we can do that by eradicating corruption, which has become endemic," Mr Coltart is quoted as saying.
Responding to the remarks by the former Senator, Clr Mguni said the utterances were reckless and unfortunate.
"We have taken note of a publication whose contents are attributed to a Mr David Coltart; aspiring council councillor for Ward Four during an interview with an online publication, where he alleges that there is 'endemic corruption' at Bulawayo City Council which corruption is driving away new investments. We take great exception to such reckless utterances from an individual of such maturity and professional calling who once occupied a Cabinet Ministerial position in the Government of Zimbabwe," said the Mayor.
Clr Mguni challenged Mr Coltart to produce proof of his corruption allegations.
"While we are open to criticism as a public institution; we frown upon unfounded and baseless accusations of corruption and malpractices. His assertions imply that all the Government agencies; including Zacc who carried out investigations and inquiries relating to the operations of City of Bulawayo are incompetent. We challenge him to produce proof of such corrupt practices on the part of management and councillors of the City of Bulawayo. His behaviour is akin to that of an over-excited toddler who has taken sight of jiggies," said the Mayor.
Clr Mguni called on residents to ignore Mr Coltart's utterances which he said had the potential to harm the image of the city.
"We call upon all patriotic residents to ignore unsubstantiated claims that have a potential to harm the image of the city and drive away potential investors. It is the likes of Mr Coltart who, historically, have been pushing the agenda of white monopoly empowerment at the expense of disadvantaged black entrepreneurs who are now seeking to reverse black economic empowerment by labelling it as corruption," said Clr Mguni.
Source - The Sunday News