News / National
Chamisa stands little chance of having his demands for fresh elections endorsed
31 Aug 2023 at 06:49hrs |
Views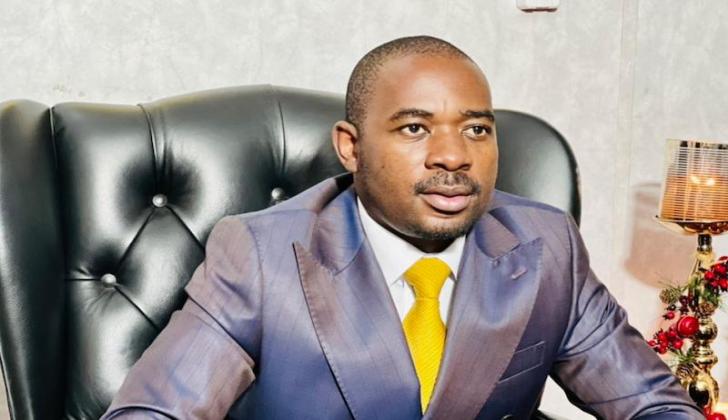 ANALYSTS say the Citizens Coalition for Change (CCC) stands little chance of having its demands for fresh elections endorsed by the Southern African Development Community (Sadc) and the African Union (AU) .
President Emmerson Mnangagwa was declared winner of last week's controversial polls which the CCC has described as flawed.
The CCC and other election observers have poked holes on the whole election architecture.
The CCC has hinted at challenging the results in court, while also pushing Sadc and AU to order a rerun.
CCC deputy spokesperson Gift Siziba told journalists early this week that the Nelson Chamisa-led opposition party was lobbying for Sadc and AU's intervention.
Professor of world politics at the University of London's School of Oriental and African Studies, Stephen Chan, said there was little room for having elections supervised by a foreign body.
"It seems the strategy is to call upon Sadc and the AU to support this call. This may not be successful," Chan said.
"Observer reports are one thing, repudiating a government, even one in place by tainted means, is something else.
"Sadc will say try the courts first, but the courts, in like ruling against the CCC, will simply validate the government, further reinforcing the Sadc/AU reluctance actually to intervene."
The CCC has in the past called for Sadc, AU and United Nations (UN)-supervised polls, without success.
Local political analyst Rashweat Mukundu said the opposition demands might never see the light of day.
"I think it's a bold statement by CCC that Zimbabwe needs a fresh election managed by a neutral body, it could be Sadc or the AU. Of course, the question then is: will that be accepted moreso in light of what the Constitution says?," Mukundu said.
"The key question is: what happens to the Constitution of Zimbabwe in terms of the management of elections which essentially puts the Zimbabwe Electoral Commission (Zec) in that position and role?
"Even if the call for fresh elections does not happen, the CCC still needs to defend and protect its current gains and still push for political dialogue on reforming institutions that are responsible for elections."
Another political analyst Effie Ncube, however, urged the opposition to explore all avenues.
"There is no silver bullet in this tragedy. Therefore, every avenue must be tried to resolve a potentially explosive situation," Ncube said.
"There are a range of tools and strategies out there that can be used to deliver a better outcome from the dispute around the election results.
"That the CCC has picked one of these does not mean that others should be discarded. Instead, the situation may actually require a combination of strategies and the wise use of local and international platforms."
Source - newsday