News / National
Zimstats boss 'claimed $4,000 school fees for a fictitious child'
28 Sep 2023 at 17:03hrs |
Views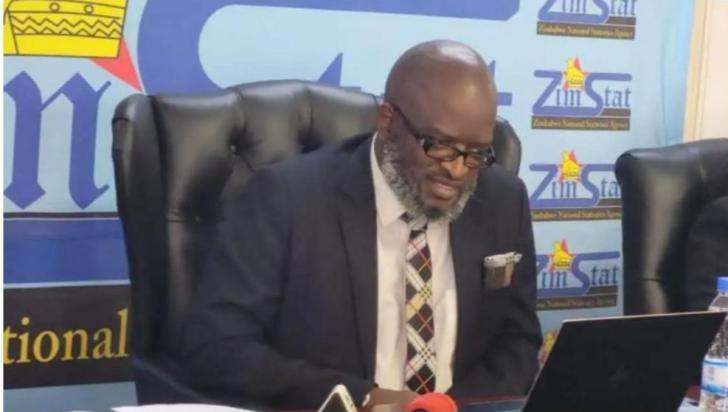 Taguma Mahonde, the Director General of the Zimbabwe National Statistics Agency (ZimStats), made a court appearance on Thursday, facing allegations of fraud for purportedly claiming a $4,000 school fees allowance for a fictitious child.
Mahonde, aged 53 and residing on Gono Street in Malborough, was apprehended by the Zimbabwe Anti-Corruption Commission (ZACC) earlier this week.
He has been remanded in custody until October 2 for a bail hearing before Harare magistrate Marewanazvo Gofa.
In addition to the fraud charge, Mahonde is also accused of violating the Prevention of Corruption Act and faces an alternative charge of obstructing justice.
The National Prosecuting Authority is opposing bail, asserting that Mahonde resorted to intimidation to conceal his wrongdoing.
ZACC's investigating officer, Erica Chacha, expressed concerns that Mahonde might tamper with witnesses if granted bail. Chacha cited an instance where Mahonde allegedly abused his authority by suspending Claudius Matiza, the head of internal audit at ZimStats, after learning that Matiza had reported his alleged transgressions to ZACC.
Chacha stated, "The degree of interference is so severe to the extent that the accused used his position as the director general of ZimStats to fire the witness (Matiza) from work. Realizing that Matiza was working with ZACC, he found some dubious charges and caused the witness to be suspended."
Chacha further revealed that Mahonde had contacted Matiza, issuing threats related to the ZACC investigation. These threats, Chacha claimed, included statements like, "You've reported me to ZACC. I will get bail like what the NSSA boss and the Clerk of Parliament did, and once I'm back at work, I will deal with you accordingly." Chacha asserted that such threats had created a climate of fear among potential witnesses.
Chacha emphasized the intimidation factor in the case, noting that witnesses interviewed by ZACC were apprehensive about the accused.
Mahonde is also alleged to have attempted to eliminate evidence and any paper trail that could expose his alleged misconduct by manipulating ZimStats' board.
Chacha contended, "The other reason is that the accused is likely to doctor some documents against his case since he is the custodian of the documents which we will use in this court. If he is granted bail, he can go to work and continue with his plans, and by the time the trial starts, everything will be sanitized."
According to the state's case, Mahonde received $4,000 from ZimStats by falsely claiming a school fees allowance for a fictitious child. Additionally, it is alleged that when ZACC's investigation into his alleged corruption commenced in March of the current year, Mahonde attempted to cover up the offense by refunding ZW$756,047.33, but the amount equated to only US$826 when considering the interbank exchange rate of 915.
Source - zimlive