News / National
Mliswa triggers Zanu-PF fracas
07 Nov 2016 at 15:42hrs |
Views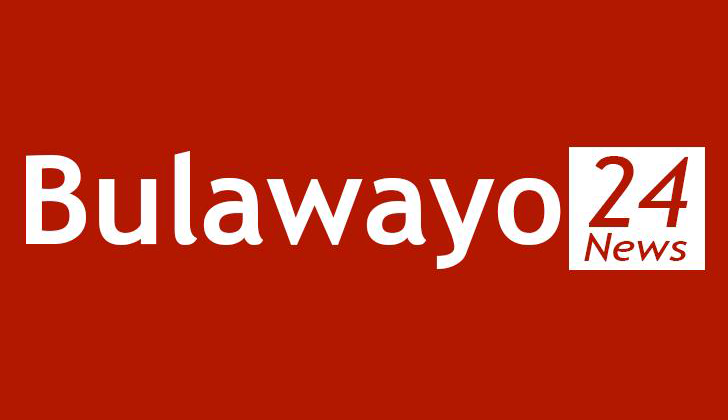 As Zanu-PF's brutal factional and succession wars continue to escalate, officials of the party's youth league are at each other's throats over newly-elected independent Member of Parliament for Norton, Temba Mliswa.
Youth league political commissar, Innocent Hamandishe, told the Daily News at the weekend that they had summoned vocal Gokwe-Nembudziya legislator, Justice Mayor Wadyajena, after pictures of Mliswa and the youthful MP surfaced - which the league claims provide leads into how the former liberation movement lost last month's Norton by-election.
In the by-election, Mliswa blew out of the water Zanu-PF's little-known Ronald Chindedza after the constituency fell vacant following the expulsion of former war veterans' leader and Cabinet minister, Christopher Mutsvangwa, from the ruling party.
Despite President Robert Mugabe having already blamed Zanu-PF's stunning defeat in the by-election on the imposition of Chindedza, whom he described as "a common thief"- putting under pressure the party's national political commissar Saviour Kasukuwere - the youth league is suggesting that Wadyajena may also have had a hand in Chindedza's defeat, after the contested images of Wadyajena and Mliswa surfaced soon after the Norton by-election.
Hamandishe said the pictures had given the league reasons to suspect that Wadyajena was among the Zanu-PF officials who were sabotaging the party's campaign efforts.
"We will be summoning Wadyajena in his capacity as our secretary for administration in the Midlands Province, with a view to calling him to order over his association with Mliswa.
"We are of the thinking that either Wadyajena knows what he is doing or what agenda he is pursuing, or he is an innocent soul that is ignorant of the implications of his associations. So, we will allow him to explain himself," he said.
"As the youth league, we are worried about the coincidence of their newly-found association, which seems to have blossomed after Mliswa did what he did in Norton.
"We know that (MDC vice president Nelson) Chamisa was campaigning for Mliswa, but we now wonder if they were also working with some of our colleagues as well.
"We are, however, aware that there is a dearth of ideological conscience among some of our colleagues hence the establishment of our Hebert Chitepo School of Ideology which should start with such elements.
"That is why for now we are giving him the benefit of the doubt to explain himself before the league soon," Hamandishe added.
But Wadyajena laughed off the suggestions that by merely having been photographed with Mliswa that meant that he had sabotaged Zanu-PF in the Norton by-election - adding that the pictures, at any rate, had only been taken last Friday during a pre-budget meeting in Bulawayo.
"First and foremost, it has not been communicated to me that I must present myself to the national youth league, and the media are not an official communication channel of Zanu-PF.
"I also hope that this is not a prank because surely I can't see my fellow comrades failing to comprehend basic political principles to the extent of going on to question who I associate with during the execution of my parliamentary duties.
"If indeed it is true, then it means all Zanu-PF Members of Parliament should be summoned by their respective organs. After all, ...Mugabe was clear that we lost Norton because we imposed a candidate whom he described as a common thief, period," Wadyajena said.
"Why would fellow comrades want to elevate me to such a powerful person who could decide who wins and loses an election, especially after the president located the reason why we lost Norton?
"Are they insinuating that the Commander-in-Chief misled Zanu-PF members and the nation at large? This is highly disrespectful of the Head of State.
"What they are alleging is ridiculous and laughable because the next thing I will be hearing would be I must not drive my red BMW X6 because red is the colour associated with the opposition (MDC), that I must not shop at a certain outlet because it is patronised by people of different political dispensation or I must not use a particular bank because its shareholders are perceived to be against us," he added.
Zanu-PF is currently divided into two distinct and bitterly opposed factions - one going by the moniker Generation 40 (G40), which does not want Vice President Emmerson Mnangagwa to succeed Mugabe, and the other known as Team Lacoste (the Mnangagwa faction).
The party's unexpected defeat in Norton heightened its seemingly unstoppable factional and succession wars, amid accusations and counter accusations of sabotage between the two main camps.
Mugabe's comments against Chindedza did not only put Kasukuwere under serious scrutiny, they added fuel to the party's ugly ructions - amid the emergence of a disputed video in which claims of the alleged rigging of the former liberation movement's internal polls to force through Chindedza's candidature are made.
Mashonaland West party bigwigs will be holding a crucial meeting this week to review the Norton by-election, amid G40 claims that Team Lacoste frustrated Chindedza's campaign.
The gutsy Mliswa, who at one time was Zanu-PF chairman for Mashonalnd West, polled 8 927 votes to Chindedza's 6 192, to deliver a hammer blow to Zanu-PF which was bidding to avoid defeat in Mugabe's own backyard, as well as prevent disgruntled war veterans who campaigned for Mliswa from gaining a measure of revenge on Mugabe and the party, following their recent hounding out of the party.
This was also despite the fact that the Norton by-election had been marked by violence, the controversial parcelling out of residential stands and mega rallies by vice presidents Mnangagwa and Phelekezela Mphoko, among other prominent Zanu-PF politicians, as they drummed up support for Chindedza.
'Lacoste want Mugabe dead'
Under fire Local Government minister and Zanu-PF national political commissar, Saviour Kasukuwere, says it's now time to speak openly about the deadly tribal, factional and succession wars ravaging the ruling party.
Addressing a Zanu-PF rally in the Harare dormitory town of Epworth yesterday, Kasukuwere also made the startling claim that some ruling party bigwigs who are angling to take over from President Robert Mugabe wished death upon the increasingly frail nonagenarian.
Party insiders at the rally told the Daily News that the shocking claim was "the beginning of the public outing of Team Lacoste", the Zanu-PF faction that is rallying behind Vice President Emmerson Mnangagwa's mooted presidential aspirations.
"Despite the fact that people voted for ...Mugabe in 2013 and the party declared that he is our 2018 candidate ... there are some among us who are now losing sleep each time mudhara (Mugabe) goes out of the country inquiring whether he is still alive or not.
"Is that politics to wish others dead so that you can assume power? Isn't it that you have to work for the people to get to the top?" Kasukuwere asked cryptically.
"However, he is not dying anytime soon. He will be there even to bury some of you and some of us will not be moved from the position that we have taken to let him rule forever," he added.
With Mugabe now visibly frail due to old age, and his health a subject of much frenzied speculation within the warring Zanu-PF, each holiday or trip abroad that he has taken over the past few years has appeared to fuel the ruling party's worsening succession wars, amid claims by the Generation 40 group - which rabidly opposes Mnangagwa - that Team Lacoste is working feverishly to stampede the nonagenarian out of power.
Turning to the damning allegations that he has engaged in corrupt land deals involving the issuance of residential stands to Zanu-PF youths, Kasukuwere also accused his foes of using the land issue and abusing State institutions to fight him.
He also claimed that he was being persecuted for blocking some unnamed Zanu-PF bigwigs from "their usual practice of taking land belonging to the State and selling it illegally".
"There are those who don't want to see order in Harare because they have been stealing from the people. They must go to hell because we are not going to be intimidated.
"I came to politics when I was already a millionaire and I have not taken anything from the party and the government.
"I will face my accusers head-on. Let those who are saying and writing what they want do so. But be warned, I am ready for you," Kasukuwere said.
"Now they are using State institutions such as the police and Zacc (the Zimbabwe Anti-Corruption Commission) to fight a political war. But we know what you are up to. I am in politics for life, not for the short term. This is our game.
"You hear someone saying Kasukuwere stole land when we know they are the biggest thieves. Get away! We are not afraid of you.
"But don't worry about us. We are political animals. We know some of them are civil servants who have taken to writing newspaper stories. Let them be warned that they have no role in politics. They must write media statements and if they have nothing to write, they must sing.
"They think we are easy targets but politics is rough. We are tough tacklers as well and when the time comes we will be tackling each other nicely," he said to applause.
Kasukuwere also suggested that Mnangagwa's allies had sabotaged Zanu-PF in the Norton by-election which was stunningly won by independent candidate Temba Mliswa.
"They (Team Lacoste) did what they did in Norton vachirovera bhora musango (they sabotaged Zanu-PF), only to blame me saying I rigged the primary elections. How is that so?
"I am a national political commissar and how do I interfere with the selection of candidates? People made their choice and you sabotaged them and we are aware of that," he said.
Source - dailynews