News / Regional
Zanu-PF brawl reaches varsity
14 Oct 2016 at 10:37hrs |
Views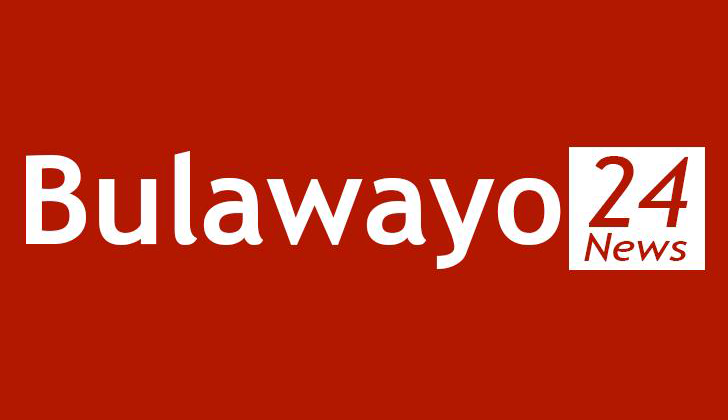 Zanu-PF's deadly factional and succession wars have now reached the shores of the country's institutions of higher learning, amid claims that the party faction rallying behind Vice President Emmerson Mnangagwa continues to work hard to render useless a law degree that three alleged Generation 40 (G40) ministers are pursuing at the University of Zimbabwe(UZ).
Under fire Higher Education minister Jonathan Moyo, Local Government minister Saviour Kasukuwere and Indigenisation minister Patrick Zhuwao, all of whom are said to be G40 kingpins opposed to Mnangagwa succeeding President Robert Mugabe, are pursuing a part-time LLB (Honours) degree programme at UZ.
G40-linked sources told the Daily News yesterday that Mnangagwa, who doubles up as Justice minister, had allegedly and "spitefully" recently gazetted Statutory Instrument 111 of 2016 FROM P1
which rendered the part-time course an "undesignated legal qualification", to make its holders unable to practice law in Zimbabwe.
However, a UZ official pointed to the fact that ruling party members said to be supporters of Mnangagwa, such as businessman Energy Mutodi and Information Communication Technology minister Supa Mandiwanzira, were also doing the programme, which meant that they would also be affected adversely if the allegations were true.
Contacted for comment, opposition legislator Priscilla Misihairabwi, who is also a part-time student in the course, said a committee had been set up by the university to look into the matter.
"I cannot comment on that save to say that the faculty has engaged the ministry of Justice from where the Statutory Instrument came. I understand there are processes taking place," she said.
Team Lacoste, as the Mnangagwa faction in Zanu-PF is known, has recently been on the ascendancy in the party and dishing out deadly revenge, including damaging State media leaks on the G40 faction, which had held sway in the former liberation movement for months.
Among the alleged G40 kingpins who were said to have been targeted in recent months were Bopela Group founder Agrippa Bopela Masiyakurima - the alleged financier of that faction - and whose company was accused of having been irregularly awarded a $4 million contract by Huawei and Reward Kangai's NetOne to construct base station foundations, towers and pine tree masts. As the victimisation continued, his accounts were garnished - for $2 million - by the Zimbabwe Revenue Authority since May 2015.
In July, two Zinara officials who had allegedly financed powerful First Lady Grace Mugabe's projects, Moses Juma and Davison Norupiri, were also arrested by the Zimbabwe Anti-Corruption Commission (Zacc) on allegations of defrauding the parastatal of $1,3 million.
It was later reported that Vice President Phelekezela Mphoko, who is also linked to the G40, had subsequently intervened in the matter and ordered their release.
Zhuwao, who is Mugabe's nephew, has also been accused of stealing up to $2,8 million in fees levied on companies seeking compliance with the country's indigenisation laws - although the minister has said the allegations were a political conspiracy.
Kasukuwere was last month accused of selling State land to prominent preacher Walter Magaya, as well as dolling out some of the land to his young brother Tongai, Zanu-PF youth league boss Kudzai Chipanga and Moyo. He has also denied the charges and accused Team Lacoste of engaging in a smear campaign led by the State media.
This is despite Mugabe bluntly telling him that he had sold land reserved for the youths to Magaya.
Then last week Zacc, allegedly acting under the orders of Mnangagwa, tried to arrest Moyo over claims that he had looted hundreds of thousands of dollars from the Zimbabwe Manpower Development Fund (Zimdef).
"Mnangagwa and Team Lacoste are determined to finish off and tighten the screws on the G40, with the three ministers being primary targets in this war. This is why the UZ LLB programme, which has over 110 students, is now under the gun," a G40-linked source said.
But Innocent Mawire, a ministry of Justice official, has rubbished the claims that SI 111 was being used as a factional political weapon.
"The objective is not to bar anyone from applying for admission to practice law in Zimbabwe, but more of a quality control mechanism. It is actually within the power of the Council to make recommendations to the minister to designate or undesignate degrees as and when it becomes necessary," he said.
The UZ full-time and part-time LLB programmes have one set of regulations, the same syllabi, lecturers and examinations. In a number of courses, the part-time students sit together with the full-time students, and the markers and external examiners are the same.
The only difference is that the full-time programme has two successive semesters in an academic year while the part-time programme has three.
Source - dailynews