Opinion / Columnist
Things you didn't know about Zimbabwe
06 Feb 2017 at 20:36hrs |
Views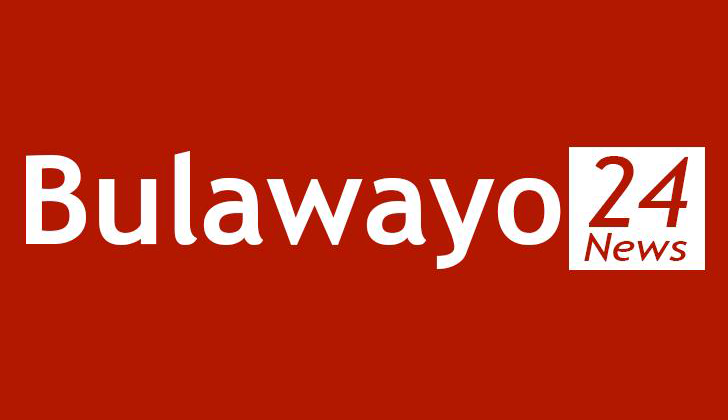 1. The first black university graduate in Rhodesia (Zimbabwe) was Tennyson Hlabangana from Hope Fountain.
2. The first black Masters degree graduate was Peter Sivalo Mahlangu from Nkayi, author of "UMthwakazi" published in 1956.
3. The first African from Rhodesia to qualify as a lawyer was Nguyboyenja Lobhengula Khumalo. He was however barred by the English Bar to practise as a lawyer in Britain.
4. The first professionally run black football team in Rhodesia was Matebele Highlanders which was formed in 1926 by King Lobhengula's grandsons.
5. IsiNdebele was the first African language to publish a novel in Rhodesia (Umvukela wamaNdebele by Ndabaningi Sithole) in 1955. The colonial authorities banned the book but allowed it to be published under a new title: "AmaNdebele kaMzilikazi"
6. The first professional Black African musician in Sub Saharan Africa was George Sibanda from Bulawayo who founded the maskandi music genre in the 1940s. He sang entirely in Ndebele. Sibanda died prematurely after failing to handle his fame and money.
7. The first battle that signalled the intensification of the liberation struggle in Zimbabwe was the "Battle of Wankie" in 1966 in which Zapu and ANC guerrillas engaged the Rhodesian forces for several days with casualties on both sides. It was commanded by John Dube from Plumtree and Chris Hani was the Chief of Staff. The so called "Battle of Sinoia" is a myth perpetuated by gukurahundists.
8. The largest Rhodesian-Guerilla military engagement inside Rhodesia was the "Battle of Sipolilo" in 1967 in which ZIPRA pushed Rhodesian defence lines off the Zambian border in what became the first 'joint operations' that compelled the recall of army and police personnel from retirement to boost National Defence. ZIPRA was commanded by Moffat Hadebe from Gwanda.
9. The largest military engagement involving Rhodesian and guerrilla forces outside Rhodesia was between ZIPRA and RF soldiers on the Zambezi Escarpment in which ZIPRA routed the infamous Green Leader in what was code-named "Operation Storm the Heavens". Stanford Madliwa Khumalo from Nkayi was the ZIPRA Commander. This battle has inspired the writing of a couple of novels by white Rhodesians.
10. Peter Ndlovu became the first black African soccer player to play in the prestigious English league in the early 1990s.
11. Bulawayo is the only city in Zimbabwe whose name did not change after independence after the Zapu dominated Council resisted an attempt to rename it Guruuswa by Herbert Ushewokunze.
12. Tsholotsho is the first non-urban district in Zimbabwe to produce a football team that has been able to compete in a sustained way in the country's premier league.
13. 80% of the gold in Zimbabwe is mined in Matebeleland, 60% of it from just 3 mines (Blanket Mine, How Mine and Turk Mine).
14. A highly combustible mineral with the capacity to power spacecraft twice as fast but lasting twice as long as the current spacecraft fuel has been discovered in Gwanda in the Ntalale-Pelele area. A new town may have to be established in Ntalale inspired by the extraction of this highly strategic mineral by a NASA-linked company.
15. Both gold and diamonds were discovered in Tsholotsho.
16. Marrying a Nguni woman among Zimbabwean nationalists in the 1950s to 80s was considered a highly esteemed act. Some of the nationalists who married Nguni women are as follows:
i. Joshua Nkomo married Johana Fuyane
ii. Ndabaningi Sithole married uMaNkonjeni (uMafu) from Godlwayo.
iii. Samuel Parirenyatwa married Sibongile Mkhwanazi, the mother of David.
iv. Josiah Chinamano married a South African Nguni lady, Ruth.
v. Herbert Chitepo married a South African Nguni, Fikile Victoria.
vi. Dumiso Dabengwa married Zodwa Khumalo
vii. Gibson Sibanda married Zodwa Mbambo
viii. Agrippa Madlela married a Magonya lady from Chief Dakamela.
ix. Enos Nkala who had initially married a Shona woman in his youth, wrote corrections and married MaGwebu after independence.
x. Welshman Mabhena married uMaDlodlo.
Source - Extracted from George M Mkhwanazi's Wall.
All articles and letters published on Bulawayo24 have been independently written by members of Bulawayo24's community. The views of users published on Bulawayo24 are therefore their own and do not necessarily represent the views of Bulawayo24. Bulawayo24 editors also reserve the right to edit or delete any and all comments received.