Opinion / Columnist
'ED 40% Nero 37%' Afrobarometer's IMAGINARY free elections - REAL and RIGGED ED 60%
20 Jul 2018 at 19:25hrs |
Views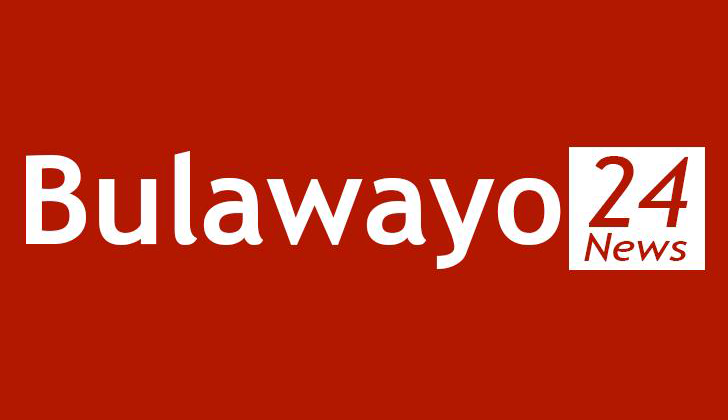 Here are two ways Zanu PF has used to help it rig the elections and to hide all evidence of the rigging:
a) Create the illusion there is nothing unusual about all the vote rigging and vote buying shenanigans people are seeing with their own eyes. "Whom are you going to believe me, ED, (a vote rigging professional with 38 years of vote rigging and vote buying expertise and has just stage a coup to ouster a 37 year old binnacle tyrant, rigging any election will be a walk in the park in comparison) or your own eyes!"
b) Create in the mind of the opposition that they are winning these elections regardless of the growing mountain of evidence Zanu PF is rigging the elections, hands down.
To achieve the first objective, Zanu PF has been brazen and arrogant to the point of being contemptuous of all before them. In a recent interview ZEC chairperson, Justice Priscilla Chigumba, was asked why ZEC had printed the presidential candidates' ballot with two columns instead of just one as called for in the law. She dismissed that as "water under the bridge!"
When she was asked why ZEC had failed to produce a clean and verified voters' roll, an even more serious matter with very serious ramifications. She said ZEC is printing the roll! The law is very clear on this; ZEC is supposed to produce a clean and verified voters' roll at least one month before nomination day!
The very fact that we had judges and magistrates presiding over the nomination process, one of the requirements to all aspiring candidates is that they must be nominated by voters on the voters' roll. It is shocking that none of these "learned friends" failed to pick up the anomaly the aspiring candidate were expected to be nominated by voters on voters' roll that did not exist!
The regime insist these elections are free, fair and credible. How can this be when something as basic as a credible, clean and verified voters' roll is missing?
Only a fool would accept that ZEC did not have the time to produce a clean voters' roll, etc. because the regime started the voter registration exercise very late, September 2017, ignoring all those who said the exercise should start by January 2015 at the very latest.
The regime is stampeding the nation into these elections for its own selfish reasons – it is rigging the vote and does not want to give anyone the time and space to scrutinise what hell is going on.
To achieve its second objective of keeping the opposition hopeful they are winning the elections, Zanu PF has used the services of dodgy organisations like Afrobarometer.
"The Afrobarometer survey which President Emmerson Mnangagwa's media celebrated last month when it reported that MDC Alliance leader, Nelson Chamisa is getting 31% of the vote, has reported a new paper that predicts a slight up for Chamisa," reported Zimeye.
"Chamisa has closed in on President Emmerson Mnangagwa's gap down to 3 percentage points. Chamisa is now projected to get 37 percent of the vote compared to Mnangagwa's 40 percent. 20 percent of the voters refused to reveal their preferences or are still undecided about who to vote for. A measly 3 percent confirmed that they will be voting for the rest of the 21 candidates combined."
Of course, Afrobarometer is a dodgy organisation! It must be! It is inconceivable that Afrobarometer staff would not be aware that Zanu PF has been rigging elections in the past and, with no clean voters' roll, etc., is set to rig these elections too.
Nearly one million voters were denied the vote in 2013 by the simple act of posting their details in a different constituency voters' roll than the one the individual expected. Every one saw the hooded Zanu PF youths who were bussed from one polling station to the next casting multiple votes.
Unless Afrobarometer can explain to me how the survey accounted for the hundreds of thousands who will denied the vote and that they have made allowances for Zanu PF multiple voters then their survey results are not even worth the paper they are written on. Indeed the production of poll data is only meant to misled the naïve and gullible into believing these elections are normal when they are but.
These elections should not be taking place, not without first implementing the democratic reforms designed to stop Zanu PF rigging the elections. Let it be stated here and now, long before voting day, that these elections are not free, fair and credible and must therefore be declared null and void!
We, the people of Zimbabwe, have been denied free, fair and credible elections for the last 38 years; enough is enough!
All articles and letters published on Bulawayo24 have been independently written by members of Bulawayo24's community. The views of users published on Bulawayo24 are therefore their own and do not necessarily represent the views of Bulawayo24. Bulawayo24 editors also reserve the right to edit or delete any and all comments received.