Opinion / Columnist
The 16 March uprising
20 Feb 2013 at 09:51hrs |
Views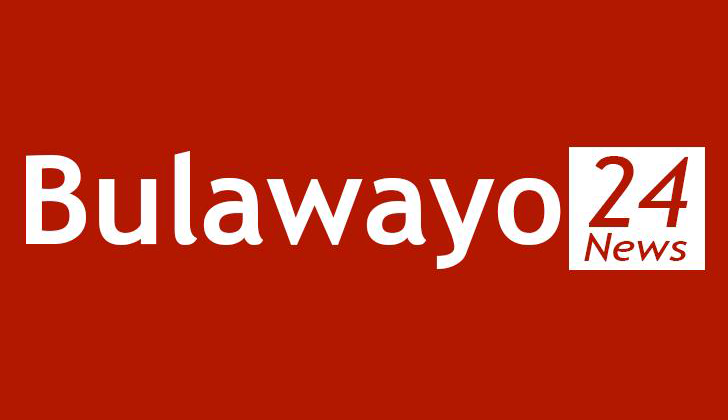 To many, the fact that MDC, MDCT and ZANU PF will jointly campaign for Vote Yes in the upcoming referendum suggests that it will not be contested and therefore inconsequential. The reality however is that 16 March shall be a launch pad for greater ACTION on towards strengthening citizen participation and development of strong constitutional bodies.

One of the greatest challenges facing Zimbabwe is that millions have been fooled into believing that certain nation agendas can only be driven by certain individuals. Nearly a million have been fooled into believing that only Robert Mugabe can successfully tackle the important subjects of sanctions and economic empowerment. Another million or less believes that only Morgan Tsvangirai can unseat Robert Mugabe. Alois Dzvairo, Blessing Vava and a few others believe that only Lovemore Madhuku can drive a successful constitution making process.

Outside the fact that Robert Mugabe, Morgan Tsvangirai and Lovemore Madhuku also believe these fallacies about themselves, the other tragic fact is that they have recruited the likes of Arthur Mutambara and Lovemore Matombo into a secret club of people who will use every trick in the book to avoid relinquishing power.

While in public Tsvangirai, Madhuku, Matombo and Mutambara have made statements denouncing Mugabe's seemingly endless stay in office, behind the scenes they have been doing anything they can to remain at the helm of organisations they lead (or purport to lead in the case of Mutambara).

The threat of legal action against the 16 March referendum by Lovemore Madhuku and his National Constitutional Assembly should be understood within the framework of his appreciation of national questions.

First of all he believes that he is "the people" and therefore sees anything that is not driven by him as not "people driven". Secondly he does not believe in term limits and will therefore do anything that will see the current Parliament leave beyond its constitutional lifespan which ends on the midnight of 29 October 2013.

Voting for the New Constitution should thus not be seen as fulfilling a fixture but a revolutionary exercise against certain individuals or group of individuals who want to stay in power forever. The New Constitution of Zimbabwe is a bold statement that enjoins those who seek to be President of our beloved Zimbabwe can only stay in office for a maximum of two five year terms.



In March 2011, a phenomenon now known as North African Springs began. Millions of North Africans in their different countries began to rise against dictatorial regimes and one by one they defeated them. While the March 2011 uprisings were violent and life threatening, Zimbabweans need to look at the referendum as a launch pad for a peaceful uprising against leaders who do not want to relinquish power and/or have no respect for constitutions and constitutionalism.

It will make absolutely no sense for anyone to vote YES in the referendum only to vote either Robert Mugabe or Morgan Tsvangirai for President in the general elections. While Robert Mugabe's hatred for constitutionalism is a matter of public record and therefore needs no elaboration the manner in which the MDC split and the fact that Morgan Tsvangirai is in his supposedly third term as leader of his people should be sufficient hints on him and his party's respect for constitutions.

Whilst it may be true that every human being is a potential criminal, the track record of MDC President Welshman Ncube suggests a sober character that will stand with the truth and hence constitutional provisions even in difficult times. For the people of Zimbabwe, he has stayed in a government where humiliating him is the glue that keeps some people together

The myth that only certain individuals can answer certain national questions has essentially deprived the masses of opportunities to fully participate in governance issues and hence enjoy the fruits of hard won independence. For thirty three years, the originators of these myths and their cabals have wrongfully apportioned to themselves and themselves alone the right to determine all that Zimbabwe is about. In the end these myth creators have caused many Zimbabweans to be contemptuous of their capacity to harvest local resources to develop their communities. Harnessing the people contempt of self development capacity and under the guise of development, land reform, indigenisation and so forth, these myth creators have apportioned for themselves enormous wealth which is then used as handouts in vote buying schemes.

Chapter 14 of the New Constitution restores to the people, the power to manage local natural resources for the purposes of local development. It creates relevant structures for the exercise of this power. The creators of the myths that certain national tasks can only be conducted by certain individuals are obviously unhappy with Chapter 14 but they know very well that it is what the people want. It is therefore ordinary cause that they will pretend to celebrate its existence so that people re-elect them. Once re-elected and in their imagination, in the absence of the truthful fighters for the restoration of people power- devolution- they will to amend Chapter 14 in a manner that reverts back to the times when people had no power even to harvest the sand in their backyards.

Therefore voting Yes in the 16 March referendum should only be complimented by voting for a political party that understands devolution of power come general elections. Otherwise the constitutional revolution will not only be incomplete but also sold out.

Beyond the above arguments, the inclusive government period gave Zimbabweans an opportunity to understand that replacing Robert Mugabe with Morgan Tsvangirai is not progress but stagnation. The two men have become so great friends that it is impossible for them to push competing agendas. While those who do not see the sidelining of Welshman Ncube as a sign of common groundwork between Mugabe and Tsvangirai might be defined as doubting Thomases, those who believe that it was a mere coincidence that Tsvangirai almost announced Mugabe's date of retirement during the same time when ZANU PF fundamentalists were declaring that Mugabe must die in power require agent attention by a highly competent psychiatrist



Source - Discent Bajila

All articles and letters published on Bulawayo24 have been independently written by members of Bulawayo24's community. The views of users published on Bulawayo24 are therefore their own and do not necessarily represent the views of Bulawayo24. Bulawayo24 editors also reserve the right to edit or delete any and all comments received.