Opinion / Columnist
Zimbabwe's natural resources belong to Zimbabweans: Speaker
23 Jul 2011 at 07:56hrs |
Views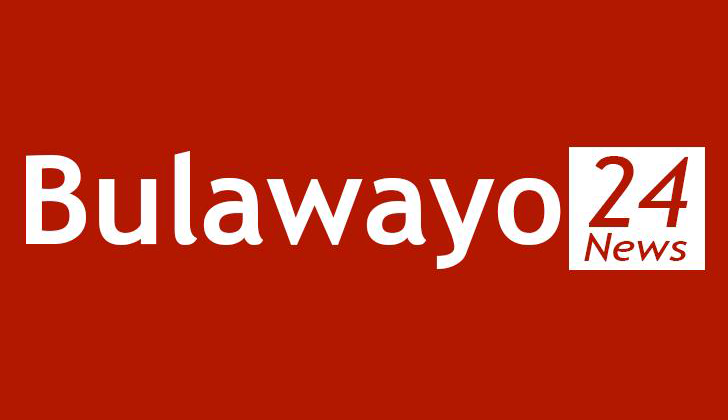 The Speaker of Parliament Mr Lovemore Moyo and Clerk of Parliament Mr Austin Zvoma recently toured the United States of America to get an appreciation of how the US Congress and Senate conduct business in terms of structure and administration. Zimpapers correspondent Obi Egbuna (OE) caught up with Mr Moyo (LM) on this and more.
OE: Mr Speaker, let me begin by thanking you for granting me the opportunity to have this interview. Can you please give an overview of the aims and objectives of this trip?
LM: Thank you. First and foremost last year I, on behalf of Zimbabwe's Parliament, established a memorandum of understanding with the President of the National Democratic Institute Mr Kenneth Wollack for the purpose of engaging one of the most influential groupings in the US Political Think Tank Sector.
I also wanted to come and appreciate the Legistative Processes in Washington in connection with how the US Congress and Senate manouevre and conduct their daily activity.
The main point of concentration is on the structure and administrative bodies. It was for this reason that I led this delegation and felt it was also of paramount importance that Mr Austin Zvoma our Clerk of Parliament accompanied me.
OE: In June 2009 during a photo opportunity in the White House, the US President Barack Obama stated to Prime Minister Morgan Tsvangirai that at no point during the existence of Zimbabwe's Inclusive Government would his administration directly finance any of the ministries controlled by any of the three political parties that make up the Inclusive Government. What they would do instead was to send financial assistance through NGOs.
However, in September of 2009 while he was chairing the US Senate Sub Committee on Africa Senator Russell Feingold, together with the US Assistant Secretary for African Affairs Ambassador Johnnie Carson stated a decision had been reached that the US government would indeed finance the Office of Prime Minister Tsvangirai.
How do you feel about these overtures, which can be perceived as attempts to manipulate the political differences between the three political parties that make up the GPA/Inclusive Government present a problem?
LM: If there are contradictions concerning US Foreign Policy in terms of the pronouncement either by the President or his subordinates, I may not be in a position to adequately respond to that. However, after I had an engagement with the US Ambassador to Zimbabwe, Ambassador Charles Ray just last month in Harare, I was informed it was US policy not to fund any political party.
They will fund any democratic process or activity that has been embarked on by civic society as you correctly stated that President Obama voiced those exact sentiments. That is exactly what I was told. That is their exact policy of engagement not only with Zimbabwe but other African countries as well.
Therefore if anything contrary to that has taken place in particular in relationship to the funding of the Prime Minster's office, I have not been fully briefed and am not in the picture in terms of the specific amount of funding or targeted areas of funding pertaining to this matter.
OE: How does the rising tide of Zimbabweans on the ground at the grass root level concerning indigenisation and the lifting of US-EU sanctions on Zimbabwe affect the political roadmap, the constitution being crafted as we speak and the political direction moving into the future?
LM: I think first and foremost it must be understood that the natural resources of Zimbabwe are for the country and people of Zimbabwe.
That point is fundamental, therefore is must be respected because it is non-negotiable, what then happens with those natural resources specifically in terms extraction and exploitation of those minerals is another level of terms of looking at the capacity of the country itself.
When it comes to extracting the resources themselves for the benefit of the entire nation and whether individuals amongst the indigenous can sufficiently extract resources for the collective benefit and empowerment of the country.
In the absence of that certainly there's nothing with any investment policy where once again those facilitators coming in embark on programmes for the benefit of the country and people first. But we must strongly emphasise to them that because the resources belong to Zimbabwe, Zimbabweans must be the main beneficiaries.
How that is linked to the attitude as it pertains to US-EU sanctions and other restrictive measures against Zimbabwe, the difficulty is that is a foreign policy issue.
This means it is a US problem to find ways how do they deal with the GPA/Inclusive Government and Sadc who stand on one accord concerning this matter. There is a mechanism in the Sadc where the Heads of
State as guarantors of the GPA/inclusive government have made this a priority.
We also have an internal mechanism in the GPA where we have a committee that goes with the US and EU in relationship to this matter. Because it is foreign policy it is hard for Zimbabweans to tell anyone when the policy will end, we just will continue to intensify the dialogue with that aim in mind.
OE: Through the process of engagement with the US-EU alliance, how has this impacted on Zimbabwe's strategic approach to defending its sovereignty?
LM: I think there is no debate on the sovereignty of our nation, we all agree each nation must guard against any attempt on its own sovereignty, I am quite confident this is understood by Zimbabweans across the board.
While I say that when it comes to the multi-national forces and the countries we have been discussing it becomes an issue for further engagement.
These issues will only be completely resolved through dialogue between Zimbabweans and those who have voiced criticism and reservation concerning resolving these issues.
In my view we have many outstanding issues as part of the Global Political Agreement, this is why Sadc has pronounced these issues through South Africa's President Jacob Zuma, who have insisted that all three political parties that make up the GPA/Inclusive Government rapidly resolve these issues.
The issues include the security sector reform, media reform. We as Zimbabweans must implement what we can control and continue to engage forces on the matters we do not control.
I believe this is the way forward, this way we can take off what is in our power so the world can see when it is external forces that stand in the way of Zimbabwe's progress because we have done our part.
OE: What in your opinion in the role of Zimbabweans and Africans in the diaspora at the grassroots level in the fight to lift US-EU sanctions and supporting the indigenisation efforts on the ground in Zimbabwe?
LM: The Zimbabweans and Africans in the diaspora must understand the US-EU sanctions and the manner in which they have been imposed, this way they will be in the best position to oppose these measures.
What I am seeing is a degree of difficulty amongst Zimbabweans and our friends in fully understanding the sanctions and the challenges they present.
I have travelled to Europe and the US and am convinced if our citizenry take up this fight when the forces who have kept the sanctions in place ask them to respond to specific concerns as it relates to this policy it hurts this cause.
I met the US Secretary for African Affairs Johnnie Carson and he stressed free and fair elections, allowing all political parties the latitude to campaign freely and all outside observers to come.
I stress we encourage Zimbabweans and Africans outside the country to voice their concerns and optimistically speaking I hope the result is one mobilised and united voice.
There is no substitution to dialogue because at this moment they don't see this matter from that unifed point of view.
I cannot and will not make specific pronouncements pertaining to the sanctions but encourage more intense dialogue amongst Zimbabweans and Africans pertaining not just to the sanctions but all matters aimed at helping Zimbabwe improve both in the short term and long term.
OE: Thank you for your time and have a safe trip home
LM: Thanks once again and it was good to be interviewed by a Zimpapers Correspondent in the US.
Source - Zimpapers
All articles and letters published on Bulawayo24 have been independently written by members of Bulawayo24's community. The views of users published on Bulawayo24 are therefore their own and do not necessarily represent the views of Bulawayo24. Bulawayo24 editors also reserve the right to edit or delete any and all comments received.