Search / Streel
THE Shona and the Ndebele are Zimbabwe's two most dominant ethnic groups. Explaining the ever-present tension between them, historian Sabelo Ndlovu-Gatsheni points to the abuse of the post-colonial st...
Published: 06 Apr 2022 at 06:30hrs | 432 | by Barnabas Ticha Muvhuti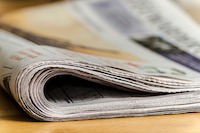 Tiger Woods reclaimed the world No 1 ranking for the first time since October 2010 with a closing round of two-under 70 to capture the PGA Tour's Arnold Palmer Invitational on Monday.With his ...
Published: 25 Mar 2013 at 18:14hrs | | by Sports reporter
Load More Stories