Search / Zedera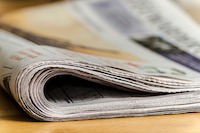 The Secretary General of the former liberation fighters, Victor Matemadanda, is never short of coming with something ridiculous.What he smokes is a mystery .This time he is calling for a legislation t...
Published: 20 Dec 2018 at 19:16hrs | 3190 | by AT Kadada
UNITED STATES President Donald Trump has signed into law the Zimbabwe Democracy and Economic Recovery Amendment Act.The Bill was passed by the United States Congress in July and sets tough con...
Published: 09 Aug 2018 at 21:57hrs | 12920 | by Staff Reporter
CHIPO Dendere's testimony on Wednesday at the US Congress, looking at the post-Robert Mugabe era has been the subject of various discussions online. She made some interesting points, some which ...
Published: 04 Mar 2018 at 20:27hrs | 287 | by Hopewell Chin'ono
Load More Stories