Sports / Soccer
The new Big Six: Is there a changing of the guard in the Premier League?
26 Apr 2023 at 11:03hrs |
Views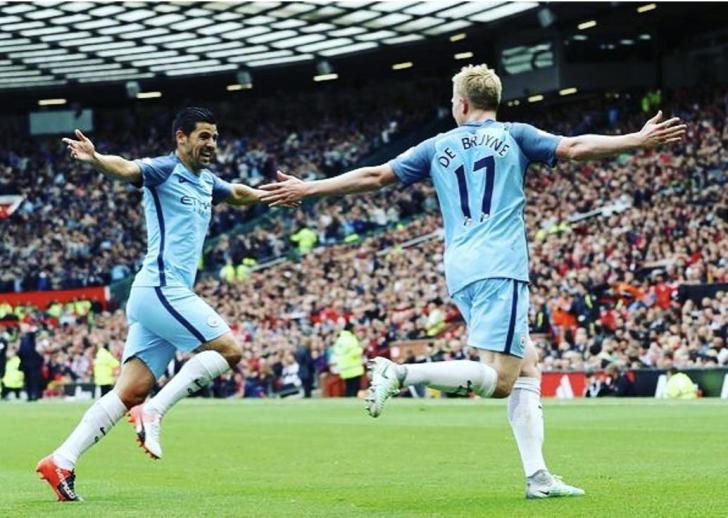 For football enthusiasts, the English Premier League is a captivating arena where the best clubs in the country lock horns. Over the past few years, six teams have consistently remained in the spotlight-Manchester City, Liverpool, Chelsea, Tottenham, Arsenal, and Manchester United. Collectively known as
"The Big Six,
" they have dominated domestic and international competitions. However, the 2022/2023 season has seen upheaval with European giants Chelsea and Liverpool falling out of competition spots and Newcastle, Brighton, and Aston Villa all chasing for a European place.
Performance of the Big Six in the Last 5 Years
Manchester City
Undoubtedly the most dominant force in English football over the past five years, Manchester City has clinched four Premier League titles in this time. Their unmatched consistency stems from their deep squad and excellent management. In the FA Cup, they have managed to win once and appeared in the final once, further solidifying their status as a football powerhouse.
Liverpool
The Reds have had an impressive run, capturing the Premier League title in the 2019/2020 season and finishing as runners-up twice. Their persistent presence in the top four over the last five years indicates their commitment to excellence. However, their FA Cup performance hasn't been as stellar, with no victories or final appearances in the previous six years.
Chelsea
The Blues have consistently finished within the top four of the Premier League, showcasing their stability as a top-tier club. Although they haven't won a league title since 2017, their FA Cup record stands out, with a victory in the last six years. This win demonstrates Chelsea's ability to perform well in cup competitions.
Tottenham
A closer look at Tottenham's performance in the last five years reveals a fluctuating pattern. While they've managed to finish within the top six for four of the five seasons, their lack of silverware raises concerns. With a 15-year trophy drought and no FA Cup final appearances in the last six years, Tottenham must address these shortcomings to solidify their status as a genuine contender.
Arsenal
Arsenal's performance in the Premier League has been underwhelming, with three finishes outside the top four in the last five years. However, the current season has seen them climb to the top of the table, indicating a promising resurgence.
Manchester United
The Red Devils have had an inconsistent performance in the past five years, with two second-place Premier League finishes and a disappointing sixth-place finish in the 2018/2019 season. Their FA Cup record reveals a single final appearance but no victories in the last six years. Manchester United fans crave a return to their golden era under Sir Alex Ferguson.
Current Struggles for Tottenham, Chelsea, and Liverpool
Tottenham
A lack of silverware has plagued the North London side since 2008 and the club are currently managerless, off the back of their worst Premier League loss since 2010. Various approaches have been tried, from implementing project-based managers to hiring serial winners, but none have delivered the desired success.
A complete overhaul of the club appears necessary to re-establish itself as a contender for European places and solidify its place among the Big Six.
Chelsea
The constant turnover of managers at Stamford Bridge has led to instability, while new chairman Todd Boehly's hands-on approach in the club has seen mixed outcomes. Despite the staggering $600 million spent on acquiring new talent, many players have failed to meet expectations. This massive expenditure and their inability to maintain consistency and achieve desired results raise questions about the club's management strategy and long-term prospects.
Liverpool
With an injured and ageing midfield, the team has struggled to maintain the form that saw them challenge for the title just a season ago. Despite the pressing need for reinforcements, Liverpool's activity in both the summer and January transfer windows has been relatively quiet, raising questions about their strategy to stay competitive. Additionally, there is speculation surrounding manager Jürgen Klopp's so-called "7-year curse," which has followed him from his time at Borussia Dortmund.
Possible European Newcomers
With the traditional Top 4 seemingly stuttering, this has allowed some teams lower down in the table to challenge the status quo. Hiring young and dynamic managers such as De Zerbi or attacking and proven managers such as Unai Emery, this has arguably been one of the more entertaining seasons. As we go into the final six games, with one of the tightest battles seen in the Premier League for some time, many sportsbooks are now
offering free bet promos
on Champions, Europa and Europa Conference Leagues, with Newcastle, Brighton and Aston Villa all vying for places.
Newcastle United
Newcastle United look increasingly likely to secure a place in the Champions League after wise investment from their new Saudi owners, with
current net spend the second highest in the league,
only behind Chelsea.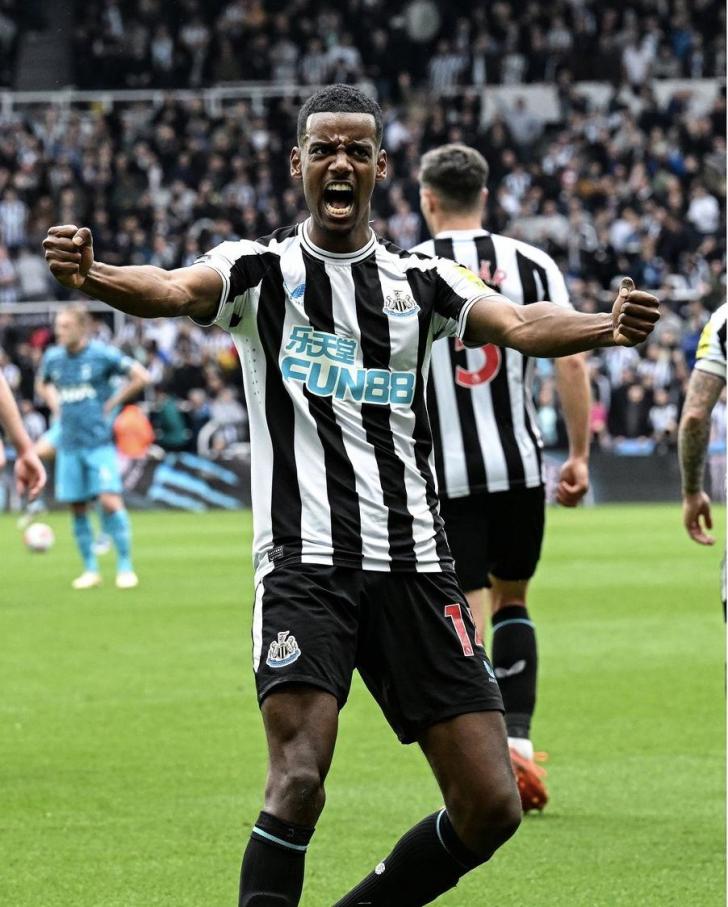 Newcastle United boasts the best defensive record in the Premier League, conceding only 11 goals in 18 games. This impressive performance results from both individual standouts and collective team efforts. Sven Botman, a £35m summer signing from Lille, has been exceptional, while Kieran Trippier has emerged as one of the league's most consistent right-backs.
Manager Eddie Howe has found his preferred midfield trio in Bruno Guimarães, Sean Longstaff, and Joe Willock, who have showcased their defensive capabilities alongside forward Joelinton. Newcastle's newfound defensive strength raises questions about Howe's time at Bournemouth and whether he has recently evolved his coaching style or benefited from the support of his staff and video analysts. Regardless of the reasons, Newcastle is currently excelling in their defensive performance.
Brighton
Brighton, currently in 8th place, has displayed remarkable consistency this season, with head coach Roberto De Zerbi leading the team to play exceptional football. The Seagulls are now eyeing a European spot in the Premier League, which would mark a significant milestone for the club.
Brighton's success can be attributed mainly to the guidance of "special" manager Roberto De Zerbi and the strategic vision of "genius" CEO Paul Barber. Together, they have helped shape the club's trajectory and fostered a winning mentality among the players. If Brighton continues on this path, they could very well establish themselves as a major force in the Premier League, potentially shaking up the traditional Big Six.
Aston Villa
Aston Villa emerges as an outsider with aspirations of securing a European spot. Unai Emery's appointment as head coach has proven to be a game-changer, as he revamped the Villa squad,
sending senior squad players like Marvelous Nakamba on loan
and managing to transform the club's trajectory within just 20 Premier League matches. Their recent 3-0 victory over Brighton on April 15th serves as a statement of intent, showcasing Villa's determination to challenge the traditional elite.
The Premier League's "Big Six" concept is currently being challenged as we witness a potential shift in the status quo. While Manchester City continues to dominate, the struggles faced by Tottenham, Chelsea, and Liverpool open the door for emerging forces like Newcastle, Brighton, and Aston Villa. These clubs seize the opportunity to disrupt the established order and pursue European spots. The 2022/2023 season has certainly been exceptional, and it remains to be seen whether this trend will continue or if normalcy will be restored in the 2023/2024 season.
Source - Byo24News