Sports / Soccer
Fifa Ballon d'Or LIVE! and its Messi again
07 Jan 2013 at 18:22hrs |
Views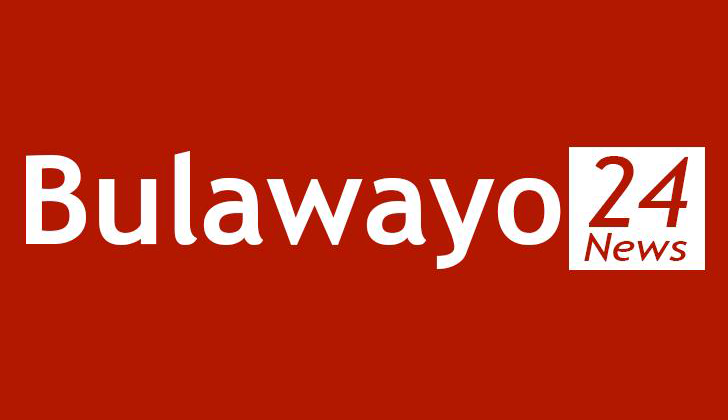 It's one of the biggest days in the footballing calendar as we will find who is the world's best player and coach, and bulawayo24.com is here for every second of it.
9:23 PM
So, here's a recap of all of tonight's winners.
The Ballon d'Or winner is: Lionel Messi
The Fifpro XI is: Casillas; Dani Alves, Pique, Ramos, Marcel; Alonso, Xavi, Iniesta; Messi, Falcao, Ronaldo
The Coach of the Year is: Vicente del Bosque
Women's World Player of the Year is: Abby Wambach
Women's Coach of the Year is: Pia Sundhage
The Presidential Award went to: Franz Beckenbauer
The Fair Play Award went to: Uzbekistan Football Federation
9:15 PM
And bulawayo24.com says Congratulations to LEO Messi: The best there is, and far from finished yet
Enjoy, ladies and gentlemen!
9:11 PM
The tallies are in. 41.6% of the vote was enough for Messi to win the award. Ronaldo got 23.68% and Iniesta 10.91%.
Meanwhile, Del Bosque got 34.51%, Mourinho 20.49% and Guardiola 12.91%
9:04 PM
So, you've got to feel sorry for Andres Iniesta and Cristiano Ronaldo, both worthy winners of the award after fantastic years, but what Messi has done time and time again has been astounding. The little Argentine scored a stunning 91 goals, breaking a goalscoring record set by Gerd Muller 40 years before.
There was never going to be anyone else, was there?
8:59 PM
"To tell you the truth, this is really quite unbelieve. The fourth award that I've had is beyond words. I want to thank my colleagues from Barcelona and recognise my friends from the national team. I must thank my family and my friends, and especially my wife and my son."
2012 Ballon d'Or winner Lionel Messi!
8:58 PM
Blatter brings the envelope, AND IT'S MESSI!!! Fourth straight Ballon d'Or for Messi, and another record broken!
8:56 PM
And here comes the main event. It's to be presented by Canavarro, we take the last look before the award ...
It'll be 2006 Ballon d'Or winner, and former Real Madrid star, Fabio Cannavaro to present the Men's Award.
It's the moment of the truth..
8:54 PM
And it's Abby Wambach who wins the Women's Ballon d'Or, the proud owner of a whopping 198 international caps for the USA. Congratulations! Not a bad day for the Americans ...
8:50 PM
And here comes the Fifa Women's Ballon d'Or. It's to be presented by Hope Solo, who could be presenting the prize to two familiar faces ...
8:45 PM
Fifa is making us wait to find out who's going to win the big one. Ruud Gullit has announced that we're going to have a musical break, with Amy Macdonald, a proud Rangers fan, playing one of her songs.
8:41 PM
Miroslav Stoch of Fenerbahce wins the Puskas award for his goal against Genclerbirligi
The Puskas award offers some relief from Clasico dominance as all 3 goals come from outside the boundaries of Spain's most heated rivalry. Zlatan Ibrahimovic's overhead kick against England was not eligible for consideration due to it falling outside the voting date. Which essentially devalues this award hugely, but nevertheless the three goals chosen are magnificent goals.
Three players who contested the award are as follows:
Radamel Falcao (Atletico Madrid) v America de Cali
Miroslav Stoch (Fenerbahce) v Genclerbirligi
Neymar (Santos) v Internacional
8:36 PM
And the Uzbekistan Football Federation has won the latest award - the Fair Play Award. Congrats to them.
8:29 PM
And the winner of the Fifa Presidential Award is Franz Beckenbauer! The only man to captian and coach a World Cup winning team and a true legend of German football, and Bayern Munich.
8:25 PM
So, Jose Mourinho was right not to show up! Senor Del Bosque stresses the importance of Fair Play in his victory speech - congratulations to the veteran, the 4-0 demolition of Italy in the Euro 2012 final was the perfect response to the 'boring' accusations levelled at him during the tournament - an absolute joy to watch.
8:20 PM
And now it's time for the Men's Football Coach of the Year award!
And it goes to ...
Vicente del Bosque!!! He sees off competition from Jose Mourinho and Pep Guardiola after guiding Spain to Euro 2012!
8:17 PM
The winner of the Fifa World Coach for Women's Football, is...
Pia Sundhage, the Swedish coach of the USA Women's team!
8:15 PM
For what it's worst, in terms of the Fifpro XI, Barcelona and Real Madrid are tied at 5-5, with Radamel Falcao of Atletico the final player in the team. Not bad for La Liga, then...
Kris Voakes says:
"Looking at the dominance of La Liga in the FifPro XI, one has to wonder how long it will be before anybody outside of the Spanish league collects the Ballon d'Or. It's clearly not just the era of Messi and Ronaldo, but also of Barcelona and Real Madrid, with 10 of the team coming from the two powerhouses. Poor Radamel Falcao looked a bit isolated up there on the stage!"
8:12 PM
And finally, the forward three are Lionel Messi, Radamel Falcao and Cristiano Ronaldo!
Congrats to everyone named in the Fifpro XI for 2012. Ten out of the 11 play for Real Madrid, and it's a clean sweep for La Liga.
8:11 PM
In midfield, it's Xabi Alonso, Andres Iniesta and Xavi!
8:10 PM
At the back, we have Dani Alves, Sergio Ramos, Gerard Pique and Marcelo!
8:09 PM
In goal, it's Iker Casillas!!
8:09 PM
Here comes the Fifpro XI...
8:08 PM
And a recap of the Puskas Award nominees - Radamel Falcao, Neymar and Miroslav Stoch.
All three strikes are absolute Golazos, needless to say...
8:06 PM
The male nominees have had the same honour - I doubt I need to tell you who they are, but best of luck to all of Cristiano Ronaldo, Andres Iniesta and Lionel Messi!
8:03 PM
The Female Player of the Year Award contenders have been introduced to the adoring public on the stage. To recap, the nominees are Marta, Alex Morgan and Abby Wambach!
8:00 PM
Another Goal.com heavyweight, Kris Voakes, has had his say on the ceremony, and he's backing a certain Argentine to make a bit of history tonight...
"We could be about to witness history, with Lionel Messi the big favourite to collect his fourth straight Ballon d'Or crown, but this has been one of the closer-run races during his period of dominance.
"Andres Iniesta has already won Uefa's European Player of the Year award, while Cristiano Ronaldo's second successive 40-goal league season as Real Madrid won the title has given many of his fans enough ammunition to suggest he's been as close as at any point since winning the prize in 2008.
"The truth is, though, that if anybody who scored 91 goals failed to win the Ballon d'Or, you'd probably start to look long and hard at the awards process. Surely he can't be overlooked. Can he?"
7:57 PM
There's more dancing! The Brazilian World Cup team has unveiled Fuleco - its mascot for 2014, and he has treated us to a little samba dance. Wonderful stuff.
7:53 PM
Of course, Brazil is playing host to the World Cup next year, and we're currently being treated to a huge dance movement before the winners are announced. I don't quite understand what's going on, but they're certainly very acrobatic...
7:50 PM
Just like Goal.com, L'Equipe has been trying to give its readers the best coverage of the award as possible, and has published a list of previous winners on its site, listing Lionel Messi as the winner for 2012.
Do they know something we don't know? Or is it just a rather inconvenient mistake?!
7:45 PM
And the first correct answer for that was @irwanhmalhotra! Congrats - that's all for now - things are about to kick off...
7:40 PM
It was Juventus and AC Milan! @nirmal19 got that one - well done!
Here's another chance to win:
Q3) How many years in a row has Messi been on the podium for the award?
7:35 PM
The correct answer was Luis Suarez (no, not that one). Congratulations to @wofa_slayzie, who got the correct answer!
Here's another for you all:
Q2) Iniesta would be the seventh individual Barcelona player to win the award, but which two other clubs have produced six?
7:30 PM
Q 1) Andres Iniesta is hoping to win the big prize tonight, but who was the last Spaniard to win the Ballon d'Or?
7:28 PM
Let's get into the mood for things with a little quiz!
All you have to do is send the answers to us on Twitter!
7:25 PM
Oh, but he's not done yet, Ben has been talking about the Coach of the Year award too:
"As for the coach's award, there is only one likely winner - Vicente del Bosque.
"Pep Guardiola is nominated despite only claiming the Copa del Rey for Barcelona in 2012, while Jose Mourinho has failed to show up - a clear indication that the Portuguese will not be taking home the prize on Monday.
"Spain's stars have failed to claim an individual award at the Ballon d'Or to honour their sensational success at international level in recent years, so a Del Bosque victory will at least see La Roja claim some credit (after adding Euro 2012 to their 2010 World Cup win and success at Euro 2008 under Luis Aragones) at the ceremony on Monday."
7:20 PM
With La Liga dominating the nominations for every award to be announced tonight, one man bound to be very busy is Goal.com's Spanish football expert Ben Hayward. In spite of that, he's taken the time to give us his veiws on tonight's proceedings.
"There are arguments to be made for each of Lionel Messi, Cristiano Ronaldo and Andres Iniesta to win this year's Ballon d'Or.
"Messi enjoyed his greatest year in 2012, scoring 91 goals for club and country and smashing a number of records. He became Barcelona's all-time record goalscorer and finally found his feet at international level as well.
"Ronaldo, meanwhile, led a Real Madrid revival as he steered Jose Mourinho's men to La Liga and netted 62 times in all - including 46 in La Liga last term. He also steered Portugal to the semi-finals of Euro 2012.
"Last but not least, Iniesta was wonderful as Spain sealed Euro 2012 success in Poland and Ukraine, with his performances earning him the European Player of the Year award. He has also been in fantastic form for Barcelona.
"So all three deserve this award, but only one can win it - and it is likely to be Messi to make history by claiming the prestigious prize for a fourth year in a row."
7:15 PM
And as if that wasn't enough, our man Greg Stobart is at the ceremony - here's what he has to say...
"Good evening from the Kongresshaus in Zurich where hundreds of locals have just greeted Lionel Messi, Cristiano Ronaldo & Co. on the red carpet. Messi has certainly stolen the show so far with his bizarre polka dot on a night as he looks to win the Ballon d'Or for the fourth year in a row.
"Word is that the Barcelona contingent here - and there are lots of them - invited a number of children into their hotel earlier to take pictures and sign their shirts. Very nice touch."
Y'all can't say we don't spoil you..
7:10 PM
As ever, ahead of the awarding of the prize, Goal.com has been busy giving you all the infortmation you'll ever need about the nominees. Find out about how 2012 has treated Lionel Messi, Andres Iniesta and Cristano Ronaldo by clicking on their names
7:10 PM
Of course, the gala is well and truly under way, and all of the key protagonists have been speaking ahead of the awarding of the prize.
Lionel Messi has stressed the importance of the team's success over his own personal glory
Cristiano Ronaldo has moved to deny that he and Messi are rivals
Andres Iniesta is honoured just to be nominated
Pep Guardiola has claimed that he will soon return from his resting period
And finally, Vicente del Bosque believes Spanish football has done fantastically well in recent years
As for Jose Mourinho? Well, find out why he refused to come to the ceremony here!
7:00 PM
Hello and welcome! The day of reckoning has arrived - we'll finally find out whether Lionel Messi, Cristiano Ronaldo or Andres Iniesta will be crowned the best player in the world at the Ballon d'Or gala in Zurich. My name is Enis Koylu, and I'll be taking you through all proceedings - don't go anywhere!!
Source - goal.com