Business / Companies
NicozDiamond's Hatfield cluster project to commence this year
27 Mar 2013 at 14:51hrs |
Views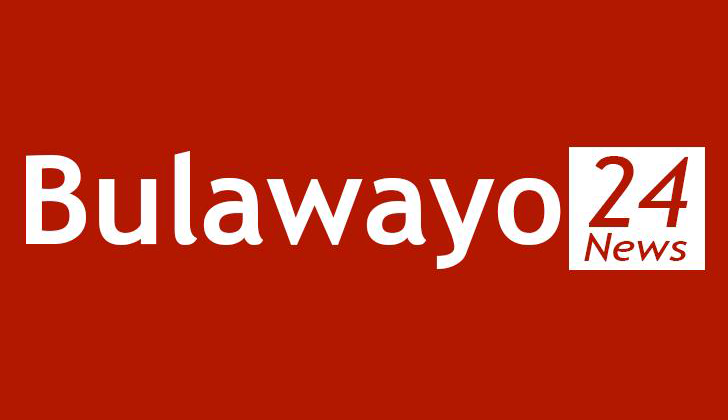 NicozDiamond's Hatfield cluster project development will commence this year, MD Grace Muradzikwa told an analyst briefing yesterday.
"We have been looking at other property investments and seeing how we can further improve them. We do have a Hatfield cluster project development which is going to come alive in 2013. This is a piece of land just near the airport we've owned for many years.
"We have finally taken a decision to develop a project there," she said.
In terms of diversifying income, the group is looking forward to obtaining an operating license in Mozambique this year since they made all the submissions.
First Insurance Company (FICO) recapitalisation is also in progress and they are looking at inviting new local investors.
Presenting on the performance of the group for the year ended 31 December 2012, GM Noel Manika said gross premium written was $24.7 million, up 5%, with NicozDiamond Insurance (NDI) contributing about 92% at $27.7 million and FICO $2 million.
Net premium written moved down from $15 million to $14 million, NDI contributed $12.6 million and FICO $1.5 million with the total for the group at $14.1 million down from $14.8 million.
"It was a deliberate strategy in terms of stabilising the performance of our group. More so given the background of our performance in 2011 where we witnessed an increasing trend in claims so in 2012 we did allow increased reinsurance to enable us to stabilize the performance of our group. This explains why our net premium written slightly went down," said Manika.
Net claims incurred were $6.7 million broken down as $6.3 million from NicozDiamond and $398 000 from FICO.
"We have $108 000 underwriting profit down from last year's $225 000, NicozDiamond making a profit of $367 000 and FICO a loss of $259 000. It also has something to do with our reinsurance programme.
"The loss in FICO was due to a bad claims cycle...result of operating expenses for the Ugandan market which are still affecting the outcome," he said.
The group's investment income for the period under review was 49.8% up at $1.9 million with NDI contributing $865 000, FICO $137 000 and 30 Samora Machel Offices, $939 000.
Giving a trading update on the current year, Muradzikwa said investment income as of 28 February 2013 totaled $212 376, which was a 142% growth against the $87 813 recorded in the prior period.
Manika highlighted that profit before tax for the group was at $2.45 million up from $1.5 million in 2011 and profit after tax was at $2.42 million from $1.6 million posted in F11.
"In our strategy for the year we sought to correct the performance of our group focusing more and ensuring that we write and keep quality business on our books. So we did allow some business to move away from NicozDiamond. In terms of reversals… we did allow $2.5 million worth of business which we had to reverse from our books for the year," noted Manika.
Furthermore, he indicated that the group is quite happy with the performance of their book which is consistent with the strategies that they took to stabilize the performance of the group.
Looking at the group's key performance indicators, he noted that retention ratio decreased from 63% in 2011 to 57% in 2012 against the international benchmark of 80% and again it's mainly due to the reinsurance program for 2012 where the group deliberately sought to reduce their retention levels.
Claims to net earned premium ratio improved from 53% to 48%. Commission to net earned ratio remained stable at 10%.
Expenses ratio measured in terms of net earned premium increased from 33% to 41% and according to Manika this was a result of our end premium which went down because of the increased reinsurance.
The group's underwriting margin improved from 1% to 2% "showing that the degree of profitability went up in terms of performance for 2012."
The policy count went 11% up from 25 625 units in 2011 to 28 348 units in 2012 and according to Manika this was a deliberate move since they wanted to improve the quality of their book therefore retaining policies that add value.
Looking at the NDI profit mix, Manika noted that, "motor remains the dominant class in line with the market and regional trends" and it went down from 2011's 46% to 43%. Fire went down from 28% to 26% and accidents up from 15% to 17%.
"We are pleased with this (decrease in the motor class) since it helps us attain a more balanced book," he said.
Presenting on investment performance, finance executive Gloria Zvaravanhu mentioned that cash receipts from customers increased from $24million to $27 million and the net cash paid went up from $8 million to $10 million.
Under the group investment portfolio mix, properties increased from 62% to 76% and she explained that this was due to the ongoing refurbishment by the firm.
The group directors proposed a final dividend of 0.064c per share for 2012 and this is a 39% improvement from 2011.
"We've had to take a closer look at our debtors' book; we took a deliberate decision to clean out our debtors' book and we made significant reversals where we were not comfortable that some of these premiums are collectable. So whatever premium that we are going to report on today is premium that either we have collected or we are confident that we are going to collect.
Giving an overview of the F11 operating environment, Muradzikwa said the challenges being faced by the firm and the insurance sector include liquidity constraints, high interest rates on short term credit and lack of premium finance.
"What we are noticing is that there is not even one financial institution right now which is offering premium finance… Liquidity challenges affected ability of clients to pay premiums," she said.
The manufacturing sector which Muradzikwa described as the "engine for NicozDiamond's business" is still the hardest hit underperforming sector on a backdrop of lack of capital therefore negatively impacting on the firm's operations.
She also took note of the increase in fraud and corruption which affects the business saying they are "quite aware that there are a lot of fake cover notes" being sold on the streets.
Muradzikwa added that competition for the small market remained stiff putting pressure on rates resulting in a soft market.
However, she highlighted that there has been improved insurance uptake with the insurance penetration ratio going up to 2.1% from about 1.75% in 2011 and the insurance density is at $17.
Commenting on the minimum capital requirement of $1.5 million from $300 000, Muradzikwa said they expected a much higher increase of about $5 million because the market needs strong companies.
"We probably expect the regulator to start looking at risk-based capital adequacy…it just puts the issues of solvency on the spotlight which is a good thing.
Going forward, Muradzikwa said they will look at profitable underwriting and growing investment income.
"We are aware that the informal sector is growing and we've been focusing on product development around the informal sector. We will come up with relevant products which will appeal to them," she said.
She added that they will exploit new technologies and develop a new distribution channel.
Source - zfn