Entertainment / Celebrity
WATCH: SA Rapper 'Costa Titch' collapses on stage, dies
12 Mar 2023 at 07:52hrs |
Views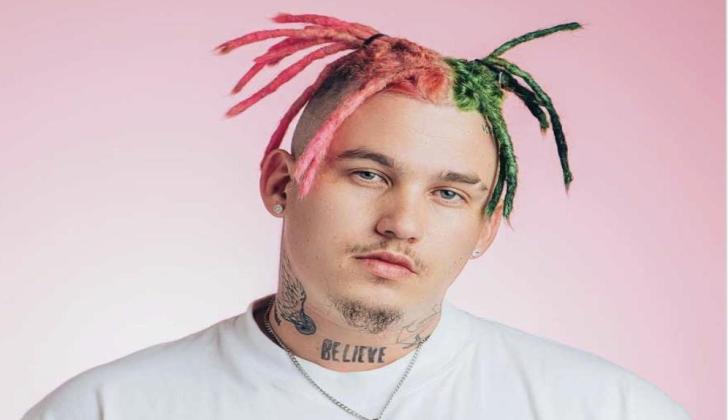 Multi-award winning rapper Costa Titch, real name Constantinos Tsobanoglou, has reportedly died.
The 27-year-old rapper from Nelspruit, Mpumalanga collapsed on stage at the Ultra SA music festival, which was taking place in Joburg at the Expo Centre in Nasrec.
He was billed to perform at the new Smirnoff Storm Room at the world's biggest EDM festival and was excited to rock the stage.
costa titch collapsed on the stage during his performance and died. 😭🕊 #Ripcostatitch pic.twitter.com/LwKSNx8JCc

— billy🛌 (@billymiltons) March 11, 2023
After falling on stage, the rapper is said to have been taken for medical attention.
Speculation around his death online was sparked by several online posts from individuals like DJ, Junior De Rocka and Julius Malema.
A reliable source within the music industry confirmed the young rapper's death to IOL Entertainment.
Entertainment commentator Phil Mphela also reported that the dancer-turned-rapper died.
Titch was celebrating the success of his song "Big Flexa", which he had just released a remix for featuring Akon, who he had announced he was partnering with.
"So once the opportunity was presented by Konvict, we knew it was meant to be. I think it also goes to show that when you set your mind to something it can really come to life.
"We didn't know when or who it was gonna be, but we knew it would happen eventually," he told IOL Entertainment recently.
Titch's death follows the passing of Chef Lentswe Bhengu, who passed away after a short illness, and hip hop artist AKA, who was gunned down along with his best friend and chef chef Tebello 'Tibz' Motsoane, a month ago.
Titch and AKA had worked together on "You're Welcome" in 2021.
Since news of Titch's passing, tributes have been pouring in online.
IOL Entertainment has contacted Ultra SA on the rapper's passing, they have confirmed that the rapper collapsed on stage and are awaiting an update.
Source - IOL Entertainment