Entertainment / Celebrity
Zim Models Awards nominees list out
07 Jul 2015 at 09:41hrs |
Views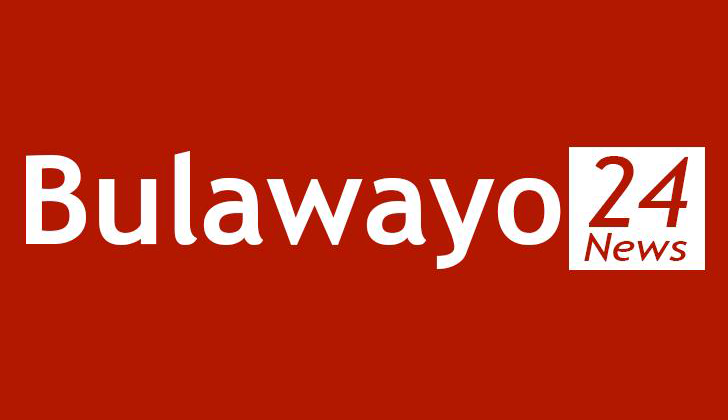 The list for the inaugural Zimbabwe Model Awards 2015 nominees is out with more than 15 categories announced.
The awards, which are being held on August 21 at the Rainbow Towers, will see gurus in fashion, modelling and beauty getting recognition.
The awards are being supported by the Ministry of Sports, Arts and Culture with corporate support.
The awards are the brainchild of Mercy Mushaninga and Rose Moyo.
In an interview, Mushaninga said preparations were at an advanced stage.
"We saw it befitting to host such a ceremony because a lot of disciplines have been catered for. Fashion and modelling is also a career that can be taken seriously to sustain livelihoods. That is the reason why we chose to recognise those making it big in the various arts sectors," she said.
Owner of Zim Gossip Modelling Agency , Mushaninga said the winners will walk away with special prizes.
"I am happy to announce that we have some stakeholders whom we have partnered and have given us something. There are still coming in and so far G-Tel has promised to sponsor some categories with their latest mobile phones while Unilever is giving us hampers for the winners," she said.
Mushaninga said the selection process will follow laid-down rules.
"It's different from music and dance like some might think. We have a panel of judges which is being headed by Deputy Minister of Sport, Arts and Culture Tabetha Kanengoni-Malinga. All nominees will have some interviews on the red carpet and will sit according to their categories," she said.
She said United Kingdom-based model Nyasha Matonhodze of Louis Vutton fame will grace the event.
"We have some surprise performances from some of the local musicians. We are still yet to finalise the deals and will share with you. So far I am happy that Nyasha Matonhodze will grace the event and share her experience in the modelling industry," she said.
"We have set up a committee that we are working with. This won't be the first and last time to host such an event. It is going to be done annually with different categories," she said.
Mushaninga said the awards will cater from the period of 1980 to present day with also a special category which also include child models.
She said there will also be top honours for those who have made a name in the industry.
However, on the list there is some stiff competition in some categories which include Most Flamboyant Personality, Best Model and Best Pageant of All Time.
Below is the full list of the nominees:
1. Best Model of the 80s (female)
Shirley Nyanyiwa- Chingoka
Juliet Nyathi
Caroline Murinda
2. Best Model of the 1990-2000
Brita Masalethulini
Karen Amanda Stally
Angeline Musasiwa
Dione Best
Nomsa Ndiweni
Una Patel
Annette Kambarami
Yvette D'Almeida-Chakras
Langa Sibanda
Lorraine Magwenzi
Nina Raynars
Selina Stuart
Deline Masiiwa
Priscilla Chigariro
3. Best Commercial Model
Ruvimbo Katiyo
Rujeko Mushove
Jacqueline Tinotenda Ngarande
Soraya Vallabh
Priscilla Chigariro
Vanessa Sibanda
4. Best Promotional Model
Vimbai Mutinhiri
Chengetai Gunguwo
Nyarai Mutamangira
Jacqueline Tinotenda Ngarande
Olivia Coffee
Gracious Muza
5. Best Pageant Model
Samantha Tshuma
Vanessa Sibanda
Nadine Hahn
Anne-Grace Mutambu
Malaika Mushandu
Tendai Hunda
Corinne Crewe
Oslie Muringai
Emily Kachote
Rossanna Hall
Clara Matenga
Samantha Dika
Tsungai Musikwakuenda
Rumbidzai Mudzengerere
Lisa Morgan
Bongani Dhlakama
Cynthia Muvirimi
Hilda Mabu
Letwin Tiwaringe
Lungile Mathe
Victoria Moyo
Nokuthula Mpuli
Linda Van Beek
Brita Maseluthilini
Phoebe Monjane
Lorraine Mapala
Caroline Marufu
Dananai Chipunza
Thabiso Phiri
6. Most Curvaceous Model
Nomvula Mlotshwa
Sheila Chikengezha
Chiedza Gwanda
Sarudzai Wadukah
7. Outstanding Charity Project
Yvonne Teurai Chanakira
Malaika Mushandu
Samantha Dika
Teurai Chanakira
Yolanda Chimbarami
Chiedza Gwanda
8. Most Talented Model
Vanessa Sibanda
Sharon Andrews
Chengetai Gunguwo
9. Most Promising Model
Tracy Mhlanga
Soraya Vallabh
Clara Matenga
10.Best Fashion Model
Chengetai Gunguwo
Alvina
Christabel
Hilda Mabu Dhlamini
11. Most Photogenic Model
Mellisa Moyo
Victoria Chidarikire
Tapiwa C. Sithole
Soraya Vallabh
Male
12. Best Model of the 90s
Jonathan Denga
Joseph Kandengwa
Wilfred Kandengwa
13.Best Commercial Model
Trust Mathe
Emmanuel Tenga
Melgin Tafirenyika
Tinashe Chiwara
Hakkeem
Tawanda Mariri
Malvin T. Mukuyu
Tineyi Gwanzura
Oliver Keith
14. Best Promotional Model
Oliver Keith
Melgin Tafirenyika
15. Best Fitness Model
Melgin Tafirenyika
Oliver Keith
Tineyi Gwanzura
Tinashe Chiwara
16. Outstanding Charity Project
Ngugi Vere
Oliver Keith
17.Most Talented Model
Tawanda Marere
Oliver Keith
Melgin Tafirenyika
18. Most Promising Model
Tino Mujoni
Don Eugine Williams
Timothy Hogo
19. Best Fashion Model
Arnold Nyangoni
Tawanda Mariri
Timothy Hogo
Michael Jacob -Sen
20. Most Photogenic Model
Tino Mujoni
Don Eugine Williams
Michael Jacobsen
Marvin Mukuyu
21. Teens Female (13-19 years)
Best Pageant Model
Yolanda Chimbarami
Malaeka
Best Commercial Model
Yolanda Chimbarami
KID MODELS
Kid Models (0- 12years)
· Best Kid Model
Megan Matsika
Eugene Zimbudzi
Tinotenda Kazangarare
OTHER AWARDS
Best Model Agency of all times
Medussa Promotions
Sillohoute model Management
Best Model Agency
AM Model Management
Fingers
Size 4
Zimgossip
CathrineRuze
Model Management
Iconic Model Managent
Best Teen Pageant
Miss Teen Zimbabwe
Miss GHS
Miss Harare Junior
Mr and Miss Interact
Best Pageant all times
Miss Zimbabwe
Miss Lucky 7
Miss Railways
Miss Malaika
Zim Sun Super Model
Best Pageant
Miss Zimbabwe
Face of Elite Zimbabwe
Miss Curvy
Miss ZimZam
Miss Heritage
Miss Universities
Miss Tourism
Miss Carnival
Black Opal Face of Zimbabwe
Face of Zimbabwe
Mr Ugly
Miss Matofotofo
Most Promising Pageant
Miss ZimZam
Miss Heritage
Miss Curvy
Black Opal Face of Zimbabwe
Best Pageant Organisers
Leslie Gurajena
Wilbert Rukato
Tare Munzara
Mercy Mushaninga
ZTA
Miss Zimbabwe Trust
Best Fashion Show
Zim Fashion International
Shona Accra Church Swag
Zimbabwe Fashion Weekend
Sadc Fashion Week
Best Label
Harare Tees
Boys DzeTonaz
House of Gushungo
Hovhorosi Style
Best Choreographer
Hilary Indi
Edrick
Best Photographer
TNASH
Mr Mutasa
Casa Studio
Still Motions
Real Life Images
Best Designer
Melusi
Zuva
Maita Marimo
Hilary Indi
Charlie Mub
Best Fashion House
Zuva
TIR
Jan Jam
Designer Closet
Addicted to Shoes
Best Fashion Magazine
Sky Host
Parade
Jewel
Best Beauty Shop
Hair World
Best Cosmetic Brand
Langa Cosmetics
Vault Cosmetics
Black Opal
Best Hair Products
Outre
Bella
Bliss
T444
Best Trend Setters Male/Female
Pokelo Nare
Makosi Sambasi
Vanessa Chiyangwa
Spencer Madziya
Napoleon Nyanhi
Most Flamboyant Male
Wicknell Chivhayo
Genius Kadungure
Eubert Angel
Frank Buyanga
Most Flamboyant Female
Pokello Nare
Zodwa Mkandla
Beverly Angel
Makosi Sambasi
Vanessa Chiyangwa
Best Fashion and Modeling Journalist
Sharon Muguwu (Daily News)
Tafadzwa Zimoyo (The Herald)
Winstone Antonio (Newsday)
Jonathan Mbiriyabveka (freelancer)
Mellissa Mpofu (The Chronicle)
Adoration Bizure (H-Metro)
Itai Mutinhinri (Star Fm)
Candice Mwakalyelye (Zi-Fm)
Special Awards
· KIKI DIVARIS
· ZTA
· ZBC
· DSTV
· MARRY CHIWENGA
· GLORY CAR HIRE
· BLACK OPAL
· GTEL
· ANGELINE MUSASIWA
· SHIRLEY NYANYIWA
· JULIET NYATHI
· CAROLINE MURINDA
· BRITA MASALETHULINI
· NYASHA MATONHODZE
the herald
Source - the herald