News / International
Russia claims Ukrainian drones attacked Kremlin in assassination attempt
03 May 2023 at 14:33hrs |
Views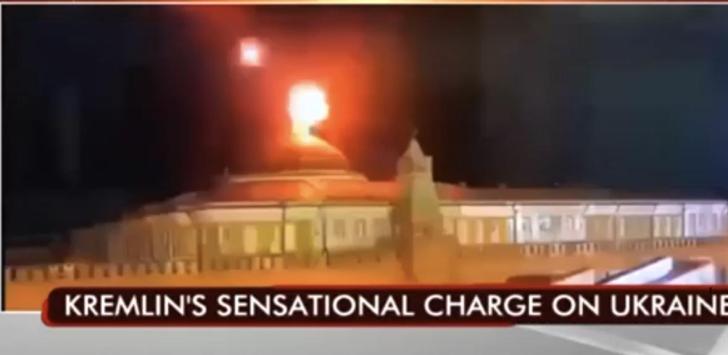 The Russian presidential press office has claimed that two Ukrainian drones tried to attack President Vladimir Putin's residence in the Kremlin late on Tuesday.
The press office said that the drones were shot down by Russian air defense systems and that neither Putin nor his schedule was in any way affected by the attack.
The Kremlin described the incident as a "planned terrorist attack and an assassination attempt" and pledged to retaliate.
"Russia reserves the right to retaliate where and when it deems necessary," the press office said.
The Ukrainian government has not yet commented on the alleged attack.
The incident comes as Russia continues its invasion of Ukraine, which has been ongoing for more than two months.
The war has caused a humanitarian crisis in Ukraine, with millions of people displaced from their homes.
The United States and its allies have imposed a series of sanctions on Russia in an effort to pressure the country to end the war.
The alleged assassination attempt on Putin is a serious escalation of tensions between Russia and the West.
It remains to be seen how the incident will impact the war in Ukraine or the broader relationship between Russia and the West.
Source - Online