News / Local
Russia extends footprint in Zimbabwe
05 Mar 2023 at 13:53hrs |
Views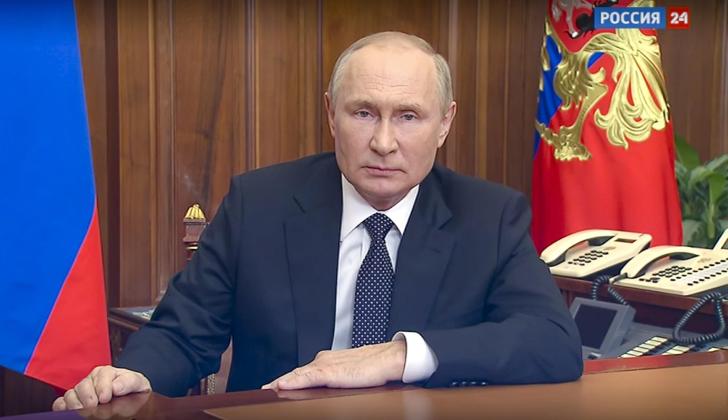 RUSSIA, which is increasingly being isolated by the international community over its invasion of Ukraine, this week expanded its global influence in Africa after Moscow dispatched a business delegation to Zimbabwe led by the minister of Foreign Economic Relations of the Sverdlovsk Region of the Russian Federation, Yarin Vyacheslav, to cement ties with Harare.
The delegation, which started a three-day visit on Wednesday, included Russia's deputy minister of Industry and Trade of the Sverdlovsk Region, Igor Zelenkin. During his visit, Vyacheslav met with Industry and Commerce minister Sekai Nzenza and captains of industry in what government said was part of efforts to discuss potential areas of economic co-operation between Zimbabwe and the Sverdlovsk Region of Russia.
In a Press statement before arrival of the Russian delegation, Ministry of Foreign Affairs and International Trade spokesperson Livit Mugejo said the delegation will tour industrial sites specialising in machinery and equipment for timber processing, the production of rubber and pharmaceutical substances.
On Thursday, the delegation had a meeting at Munhumutapa Building with the Minister of Provincial Affairs and Devolution for the Midlands province, Senator Larry Mavima and his Industry and Commerce counterpart Sekai Nzenza.
Speaking in Harare during the visit, Vyacheslav said his group had a good meeting with Minister Mavima.
"We spoke about cooperation in mining, machinery and value addition and I am sure we will reach countable results," he said.
Foreign Affair ministry spokesperson Mugejo added: "To cap the visit, a roundtable business discussion will be held on Friday as Zimbabwe and the Russian Federation broaden their co-operation on account of the existing excellent political relations."
The visit by the Russian delegation signified the world's geo-political rivalry in which super powers are scrambling for Africa.
In January, Russian Foreign minister Sergey Lavrov visited South Africa to meet his counterpart Naledi Pandor, five months after his American opposite number Anthony Blinken was in Pretoria.
While Lavrov was in South Africa asserting Russia's influence in Africa, US ambassador to the United Nations Linda Thomas-Greenfield travelled to Ghana, Mozambique and Kenya this week to advance mutual priorities following December's US-Africa Leaders Summit in Washington DC.
Belarus President Alexander Lukashenko was also in Harare recently where pursued deals in lithium.
Lukashenko and Russian leader Vladimir Putin are allies. They are both under sanctions from the European Union and United States over the war in Ukraine in which they are aiding each other.
The Russian delegation's visit to Harare has heightened the geopolitical rivalry and turf wars between Washington and Moscow in southern Africa and across the continent.
Other global powers and small states are also involved in the new scramble for Africa.
The US has been trying to muscle out Russia from the region to the extent of coming up with a law that will oblige Washington to punish African governments that abet Russian "malign" activities on the continent.
The Countering Malign Russian Activities in Africa Bill passed in the US House of Representatives on 27 April 2022 by a huge bipartisan 419-9 majority and was sure to be passed by Senate to become law. The US has however put it on ice.
If implemented, it would direct the US secretary of State "to develop and submit to Congress a strategy and implementation plan outlining United States efforts to counter the malign influence and activities of the Russian Federation and its proxies in Africa".
The bill broadly defines such malign activities as those that "undermine United States objectives and interests". Russia has deep historical roots in the region, only surpassed by former colonial powers in Africa.
Source - thenewshawks