News / Local
Zanu-PF primaries bring new vibe
19 Mar 2023 at 07:48hrs |
Views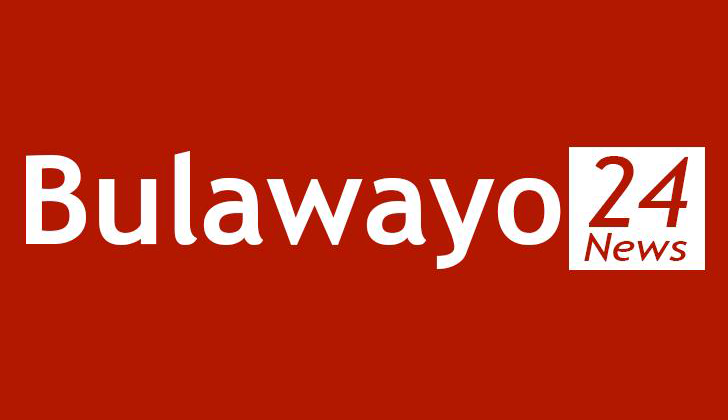 Zanu-PF will print 23 million ballot papers for the revolutionary party's primary elections as a huge turnout is expected in the polls that have also attracted a record number of aspiring candidates who wish to represent the party in this year's general election.
The internal elections will be held on a date to be announced as the ruling party's Politburo meets tomorrow to consider recommendations made by the Zanu-PF National Elections Directorate.
Initially, the polls were scheduled for yesterday but had to be postponed to give ample time to consider the high number of candidates. Youthful and female candidates make up a high number of aspirants for the internal elections, highlighting how the revolutionary party is reinvigorating.
In an interview yesterday, Zanu-PF Treasurer-General, Cde Patrick Chinamasa, told this paper that the party's leadership is geared to conduct the internal elections.
"The response from aspiring candidates has been truly overwhelming. It is clearly a mammoth task. For your information, we will be printing 23,5 million ballots across the board covering the Senatorial, National Assembly, Local Authority, Women's Quota and Youth Quota positions," he said, as the polls will mirror the national harmonised elections due around August.
Cde Chinamasa said the response from aspiring candidates had caught the party's leadership off-guard.
He said the record-high CVs submitted by candidates was testament of the revolutionary party's vibrancy.
"It is a mammoth task that caught everyone in the leadership by huge surprise, which is why we had to postpone the primary elections. However, as the party's leadership, we are happy we received such a response from our people," he added.
Intriguing battles in the internal elections are looming as the ruling party has managed to attract aspiring candidates from all demographics, as well as various spheres of life.
Addressing aspiring candidates for Zanu-PF's Harare province in the capital yesterday,
Politburo member Cde Omega Hungwe urged those who will win the internal polls to hit the ground running in furthering the party's interests.
"After primary elections, the candidates who will have won will be given cars in earnest to mobilise for the party and ensure President Mnangagwa's resounding victory.
"The cars will be so that you are equipped to further the party's interests and not for personal aggrandisement. Let us go and assist those who will vote for us to register," she said.
Deputy Secretary for Security Cde Tendai Chirau warned candidates against engaging in political violence.
"As the security department, we will be watching and we will not hesitate to act accordingly.
"There is no need to be fighting amongst ourselves during the primary elections and undermining each other's efforts. President Mnangagwa speaks every day that we want violent-free and peaceful elections, so let us adhere to this," he said.
Zanu-PF Harare Chairman Cde Goodwills Masimirembwa instructed aspiring candidates to get party members registered to vote.
"We now want you to get people registered to vote because we have seen that the majority of people, right from cell level, have not yet registered. We are giving you a mandate to get people registered; each one of you should register at least 50 people before the registration closes," he said.
In a separate interview, Harare Youth League Chairman Cde Emmanuel Mahachi said Zanu-PF had shown its democratic prowess through receiving every aspiring candidate's CV for consideration.
"Zanu-PF does not shut the door on anyone and it has not done so as everyone who felt they can represent the party was able to submit their CV. Everyone will now undergo the requisite vetting. The number of youths like myself who have entered the race is so impressive and it shows that we are a party that continues to regenerate," said Cde Mahachi, who is also aspiring to be a National Assembly candidate for Mbare Constituency.
The primary elections have attracted several titans from various fields like business, sport and art.
Some of the aspiring candidates who spoke to The Sunday Mail said they were inspired by President Mnangagwa's development trajectory.
Businesswoman Ms Rudo Boka confirmed having submitted her CV to contest in Harare.
"I submitted my CV to contest for Harare East. I am waiting for the Politburo to hear what they say," she said.
Former Cottco executive Mr Maxmore Njanji, who is aspiring to be Member of Parliament for Mazowe Central said: "President Mnangagwa has changed the face of the country and my entry into politics is to walk with him along the journey of development. In a bid to support the empowerment of women, I embarked on a project to give communities pigs so that they start income-generating ventures. Besides piggery, we are also assisting women in Mazowe with stockvel projects," he said.
Veteran ZBC broadcaster Richmond Siyakurima, who is aspiring to be a Member of Parliament for Uzumba, said: "I have joined the race to bring development for the constituency, in line with President Mnangagwa's vision. There is a lot of potential in Uzumba, which remains untapped," he said.
Source - The Sunday Mail