News / Local
New milestones in road rehab
30 Apr 2023 at 08:55hrs |
Views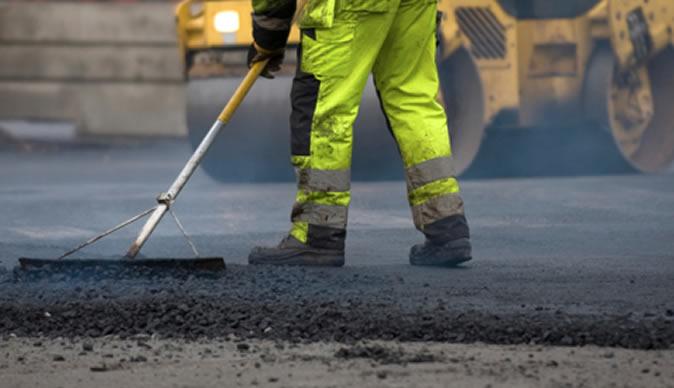 REHABILITATION of the Harare-Chirundu highway will begin in May, while over 39 000 kilometres of road network have been spruced up under the Emergency Roads Rehabilitation Programme 2 (ERRP 2), as Government's drive to make local roads trafficable gains momentum.
Only 160km remain outstanding on the Beitbridge-Masvingo-Harare highway.
The stretch is due to be completed this year.
Work on the Harare-Kanyemba highway is also on course.
Ministry of Transport and Infrastructural Development Permanent Secretary Engineer Theodius Chinyanga said there has been massive progress in upgrading the country's highways.
"On the Beitbridge-Masvingo-Harare highway, we have achieved 420km to date and we target to complete the work before year-end. The Mbudzi Interchange is slightly behind schedule due to delayed compensation payments to those affected by the project, but four bridges have been completed so far and some earthworks have commenced," he said.
"On the Harare-Chirundu highway, we have so far agreed with the five contractors to undertake preservation maintenance while we finalise on the financial model so that rehabilitation works start in May.
"The Harare-Mazowe-Guruve-Kanyemba highway has achieved 15km to date. Designs are being approved and the EIA (environmental impact assessment) has been completed. The Beitbridge-Victoria Falls road preservation maintenance is commencing beginning of May."
Eng Chinyanga also said Government was on course to meet set targets of rehabilitating some of the roads taken over from urban and rural councils in 2021.
Under the three-year programme, 39 000km were reconstructed, rehabilitated, pothole-patched and graded, while drainage structures were repaired.
"To date, 1 137km of road network have been constructed, reconstructed or rehabilitated, while 332,4km have been resealed or asphalt overlayed.
"Government has gravelled or regravelled 3 492km of road network, while 16 197km have been graded, spot gravelled or spot dumped to date, with 17 935,5km being pothole-patched."
The programme, Eng Chinyanga added, has also seen 3 246 drainage structures being constructed or repaired across all road authorities, while 7 847km bush and verge clearing have been completed.
"In addition, 7 276km of drains have been constructed, lined and cleaned and 287 gullies and wash-aways reclaimed to date.
"The main target is completing what has been started. In fact, from mid-2022, the ERRP 2 started moving towards road development and rehabilitation, which works are not of an emergency nature," he said.
As part of ERRP 2, several roads in Harare such as St Patricks, Chinamano, Cranborne Avenue, King George, Prince Edward, Connaught and Goodhope have been worked on. This is equally true of Westgate Roundabout and Dieppe Roundabout.
In Bulawayo, some of the critical roads rehabilitated or reconstructed include 8th Avenue-Fife Street (RG Mugabe to Fort Street), George Avenue (Harare road to Gwanda road), 23rd Avenue (Hillside road to Plumtree road) (Hyde Park to Khami road), Emadibheni Road, Masiyephambili Drive and Njube Main Road.
In Mutare, roads that have been rehabilitated under ERRP 2 comprise First Street, Kumbirai Kangai, Fourth Street, Bonda, Merewe, Magamba, Jelf and Blessing Makunike.
Roads developed under ERRP 2 in other parts of the country include those at Chivi Growth Point in Masvingo; Victoria Falls-Kazungula in Matabeleland North; and Tshanyangwe-Lote-Buvuma in Matabeleland South; as well as Gwenzi-Nyamazengwe-Kuwirirana, and Marivale-Milsonia in Midlands.
At least US$400 million was set aside for ERRP 2, which began in 2021 and runs up to 2023.
The scope of the programme includes Government's takeover of 700km of road network from opposition-run urban councils for maintenance.
Source - The Sunday Mail