News / Local
Police warn against gatherings at polling stations
23 Aug 2023 at 06:33hrs |
Views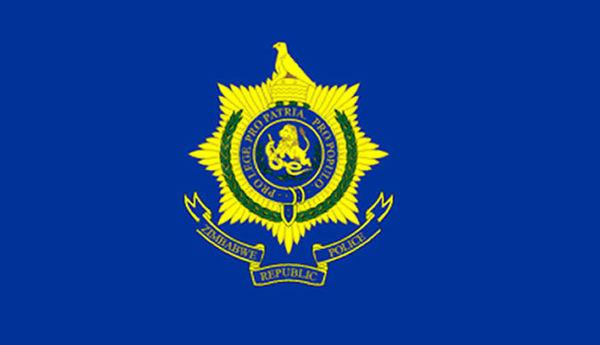 POLICE Commissioner General, Godwin Matanga, has warned members of the public against unsanctioned gatherings at polling stations as he urged voters to maintain peace and stability during the election process.
He commended the peaceful environment in the country saying conditions are conducive for the holding of free, fair, peaceful and credible elections.
In a statement yesterday, Comm Gen Matanga said the police has deployed appropriate levels of officers to all polling stations, collation, constituency, provincial and National Command Centres to ensure effective law and order is maintained during the voting process and thereafter.
"As the country heads for the anticipated harmonised elections tomorrow, 23rd August 2023, the Zimbabwe Republic Police reiterates that the security environment is indeed peaceful for the nation to hold free, fair, peaceful and credible elections," he said.
However, Comm Gen Matanga said police are concerned about political utterances by some political leaders claiming they will not accept election results, which are not in their favour and are calling upon voters to gather at polling stations after casting their votes on purported claims to defend their vote.
"As if that is not enough, we have noted that some purported civil organisations such as Team Pachedu and others are sending messages on social media platforms mobilising the public to gather within the 301-metre radius at polling stations while waiting for the election results," he said.
Comm Gen Matanga took time to remind Zimbabweans and visitors that the country's law enforcement agents are mandated to protect the internal security of the country without any form of hesitation or compromise.
Above all, he said, the public should take note that the Electoral Act Chapter 2:13 is not the only piece of legislation that regulates public gatherings.
"We have also the Maintenance of Order and Peace Act Chapter 11:23, which clearly stipulates that among other public gatherings, all politically inclined gatherings must be duly notified and subsequently sanctioned by the relevant regulating authority," he said.
In this regard, Comm Gen Matanga said any gatherings at polling stations, collation, constituency, provincial and National Command Centres are unlawful.
He noted that any gatherings outside polling stations shall be dealt with in terms of the Maintenance of Order and Peace Act, Chapter 11:23.
"My office will indeed invoke the necessary security measures to maintain law and order without fear or favour in the country.
"Unruly elements bent on causing chaos, alarm and despondency in the country are accordingly warned," he said.
Police, Comm Gen Matanga, said are also aware that some civil organisations claim that they have put measures in place to announce the results on August 24 through statistics availed by some party polling agents. He said in terms of the Electoral Act, Chapter 2:13, it is the Zimbabwe Electoral Commission only who has the legal mandate to announce the election results in the country. "Therefore, any deviation from the legal provisions shall be dealt with according to the country's laws.
"I also urge the voters to peacefully cast their votes and go back home, to church or any socio-economic activity one is set to conduct. No gatherings shall be allowed by the police at polling stations," he said.
Comm Gen Matanga said the public should feel free to conduct various family, business and other social activities as police officers are firm on the ground for their safety.
Source - The Chronicle