News / National
New housing scheme set for civil servants
23 Apr 2017 at 00:58hrs |
Views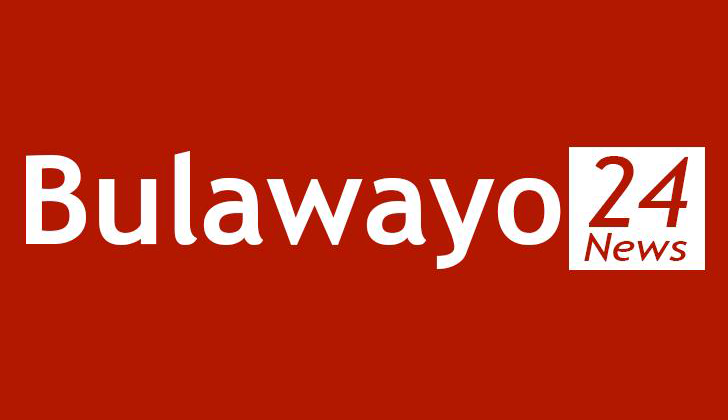 Civil servants will buy residential properties under the State-administered National Housing Scheme at between US$5 100 and US$72 000.
A schedule from the Local Government, Public Works and National Housing Ministry shows that a 300-square metre stand will go for US$17 per square metre, while land in low and medium-density areas will be sold at US$15 and US$16 per square metre respectively.
A finished three-bedroomed flat (low-density) has been pegged at US$72 000, with a semi-finished unit going for US$64 529, and an incomplete one for US$63 574.
On the other hand, a finished two-bedroomed flat (high-density) will cost US$32 700; a semi-finished one US$33 900 and an unfinished one US$33 400.
Secretary for Local Government Engineer George Mlilo said, "Civil servants are now in the process of filling in forms that will indicate their preferred residential stands or flats.
"Once the forms have been submitted to the ministry, the necessary steps will be taken to come up with stop order levels for each beneficiary."
Mrs Cecilia Alexander, chairperson of the Apex Council which represents all civil servants' unions, was upbeat about the scheme.
"We do not have a specific date for submitting the forms.
"However, what we now need is all civil servants in this scheme to get the forms and indicate their preferred residential stands or flat units," she said.
Zimbabwe Teachers' Association secretary-general Mr John Mlilo added: "A lot of issues are supposed to come into play when the monthly deductions begin.
"There are issues such as the number of years that one has left before retiring versus his/her chosen residential area or the flat unit.
"It should be noted that only a certain percentage can be deducted from one's salary.
"All this comes into play and determines how much will be paid monthly."
At least 17 civil servant unions representing teachers, health professionals, uniformed forces and other sectors, have submitted prospective beneficiaries' names to the Local Government Ministry.
The project is a culmination of discussions between Government and its employees, who wanted a housing scheme tailor-made for them.
Meanwhile, Government continues to service residential stands for low-income earners.
Statistics from the Department of Housing show that 52 000 stands and housing units were availed in 2016 alone against a 25 000 annual target.
Zim-Asset (2013-18) – the country's foremost economic blueprint – identifies affordable and decent housing as one of the main pillars of social security.
Authorities have partnered financial institutions and private developers to deliver accommodation to thousands of home-seekers.
In an interview with The Sunday Mail last week, Local Government Minister Saviour Kasukuwere said: "Housing delivery is one of Government's top priorities.
"We are on course to achieving our targets of servicing 300 000 residential stands and housing units by 2018.
"It is common cause that the domain of a robust housing delivery endeavour would necessarily trigger positive knock-on effects in the general economy given the fact that it's a proven engine for economic growth.
"We are working hard to come up with deterrent measures or stiff penalties to deal with unscrupulous land barons.
"As we strive to attain the Zim-Asset housing delivery target of 25 000 residential stands or housing units, we have already surpassed that as we delivered more than 52 000 units last year.
"The development of new stand-alone self-sustaining urban centres is at an advanced stage, and this is expected to make a meaningful dent on the national housing backlog."
Government has been on a major drive to deliver on its 2013 election promises as guided by Zim-Asset, with more than US$100 million set aside in 2015 alone to finance construction of over 160 000 housing units.
Notable projects include the national Own Your Own Home scheme, which targets low and middle-income earners.
The programme started in Harare with Government planning high-rise apartment blocks in Dzivaresekwa, Prospect and Tafara.
The multi-million-dollar project is financed by the Infrastructural Development Bank of Zimbabwe and US$60 million worth of bonds were floated to fund land servicing and actual construction.
At least US$50 million was earmarked for construction of flats for 640 households in Dzivaresekwa, 525 in Tafara and 880 in Prospect, with the remainder being used to service stands in Pomona.
Revenue from sale of the flats will be used to fund land development in high-density areas, targeting 1 500 stands in Kuwadzana and 10 000 in Manyame.
An estimated 1,2 million people are on the national housing waiting list.
Harare is estimated to be sitting on a housing backlog of 500 000, while Bulawayo has 100 with 59 000 being reported in Mutare, 18 000 for Marondera, 17 000 in Gweru and 6 000 waiting to get houses in Masvingo.
To date more than 10 farms have been identified for construction of houses around Zimbabwe.
Source - Sunday Mail