News / National
Devolution expected to take centre stage in Parliament
12 Sep 2018 at 06:02hrs |
Views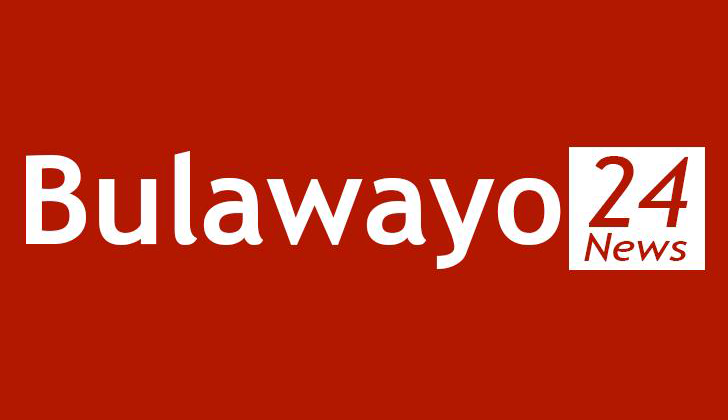 THE public outreach that led to the crafting of the new Constitution in 2013 saw the birth of devolution of power. A majority of provinces advocated for the system of governance which was one of the issues raised by opposition parties.
The previous administration led by Mr Robert Mugabe failed to implement the provision despite it being contained in the constitution hence up to now there is no enabling law for its implementation.
Devolution of power is one of the policy issues that are top on the agenda as the administration in the Second Republic starts work to fulfil its promises and walk the talk on devolving power to provincial levels in line with the constitution The policy is expected to take centre stage during the 9th Parliament.
President Emmerson Mnangagwa has committed that his Government will implement devolution by introducing provincial councils in line with constitutional provisions for devolution of power. During his campaigns, President Mnangagwa said while the country has a decentralised central government, devolution still needs to be implemented where among other things provincial ministers would not dwell on chanting party slogans but work to boost the economies of their respective provinces.
This is a shift from Mr Mugabe's administration that ignored the clause.
Said President Mnangagwa recently: "We must now obey our constitution. In our constitution, there's a provision which provides for decentralisation of central government, that we have done. There is another decentralisation of power that has not been done called devolution which is separate from decentralisation."
"Devolution would require surrendering of some amount of power to the provinces under the provincial councils in terms of our constitution to give provinces authority to manage their economies and then the provincial ministers' role will change, it will be an economic role. "They must ensure that the GDP of their provinces grows, they must look at the resources of their provinces and find best ways of exploiting these resources to benefit their respective provinces."
Over the years devolution has been misconstrued to mean secession or a way to form a federation. Political parties have also used the policy during their campaigns especially in the so called marginalised provinces.
It is the principles contained in the policy that should guide the process as explained by President Mnangagwa when his administration committed itself to giving power to the people.
Generally, devolution is a statutory delegation of power or decentralisation from the central or national government of a sovereign state to govern at provincial or local level where the decentralised locality has power to make legislation relevant to the area.
It is different from federation or federal state which existed during the colonial period where Southern and Northern Rhodesia and Nyasaland were ruled by a central government. In simpler terms, devolution is decentralisation of power by central authority to lower levels while in a federation powers are constitutionally divided. Each province must do its own planning from ward to district and province.
Section 14 of the Constitution provides for devolution of power whose objective is to devolve government power to provincial and metropolitan councils and local authorities which are competent to carry out those responsibilities efficiently and effectively. It has a number of benefits which include promotion of democratic, transparent and accountable government, preservation of peace, equitable sharing of resources, recognition of rights of communities to manage their own affairs and above all transfering responsibilities and resources from the national government to local.
The provincial council will consist of a chairperson, senators, two senator chiefs, council of chiefs' representative, all members of the National Assembly, National Assembly members elected under the women's quota, mayors, council chairpersons and 10 proportional representation members. The Bulawayo and Harare metropolitan councils will have mayors as chairpersons and have similar membership save for chiefs who are not found in the metropolitan provinces.
Provincial councils should identify and know the resources available in their areas and be able to plan how they should be exploited. Under a devolved state, each province will have its own economic development plan underpinned by resources found in that province and crafted by provincial councils, led by provincial ministers whose roles should be development-oriented. The new dispensation also expects provinces to identify resources and low hanging fruits found in their areas through a branding exercise, a clear sign of commitment to local empowerment.
The Business Economic Empowerment Forum (BEEF) recently launched a national campaign around provinces to identify challenges facing businesses so as to come up with solutions specific for each province. What is needed at this stage is awareness to educate people on the need for devolution and how important it is in the transformation agenda. The system has been topical at various fora.
The Zimbabwe Christian Alliance (ZCA) has started a countrywide devolution campaign which is set to cover four provinces. Matabeleland North and Midlands provinces have already been covered following meetings in Hwange and Gweru recently. Next will be Bulawayo and Manicaland provinces before a national devolution conference is held, ZCA national director Reverend Useni Sibanda said. He said the most critical aspect of implementation of devolution is involving the general public in the process.
"We've launched a national devolution campaign to raise awareness about it and how different it is from other concepts of decentralisation of power. We want community voices to influence implementation of devolution hence we're engaging everyone including traditional leaders, politicians, religious leaders as well as members of the public," said Rev Sibanda. He said the idea is to demystify devolution, adding that the policy is part of national healing for the country.
"Devolution has been driven by the Matabeleland region and now we're taking it to other provinces to deal with the misconception that the region seeks to separate itself from the nation. In fact, most provinces advocated for devolution during the crafting of the constitution in 2013 and the policy is part of national healing because those provinces that have complained of marginalisation are being given an opportunity to manage their own resources," said Rev Sibanda.
He said it is the duty of every citizen including churches and community leaders to explain the system of governance to ordinary people.
"We hope this campaign will trigger national dialogue hence everyone including churches and political parties must explain to people that devolution is not a divisive mechanism."
Human rights lawyer Mr Methembeni Moyo who is part of the awareness campaign said the views will be collated and submitted to government and Parliament. "Devolution is not secession or federation but simply decentralising government to the people. At the moment there's only the skeleton and it's upon us to put flesh on the policy so that it's implemented," he said.
In Hwange, residents advocated for a change of provincial names, saying the current ones have tribal connotations and proposed that Matabeleland North be referred to as Zambezi Valley. They also called for autonomy of local authorities to manage resources and have control over companies in their areas to be able to employ and empower locals.
Victoria Falls residents also called for speedy implementation of devolution, saying that is the only way they can benefit from local resources. Social commentator Mr Trymore Ndolo said devolving power to provinces will ensure more equitable sharing of the national cake.
Source - chronicle