News / National
Zanu-PF intensifies campaigns as Mnangagwa eyes 2023 election
19 Jun 2021 at 14:05hrs |
Views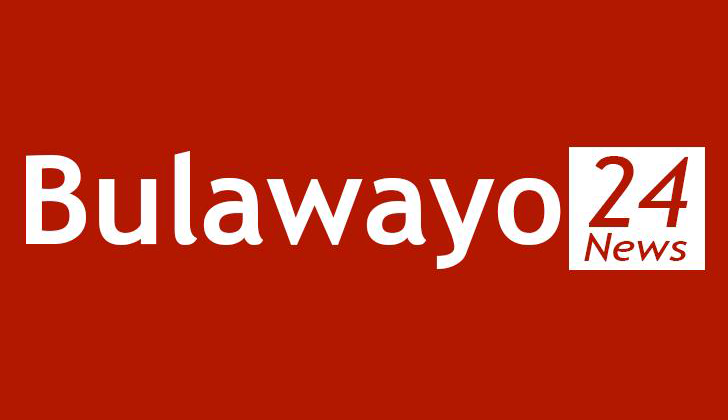 PRESIDENT Emmerson Mnangagwa has injected ZW$73 million into Mashonaland East vocational training centres as Zanu-PF canvasses for youth support in its quest to garner five million votes in the 2023 general elections.
This was revealed by the party's Mashonaland East provincial youth league chairperson Kelvin Mutsvairo at an executive committee meeting held in Marondera on Wednesday.
Zanu-PF is in election mode and has established district coordinating commitees countrywide. The party is now completing re-organising its cell structures as it mobilises the grassroots.
Zanu-PF has also asked those interested in contesting in by-elections to fill vacancies occasioned by the death of legislators and councillors as well as recalls by the Douglas Mwonzora-led MDC-T to submit their curriculum vitaes so as to kickstart the candidate selection process.
"We want to increase membership of the party so we are including youths. We have noticed that youths need bread and butter, so we request resuscitation of vocational training centres so that our youths will be capacitated with skills which they use to generate income," said Mutsvairo.
"Our President responded by injecting ZW$25 million to Mudzi Vocational Training Centre, ZW$7 million to Nyahori Training Centre in Chikomba and ZW$41 million to Igava National Youth Service Training Centre."
Mutsvairo said Zanu-PF was working with different organisations and associations to garner five million votes for Mnangagwa.
"We have different organisations and associations which we are working with in order to achieve five million votes for President Mnangagwa. These associations and organisations are going to fund youths so that they can start their own business. We have invited Affirmative Action Group (AAG), Zicosu (Zimbabwe Congress of Student Unions), the leader of Johane Masowe (Apostolic sect) and Young Farmers Initiative Association," he said.
Speaking at the same occasion AAG president Mike Chimombe said their organisation is going to work with Zanu-PF and Mnangagwa to ensure he wins the 2023 elections.
Chimombe told the youths it was impossible to make money in Zimbabwe without being linked to Zanu-PF, before crediting Mnangagwa with assisting him to become a millionaire.
"As AAG we are going to work with our President Mnangagwa until he wins the 2023 general elections," he said.
"…As AAG we have three thrusts, that is politics, culture and law. We choose to support Zanu-PF because you cannot make money when you support opposition party.
"We are guys of cash. AAG was formed in 1994 but I become a millionaire in Mnangagwa's era."
As part of efforts to woo youthful voters, Zanu-PF has engaged the services of prominent preachers whose source of riches is questionable as well as personalities who routinely flaunt their flashy lifestyles to young people.
These include "Prophet" Passion Java, who has voiced his support for Mnangagwa many times on social media as well as "Prophet" Uebert Angel, who was in March appointed a presidential envoy and ambassador-at-large to the Americas and Europe responsible for deepening investment in the country.
Businessman and AAG member Phillip Chiyangwa has also been telling youths on social media that they cannot get rich without supporting Zanu-PF.
Officials revealed that Zanu-PF aims to rope in Zimdancehall artistes who command popularity among urban youths.
"This is part of the reason why popular chanter Soul Jah Love was declared a liberation war hero when it was known that he was a drug addict who promoted the use of drugs like codeine and crystal meth through some of his songs. In one of his popular songs, for example, he chants that champagne does not get him drunk, he only gets high after taking codeine," said a Zanu-PF official.
"You have been writing about how the drug problem is affecting urban youths, well one of the promoters is buried at Warren Hills Provincial Heroes' Acre."
Zanu-PF officials also revealed that in rural and farming areas, the party had made headway through the Pfumvunza programme which saw the countrywide distribution of inputs under the climate-proofed Presidential Inputs Programme.
Zanu-PF has been riding on historical sentiment as part of the election agenda hence the partisan unveiling of Mbuya Nehanda's statue last month and Mnangagwa's recent visit to the Natural History Museum and Joshua Mqabuko Nkomo Museum in Bulawayo, as part of efforts to own the historical narrative.
At the unveiling of Nehanda's statue, for example, the partisan aspect of the event was clear. The regalia, songs and threats of violence by Zanu-PF supporters reduced it to a party spectacle.
The party's youth were marching up and down Julius Nyerere Way denouncing the opposition and chanting President Mnangagwa's slogans while the Mbare Chimurenga Choir sang his praises.
The event turned out to be a hijacking of Mbuya Nehanda's name, heroics and legacy for partisan political gain.
The whole Zanu-PF leadership comprising politburo and central committee members as well as party vice-president and second secretary Kembo Mohadi, who recently fell from grace after a sex scandal, were in attendance.
Chiefs were commandeered to pronounce that Mnangagwa was anointed by spirit mediums. The traditional leaders were rewarded with new vehicles. Critics said this was meant to appease them and ensure they mobilise for the party ahead of the 2023 elections.
"He is Mnangagwa, the one you said you had chosen to lead, the one you said we should respect because you chose him. We are grateful to you. May you give them wisdom and may they unite," one of the chiefs said while invoking Nehanda's name.
Another chief said: "Your grandchild, Shumba (Mnangagwa) is the one leading the country, he is fighting for the restoration of traditionalism. Give your child (Mnangagwa) and his officials wisdom and protect him."
"We thank your grandchild, people are eating and getting satisfied. All the chiefs are happy, we thank you; also give us wisdom."
Source - NewsHawks