News / National
Killer Zivhu ready for Chivi south
23 Jan 2022 at 07:57hrs |
Views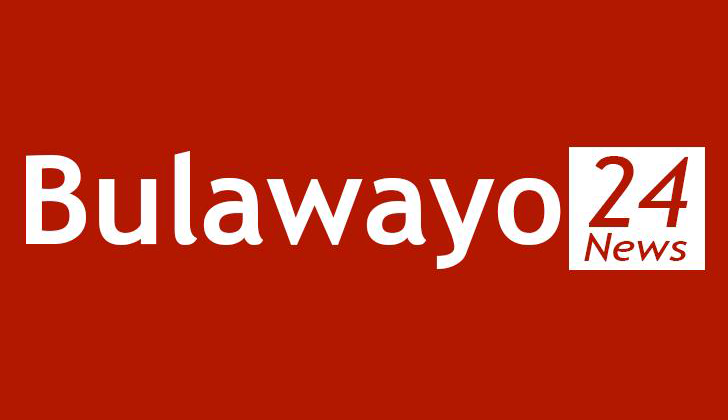 Controversial former Chivi South Member of Parliament Killer Zivhu seems to be harbouring interests to stand as an independent candidate in his former constituency in the upcoming by-elections.
Zivhu was recalled from Parliament after being fired from Zanu-PF in July 2020 on allegations of indiscipline.
Since then Zivhu had been on record claiming to be supporting President Emmerson Mnangagwa and Zanu-PF saying if one is expelled from home by his father, he will not change his or her surname, implying that he was still Zanu-PF.
He has also been saying he will not stand as an independent candidate though a number of people have been asking him to do.
He however seems to have changed his mind as, on January 14 he took to Twitter where he posted his picture at a place that looked like an airport and captioned it that he will be back before the nomination court date.
"Going somewhere, but I will be back before nomination day for by-elections," read the tweet.
The nomination court for the March 2022 by-elections will sit on January 26 2022.
He went on to post himself with firebrand Norton legislator Themba Mliswa who was also fired from Zanu-PF, stood as an independent candidate and won in Norton against the now Zanu-PF national spokesperson Chris Mtsvangwa.
When contacted for comment, Zivhu could neither confirm nor deny his intention to contest in the by-election set for March 26 and said he will communicate on his Twitter account as usual.
"I will post on my Twitter account soon, these days I don't want to do interviews that's why I post everything on Twitter. Just watch my account and you will get your answers there," said Zivhu.
On January 15, he tweeted another picture in which he was in the company of former Zanu-PF Commissar Saviour Kasukuwere and Mliswa and captioned that they had resolved to remain Zanu-PF.
"We have decided to remain Zanu-PF members no matter what may come; we have also agreed to support President ED during 2023 elections. Kudzoswa kana kusadzoswa mumusangano (whether we are called back or not in the party) will not stop us to support ED 2023," he tweeted.
In another tweet posted on January 19 Zivhu said after by-elections some people will start thinking properly about the political situation in Zimbabwe.
"Vakawanda vari kuzvifonera nokuzvisimbisa, vanhu vakagadzira shamhu dzine mhiripiri mirayi muone, hameno kuti Party ichabikwa ndeyani, (A lot are lying to themselves, people have prepared whipping sticks soaked in hot pepper, wait and see. We don't know whose party will get cooked)," read the tweet
Political commentator and Great Zimabwe media lecturer Dr Gift Gwindingwe said his meeting with Mliswa could have been to borrow notes from him on how best he can go independent and win the election.
He went on to say Zivhu stands a chance to win the election in Chivi South considering the fact that he has been doing some developmental projects in the constituency.
"There are high chances that he was borrowing notes from Mliswa and if he decides to contest, he stands a chance of winning considering what he has been doing in the communities. Almost everyone in the constituency, especially women benefited something from him so he stands a chance. But it all depends on the caliber of people he will be contesting against," said Dr Gwindingwe.
He however said Zivhu's major undoing was his reckless utterances which cost him the seat in the first place and said besides using financial muscle he has nothing more to offer.
"Zivhu's major undoing is his reckless utterances that are the reason why he was fired in the first place. He also has no ideology to sell to the people other than using his financial muscle to win the hearts of the electorate unlike Themba Mliswa who has political stamina," said Dr Gwindingwe.
Another political analyst Davison Mabweazara Mugodzwa said there are high chances that Zivhu will go independent saying he and Themba Miswa are still Zanu-PF but want to masquerade as independent to blindfold people.
"Zivhu and Mliswa are trying to revive a certain wing in Zanu-PF that is the reason why they are masquerading as independent candidates. We all know that Mliswa is wearing President Mnangagwa's jacket that is why his sister Mary is the Zanu-PF Mashonaland West Chairperson
"They just want to blindfold the electorate into believing that they are independent because the electorate now looks at what you offer ahead of your political party.
"So in that regard, Zivhu has done a lot of developmental projects in his constituency and a lot of people will vote for him so he stands a better chance of winning even as an independent candidate," said Mugodzwa.
If he decides to contest Zivhu will stand against Zanu-PF's Munyaradzi Zizhou and MDC-Alliance Thompson Mhlolo.
In Mwenezi East, Zanu-PF's Master Makope will square it off with MDC-Alliance's Tendekai Mandizvidza.
Source - TellZim News