News / National
Zesa 'ignored' calls over Kariba water
02 Dec 2022 at 19:30hrs |
Views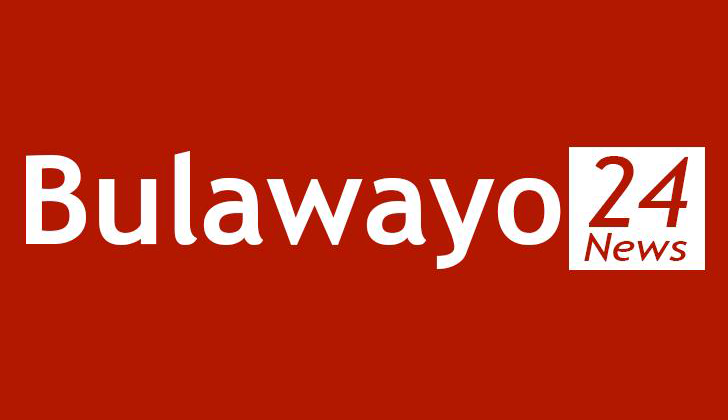 THE Zimbabwe Power Company (ZPC) made costly blunders by ignoring valuable advice by the Zambezi River Authority (ZRA) to stick to 550MW generation electricity at the Kariba South Hydro Power Station.
Now, the miscalculated decision by ZPC has thrown the nation into darkness with load-shedding stretching for more than 15 hours. Both business and residential consumers are affected.
Industry has not yet released the figures of losses due to suppressed power supplies but the impact is likely to be catastrophic if the situation is not addressed urgently.
Zimbabweans last week were shocked by an unexpected announcement that Lake Kariba had run out of usable water for power generation. According to documents gleaned by this publication, ZPC went above the stipulated generation capacity, breaching water rationing.
Several warnings by ZRA on water usage were spurned.
The ZRA, in January this year, allocated 45 billion cubic metres (BMC) to the ZPC and Zambia's Zesco Limited to be shared equally in 2022. Zimbabwe utilised 23,83 BCM of water, accounting for 1,39 BCM (6,16%) above the 2022 water allocation of 22,5 BCM. Kariba South hydro power station provides Zimbabwe with about 70% of its electricity requirements although it is producing significantly less than its capacity of 1 050MW.
The ZRA chief executive, Munyaradzi Munodawafa told ZPC that generation would be suspended until January 2023.
He said Kariba's usable storage stood at a paltry 2,98 BCM or 4,6% full, while Zesco still had a positive balance of 2,44 BCM (10,82%) as of November 25.
ZRA is the bi-national organisation mandated to contribute to the economic, industrial, and social development of Zimbabwe and Zambia from the natural advantages offered by the Zambezi River.
Impeccable industrial sources told the Independent this week that ZPC received daily hydrology information which it ignored.
"Even the public has access to this information via the ZRA website. That lake levels had decreased drastically was obvious and both power stations were supposed to generate at 550mw on average this year," the sources said.
The sources said the low levels of water in Kariba Dam could not be hidden from anyone since it was public information.
"Even the public has access to this information via the ZRA website. That lake levels had decreased drastically was obvious and both power stations were supposed to generate at 550mw on average this year," they said.
Despite plunging the nation into darkness, ZPC is also set to lose millions of dollars as it will not be able to meet will not be able to meet its contractual obligations.
Eskom has already indicated that it will not be able to help ZPC in any way as it is also facing a 22 000MW power shortage.
Investigations by the Independent have revealed that ZRA facilitates joint operations technical meetings with ZPC and Zesco officials while constantly reminding the power utilities to adhere to generation plans.
The authority cautioned that the delayed onset of the 2021/2022 rainfall season meant the two power utilities would avoid generating at higher levels than that associated with the water allocation.
Besides Kariba, Zimbabwe uses the coal-powered Hwange Power Station (HPS), which has an installed capacity of 920MW.
However, the HPS power generation units have since outlived their intended lifespan and are now unreliable.
In an interview, energy analyst Phenias Sadondo said the daily power watch by ZPC showed that HPS does not generate beyond 50% of its installed capacity.
"This heaves the burden for power generation on Kariba which accounts for about 70% of the power generated in Zimbabwe and imports augment the supply.
"Kariba relies on water for the turning of the power generation turbines and any decrease in the water levels will certainly affect the generation capacity of the plant," he said.
Over the years, water in the Zambezi River, and subsequently, Kariba Dam, has been receding due to changes in the rainy season, the El Nino effect and climate change.
"Zimbabwe has depleted their allocated quota at a time when the dam levels were still low. Although it is raining, the rains are yet to take an effect on the dam levels," Sadondo said.
"This variable depends on the rains which have become erratic and inconsistent over the years due to climate change making Kariba unreliable."
He said Zimbabwe should plan on supplementing power generation systems in Zimbabwe.
"The current expansion of Hwange, adding 600MW from the two units, is commendable; however, this is still not enough for a country with a peak demand of over 2 200MW.
"Zambia planned ahead and recently constructed Itezhi- tezhi Power Station and Itezhi-tezhi Dam and refurbished Kafue Gorge to increase capacity."
Finance and Economic Development minister Mthuli Ncube, in his 2023 national budget presentation, said domestic electricity generation in Zimbabwe was facing a number of challenges. The challenges included obsolete equipment and infrastructure, inability to attract significant private sector investment and other financing instruments.
Others include other structural bottlenecks that have impacted on electricity supply in the country leading to load shedding.
Ncube said although there were efforts towards plant optimisation at HPS and increased domestic electricity generation output by 10,04% at Kariba South Power Station, this fell short in meeting increased demand from the growing economy.
In 2022, Kariba Power Station contributed 67,24%, Hwange Power Station added 26,94%, Small Thermals contributed 1,4 %,while Independent Power Producers contributed 4,4 1% to total energy production.
Ncube also revealed that the government had licenced more than 60 IPPs in the renewable energy space, with a capacity to generate 2 000MW.
Source - NewZimbabwe