News / National
6 nabbed after spate of armed robberies in Harare
27 Dec 2022 at 06:42hrs |
Views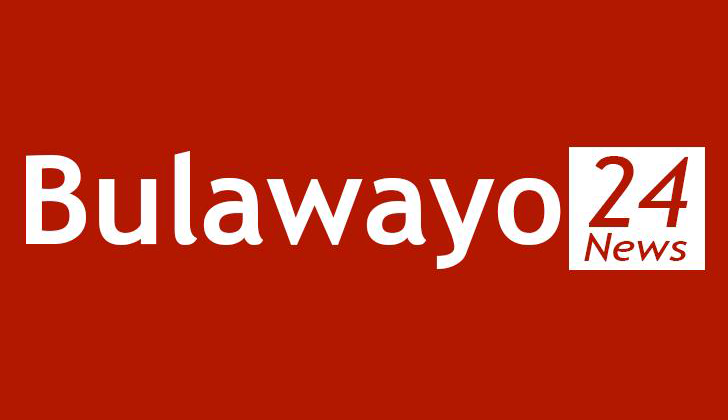 Six armed robbers who were allegedly involved in a number of crimes in parts of Harare recently have been arrested one after the other after implicating each other.
The six are Simon Katize, 30, Aldrin Nyadzayo, 37, Edgar Chiwashira, 38, Steven Penzura, 28, Jacob Gwanyagwanya, 42 and Prince Nyamhanza, 39, aka Muroma.
They all appeared before Harare magistrate Dennis Mangosi Monday charged with armed robbery and unlawful possession of firearms and explosives.
The suspects were later remanded in custody to December 30 for bail consideration.
Allegations are that on 20 December 2022, detectives from CID Homicide Harare received information that one Widney Sibanda was using a cell phone which was stolen from one of the complainants.
Acting on that, the detectives proceeded to Epworth where they arrested Sibanda.
Upon being interviewed, Sibanda stated that he bought the cell phone from Katize, also known as Madzibaba.
The detectives made a follow up and managed to arrest Katize on December 23 in Overspill, Epworth.
Katize implicated one Modrik and Aldrin Nyadzayo and the suspects implicated one after another until they were all arrested.
Modrik is however the only one still unaccounted for.
Nyadzayo had already been arrested by CID Braeside on 21 December 2022 for two counts of unlawful entry and theft.
He allegedly revealed a robbery case which occurred at number 325 Harrow road, Masasa, Harare (Velvet Gas Company).
The suspect said they also committed another armed robbery case in Rockview, Epworth, Harare, where they subdued the complainants using a pistol which they seized from Velvet Gas Company.
The gang loaded the loot into complainant's Nissan March motor vehicle which they later dumped at Mbizi Game Park, Epworth.
Nyadzayo also led detectives to Chiwashira's residence.
On his part, Chiwashira led detectives to the recovery of a Norinco pistol, serial numbers 147372 with a magazine of 3 rounds, which he was hiding behind his house together with some various clothes.
Penzura was also arrested with the help of Chiwashira and he led detectives to the recovery of various stolen goods which were in his house.
Chiwashira also led to the arrest of accused Gwanyagwanya and Nyamanza at a shebeen in Muguta, Epworth.
Nyamanza was found with a bag containing 3 x Emmex explosives and 3 ignite cables.
The complainants include Gamuchirai Mapiye, aged 33, a security guard at Velvet Gas in Masasa, Harare.
It is State's case that the suspects committed robbery on 24 November 2022 and at around 0200 hrs.
They pounced on Mapiye who was sleeping in a truck at the premises demanding cash which was in the office.
The suspects forcibly took his service pistol and a magazine loaded with four rounds of ammunition.
The allegedly used his own handcuffs on him and tied his legs using some shoe laces.
Suspects were armed with machetes, spanners and catapults.
They were putting on woollen hats, black hood hats and black trousers covering their faces with face masks.
The suspects carried the complainant to the cash office before they switched off the electricity and twisted the cameras outside the cash office.
They went on to cut padlock keys of the screen gate that leads to the cashier's office, forced open the door using a metal object and they stole an empty Byco safe grey in colour.
Suspects also stole 2×12 volts Exide batteries from a truck that was parked outside.
They took a wheelbarrow that was in the yard and used it to carry the safe, removed some panels from the security wall as their exit point.
The suspects proceeded to a nearby river and dumped the safe and covered it with shrubs.
The total value stolen is US$660 while the value recovered is US$300.
In another count, the complainant is Simon Madamombe, aged 32 years of Rockview, Epworth.
He was robbed by the suspects on 27 November 2022 at around 0100 hours.
After being cornered while in bed, surrendered cash amounting to US$20, a 43 inch Samsung TV, 2x 12 volts solar batteries, 800w inverter, 2 bags with assorted grocery, Mac Book Laptop A2012 an Infinix, Red Mini, Samsung smart phones and an Itel P36.
The suspects tied the complainant and his wife with a rope and demanded car keys.
They were on to load the loot in the complainant's Nissan March which they later dumped at Mbizi Game Park.
Total value stolen is US$9,000 and US$4,500 was recovered.
In the last count, the gang allegedly robbed four tenants at a house in Avonlea.
The complainants are Noble Muradza, 31, Collin Asani, 32, Tatenda Mangwana, 36, and Mercy Diya, 29.
They got away with $2,190 from the first complainant and also stole clothes, groceries and cell phones.
From the second complainant, suspects stole US$700 in cash, clothes, and other goods including his car keys.
They also stole US$850 and other valuables from the third complainant and US$645, ladies shoes, cloths and Huawei P20 lite from the last complainant.
They then used Asani's car as their getaway vehicle before dumping it at Mbizi Game Park.
Source - ZimLive