News / National
Zimbabwe schools ready to absorb children of ZEP permit holders
10 Jan 2023 at 18:22hrs |
Views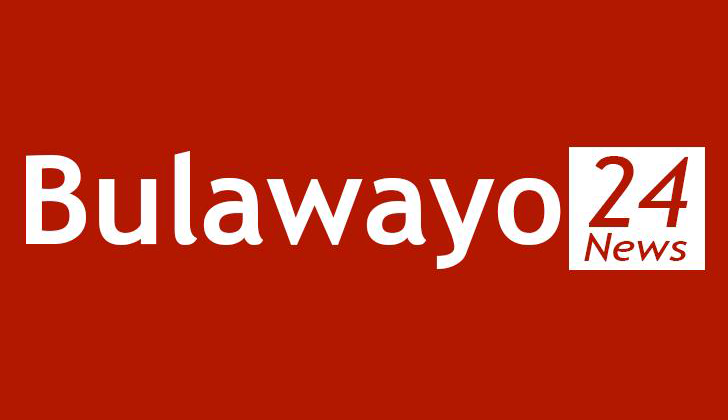 MOST schools re-opened smoothly yesterday countrywide with the Government saying it is ready to reintegrate children of Zimbabweans based in South Africa into the country's education system when they return home at the expiry of their special permits.
Over 170 000 are based in South Africa under the Zimbabwe Exemption Permit (ZEP) issued by Pretoria in 2017 and will expire at the end of June this year.
Ministry of Primary and Secondary Education spokesperson, Mr Taungana Ndoro, yesterday said they were ready to assist children of ZEP holders and had a long-term programme to integrate children formerly learning in other countries to fit into the local schooling system.
"Our sector has always been absorbing learners from different countries who are in various grades," he said.
"These learners could be coming from African countries or any other country around the world. Remember, one of our mandates is to provide access to all learners — be it formal or non-formal education.
"As such, we have systems in place in our sector to assess the level of learners from other countries so that we place them in appropriate levels or grades.
"That has been going on for a long time. So, the affected children from South Africa are most welcome to our sector".
Mr Ndoro said recently, Zimbabwe and South Africa signed a Memorandum of Understanding MOU to work together on education related issues.
The MOU, he said, covers a number of things ranging from human capital development to teaching and learning aspects.
Mr Ndoro said the agreement will remain in place despite the expiry of the ZEP and related permits.
"We would like to assure parents, especially those who could be coming back home following the expiry of ZEP, that their children are most welcome to the sector and the ministry will do everything it can to accommodate all the affected learners," he said.
Last week, the Zimbabwe Exiles Forum (ZEF) commended the Government for setting plans in motion to assist Zimbabweans to have a seamless return home at the expiry of the Zimbabwe Exemption Permits (ZEP).
The organisation represents the interests of Zimbabweans in South Africa.
Zimbabwe Exiles Forum chairperson, Advocate Gabriel Shumba, said the move by the Government was a step in the right direction.
He said the issue of placement in schools for children of returnees coming from South Africa should also be looked into considering the education curricula in the two countries are different.
"We have been consistently working with individuals and formations that are affected by the pending repatriation of Zimbabweans from South Africa," Adv Shumba said.
"We are encouraged by the proactive role that the Consulate has taken in engaging Zimbabweans in South Africa, in particular, Mrs Melody Chaurura (the Consul-General) and her team.
"In addition, we also acknowledge the collaboration that the International Organisation Migration (IOM) has had with some organisations to alleviate the challenges on the ground."
In November 2021, the South African cabinet indicated that they will not make further concessions for the ZEP holders, who were then given a grace period to migrate to other mainstream permits.
They have until the end of June this year to get documented after which some will have to return home.
As such, Harare has been putting measures in place to facilitate a smooth return of the affected Zimbabweans.
Among other things, the returnees will enjoy a free import rebate including the shipping of one vehicle which they will be owning on the date of arrival in Zimbabwe. A number of State actors are also working on several interventions to ensure a safe passage for those based in South Africa.
Meanwhile, most schools re-opened smoothly for the first term yesterday.
A snap survey carried out in Harare showed that both public and private schools had started conducting business normally. These include Hillbright Sciences College, George Stark and Dzivaresekwa 1 high schools and Warren Park Primary School.
Early Childhood Development (ECD), Grade One and Form One learners were undergoing orientation while the rest of the classes were getting down to business with a minority still paying school fees.
At Hillbright Sciences College, Eastlea and George Stark in Mbare where our crew interacted with officials, there was a 100 percent teacher turnout while no learner was sent home for non-payment of school fees.
Chief executive of Hillbright Sciences Colleges, which operates six schools and a technical college, Mr Pardon Mugari, was happy with schools re-opening refuting reports that the institution had closed.
"This is a special year when we are running without major Covid-19 challenges. We are happy that all the work that was needed to be done in preparation for schools re-opening has been done," he said.
"Pupils are coming to all our facilities including boarding and day schools. There are some people saying our institution has closed. Those are falsehoods, we have been operating for the past 18 years with a track record of results-oriented institutions."
George Stark High head Mr Masimba Mupavaenda said they were focusing on various things during the first day such as instilling discipline including shaving unkempt hair.
"On teacher attendance, it is pleasing to note that we have recorded 100 percent turnout despite harsh conditions which they might have been exposed to. It is pleasing to note that they have come eager to attend to innocent learners.
"We are also proud of our parents who have come to school so as to pay fees and make payment plans . . . since without fees it will be difficult to manage the school.
"Our Form 1s have come to school eager to be part and parcel of the George Stark family. We welcome them all and hope we shall work together harmoniously thereby educating them for the good of the nation," he said.
Source - The Herald