News / National
President Lukashenko charmed by Victoria Falls
02 Feb 2023 at 08:23hrs |
Views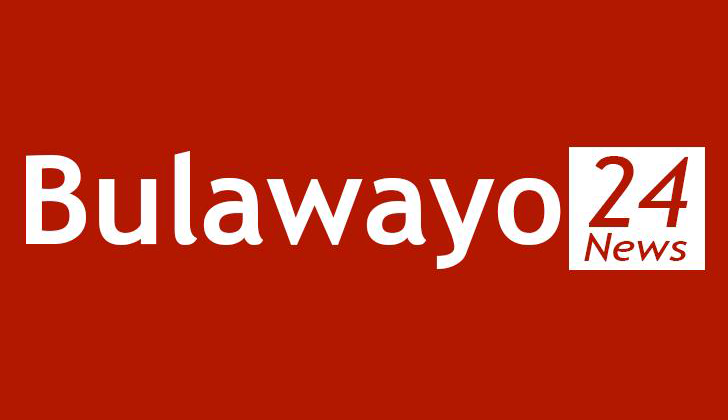 The first impressions that he conveyed were of dignity, courtesy and self-confidence.
Bearing the mantle of authority with ease, Belarus President Aleksandr Lukashenko radiated warmth and charm as he smiled upon seeing his host, President Mnangagwa and his entourage, eagerly waiting to receive him soon after landing at the Victoria Falls International Airport at exactly 10.23am yesterday.
After exchanging pleasantries, the two Heads of State were treated to entertainment by a local traditional dance group before they moved around greeting a huge crowd of people, among them Zanu-PF members and church groups, which had gathered to welcome them.
Thereafter, they were immediately whisked away in President Mnangagwa's official Mercedes Benz to Victoria Falls Hotel where the visiting Belarusian President took a brief rest before he was taken on a tour of the magnificent Victoria Falls.
The usually quiet city of Victoria Falls reverberated to life as the Presidential convoy snaked its way to the Rainforest where hordes of tourists, both local and international, temporarily shifted their attention towards the two Heads of State.
President Lukashenko who was sporting a navy blue jacket, a matching track bottom and a pair of light sports shoes couldn't help but marvel at the natural thunderous sound of the mighty Victoria Falls, the world's greatest sheet of falling water.
Victoria Falls is significant worldwide for its exceptional geological and geomorphological features and active land formation processes with outstanding beauty attributed to the falls, the spray, mist and rainbows.
Scottish explorer and missionary David Livingstone, the first European to see the falls, named them after British Queen Victoria. However, the local inhabitants had a more fitting name for this powerful, unbridled force of nature: "Mosi-oa-Tunya," the smoke that thunders.
Soon after touring the famous Rainforest, the two President's next stop was the elephant, lion and cheetah experience where they had an opportunity to interact with the animals.
They then went to one of Victoria Falls' famous restaurants, Lookout Café overlooking the gorges where they had lunch before they were driven to Victoria Falls Hotel where they had a closed door meeting, which lasted for more than an hour.
President Lukashenko, who was on a historic three-day State visit to Zimbabwe at the invitation of President Mnangagwa, wound up his four-hour tour of the country's prime tourism city, by inspecting a guard of honour, which was mounted by the Presidential Guard at the Victoria Falls International Airport.
Again, with a gentle smile on his face, President Lukashenko waved at his host minutes before his plane took off. The smile was an expression of gratitude to both President Mnangagwa and the people of Zimbabwe for their warmth and hospitality during his stay in the country.
President Lukashenko's visit was a first of its kind to sub-Saharan Africa and signifies Zimbabwe's growing global influence. It is also a testimony to President's Mnangagwa's engagement and re-engagement agenda, which is starting to bear positive results.
In an interview soon after the departure of his Belarus counterpart, President Mnangagwa said the leader of the Eastern Europe country was mesmerised by the beauty of the Victoria Falls.
"He (President Lukashenko) was extremely happy when he visited Victoria Falls and didn't know that we had such a beautiful rainforest. During our tour of the falls, he said 'it's too hot and I said no it's cold' and so we couldn't agree on that," said President Mnangagwa with a chuckle.
"He could take a jacket and put it on and off and say, 'my brother it's too hot something is wrong with you'."
President Mnangagwa jokingly said when he last visited Belarus, President Lukashenko asked him to swim in a spa which had freezing water and he flatly refused.
"He said when you come to Belarus there is a swimming pool where they put a spa and you go into that minus degree pool, it's freezing and you jump in and within a minute you come out and go into a very hot spa and then they beat you with leaves. I refused to get in, but all the officials went in and I said this time around I will do it," he said.
The Belarus President arrived in the country on Monday and on Tuesday he visited the National Heroes Acre in Harare. The State visit ended yesterday when he went to Victoria Falls. His visit is expected to open up tourism relations between the two countries.
Victoria Falls is where President Mnangagwa launched the National Tourism Growth and Recovery Strategy at the height of Covid-19 in 2020 to re-capacitate the tourism sector which target a US$5 billion industry by 2025.
In line with the National Development Strategy 1 (NDS1), the Government undertook to develop the Tourism Satellite Account (TSA) in order to improve the accounting of the performance of the tourism sector.
The tourism sector has embarked on an aggressive domestic tourism marketing drive following the launch of the ZimBho campaign in 2020, which has helped improve domestic travel.
The recovery is being enhanced by improved accessibility of tourism products and destination route connectivity in terms of domestic and international transportation. To stimulate quick recovery, the Government has also come up with incentives such as the waiver of Value Added Tax on domestic tourism and duty exemption facility.
President Mnangagwa and President Lukashenko on a game drive during which they had an elephant, lion and cheetah experience in the resort city of Victoria Falls yesterday.
The reciprocated State visit by President Lukashenko dovetails with the Second Republic's thrust on economic diplomacy and buttresses the dictum that "Zimbabwe is open for business".
Bilateral relations between Zimbabwe and Belarus have grown from strength to strength, with the high level exchange visits undertaken over the years.
In 2019, President Mnangagwa, as part of his engagement and re-engagement agenda, visited Belarus where the two countries, inter alia, signed an Memorandum of Understanding ( MoU) establishing a Joint Permanent Commission, a framework under which commitments were made to strengthen cooperation in various sectors including agriculture, mining, infrastructure development, science and innovation.
Source - The Herald