News / National
CCC goes for complete overhaul in Masvingo
08 Apr 2023 at 10:37hrs |
Views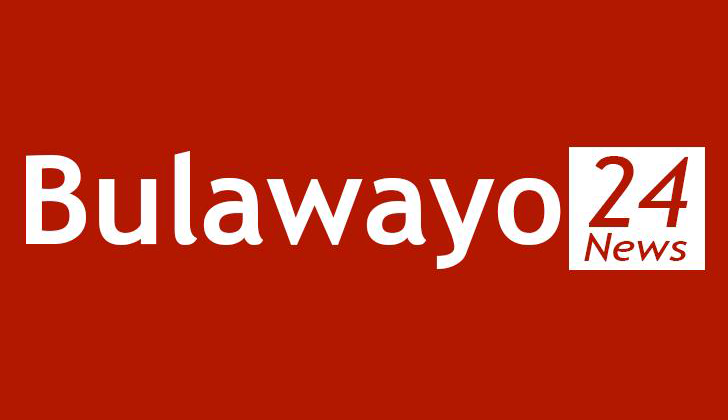 Though there are reports of violence across the country, Citizens Coalition for Change (CCC) party successfully completed its first stage of the long process of candidate selection for the 2023 harmonized elections in Masvingo which is likely to result in a complete overhaul as all sitting councilors seem to have lost grip.
Though the process was done peacefully and secretly in Masvingo, as the party is hiding information about the nominations, investigations by this publication reveals that all the 10 wards that falls under Masvingo City nominated Advocate Nelson Chamisa as the Presidential Candidate and five nominations were made for Masvingo Urban Seat.
Advocate Martin Mureri garnered seven nominations, which means he was nominated in all seven wards that form Masvingo Urban constituency after delimitation. Fellow lawyer and Masvingo City Mayor Collen Maboke got four nominations.
Other aspirants Sam Chapfudza and Gibson Murinye got one nomination each while another aspirant Kingsley Sibanda failed to get a single nomination.
If the number of nominations is anything to go by, Mureri, who stood in 2018 and lost to Zanu-PF's Against Chiteme in ward 8, is likely to get a chance to represent the party.
Mureri contested for ward 8 council seat in 2018 and lost to Zanu-PF's Against Chiteme. He is a human rights lawyer who has been representing party members facing politically motivated arrests.
Mureri has been loyal to the party and the president and he is likely to pass the second stage of vetting where they are said to be looking for integrity. In terms of morality, Mureri has no known bad record and that can work to his advantage.
He is also reported to be the party president Nelson Chamisa's favorite.
On the other hand, Maboke a popular lawyer with Ruvengo and Maboke law firm is the current Masvingo City Mayor, a shrewd politician who snatched the mayoral seat in council on the ninth hour from the party President Nelson Chamisa's favorite and then ward 4 councilor Godfrey Kurauone who had come with an acceptance speech on the Election Day.
While that can work to his advantage, it can also be a disadvantage since his loyalty to the party will be questioned. Chamisa is said to be determined to surround himself with loyalists and Maboke's defiance of Chamisa's directives could be his undoing.
He is also alleged to be still loyal to MDC-Alliance leader Douglas Mwonzora since he has never been seen in public wearing yellow.
He is also accused of failing to confront Zanu-PF on some decisions in council with the recent incident being the official opening of a council clinic which was opened by Zanu-PF under his watch. Though he had vowed to make sure they will do another official reopening, nothing has materialized so far.
In local authorities, ward 1 sitting councilor Alderman Sellina Maridza garnered more nominations ahead of others. Others who were nominated include Challenge Musara, Rungamayi Muzenda, Justin Paradza, Energy Bara, Edie Maruta, Bwanyali Mostaf, Henry Musadaidzwa and Lokhanyiso Ndlovu.
However, Maridza could fail the second stage as people are calling for new faces at the Town House. She has popularity in the ward but her level of education could work against her as well.
In ward 2, Advocate Frank Chirairo and ward 3 sitting councilor Rocky Kamuzonda who was moved to ward 2 because of the delimitation exercise had almost equal number of nominations.
However, Rocky's chances are slim. Owing to his alleged links to Zanu-PF, his integrity would be questioned. He is also being questioned after driving a top range vehicle barely five months after his election.
Other nominees are Linnet Sibanda and Anotida Chiwara.
In ward 3, Maxwell Manduna, one Nyama, Vaida Magomo and Killnorne Gumbo were nominated and Manduna got more votes ahead of others.
In ward 4, sitting councilor Alec Tabe is said to have lost on nominations to Sekwidzai Shayamano. Shayamano has an advantage of being a woman and is a new contestant.
On the other hand Tabe is one of the few councilors who managed to put his ward development fund to good use, having drilled a borehole in KMP. He is also charismatic and talks sense in council chambers.
Other contestants who got nominations are Fidelis Tonhodzai Makumbinde and Vengai Musara.
In ward 5, sitting councilor Daniel Mberikunashe is alleged to have gotten more nominations ahead of Hardwork Mugota, Alexio Mupfugami, Munyaradzi Mhlanga and Admire Mufamba.
Mberi is nephew to Chamisa and that could work to his advantage. However, his major undoing is that he has been in council for two terms. He also scored very little just like his fellow CCC councilors when they were rated by a local Non-Governmental Organization (NGO) Cotrad.
In ward 6, Peter Mapulanga had more nominations than former provincial member Wilstaff Sitemere who once contested Masvingo North Parliamentary seat and is said to have garnered seven nominations and another nominee Regina Chivanga who is said to have gotten a few nominations.
In ward 7, Struggle Nyahunda could win the contest as he is said to be leading by a bigger margin ahead of Tafara Masimba, Prosper Tingirindi a renowned activist and Chrispen Makuvaza.
Jonah Wakurawarerwa could represent ward 8 if nominations are anything to go by. He got more nominations ahead of ward 7 sitting councilor Richard Musekiwa. There is also Advocate Oman Mafa and Sam Mpofu
Wakurawarerwa manages the party's provincial Social Media platforms and is said to be a hard worker when it comes to party business. He is said to have offered transport to a number of first time voters in Masvingo.
Musekiwa's undoing is that he has been in council for two terms and over the period he has amassed a number of properties which people say he thinks of himself ahead of the electorate. He now have a fleet of vehicles, houses and shops in Masvingo. He also had low marks from Cotrad rankings.
In ward 9, sitting councillor Babylon Beta stepped down leaving Thomas Mbetu with an upper hand. Mbetu gannered seven nominations ahead of Bernad Muchokwa and Paul Rimai.
Mbetu is the darling of the people having worked with resident associations like Masvingo United Residents and Ratepayers Alliance (MURRA).
Benic Muchokwa is a pirate taxi driver who plies Masvingo Rhodene route and that makes him a bit popular with residents. However, he moved recently from ward 3 where he grew up and is renting in the leafy suburb.
In ward 10, Allan Moyo is likely to go it alone as he went uncontested. Moyo is believed to be an equal match for Zanu-PF's Sengerayi Manyanga who is seeking a second term. However, he could be facing an uphill task since the seat has been won by Zanu-PF since time immemorial since it houses Zimbabwe National Army's 4 infantry brigade.
Taking to his twitter handle @nelsonchamisa, the party president said the Citizens Candidates Selection Panel will announce the list of all nominated candidates in constituencies and wards on Tuesday April 11.
Source - TellZim News