News / National
Schools connive with police to leak exams
08 Apr 2023 at 12:28hrs |
Views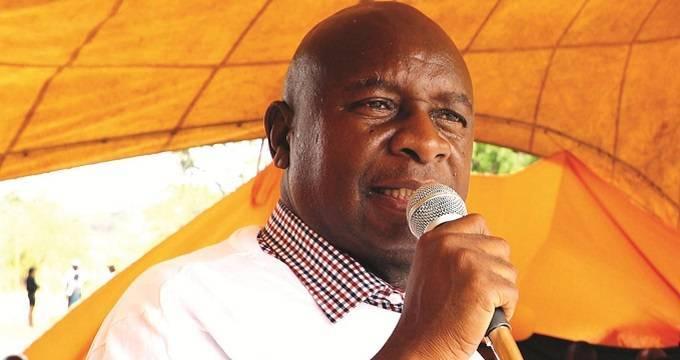 EXAMINATION leaks happen at schools where officials work in cahoots with police, a senior Government official has said.
The Deputy Minister of Primary and Secondary Education, Edgar Moyo told senators that Government is putting in place stringent measures to curtail the practice.
He said this during the question and answer session in the Senate on March 29 and explained the security processes of how examination papers are produced and distributed.
Last year, 5 156 Advanced and Ordinary level candidates' results were nullified for having pre-access to examination papers in the October to December 2022 national examinations, with suspicion that some school heads made the papers available to candidates.
The A-Level results were released on January 13 with Zimsec withholding results for 195 candidates while the 'O' Levels ones, where results for 4 961 candidates were nullified.
Deputy Minister Moyo said after investigations by the Ministry, it was established that the exam leaks happen at schools.
"We also have the police officers who are there and when these papers are being removed from the strong room to the classroom for invigilation, it is not one person who takes those papers," said Deputy Minister Moyo.
"The whole system is water-tight in terms of security. We have integrity issues by some of our personnel at the school level and where the papers leaked, there was a kind of working together in cahoots by officials at the school. When people agree and connive to do a crime, usually they will succeed because there is no one who is going to let the cat out of the bag."
The Deputy Minister explained how the Ministry got to the conclusion by laying out the security checks in producing and distributing the exam papers.
He said the process of producing an exam paper starts at Zimbabwe Schools Examination Council (ZIMSEC) offices.
"Our papers are developed by paper developers and then they are put into what is called a grade maker, which system banks the questions and which system uses random pick up of question papers. There is no interface between the question papers and human beings. All those things are automated," said Deputy Ministry Moyo.
"Then the transfer of those papers from ZIMSEC head office to our Norton printing press is done technologically and there is again no human interface. It is wired to the machines. Those machines are just feeding codes and then the paper is run and again there is no interface until the paper is packed."
"People will be just watching and papers will just be rolling. They are being cut, packaged and the whole system would have been set, then the papers will go out. The only interface is when those papers are then put into boxes to be delivered to schools."
Deputy Minister Moyo said the security of the exam papers is compromised when there is human interaction.
"If you look at what happened last year, you will find that the leaks of those papers did not occur anywhere between head office, printing and delivery of papers to the centres.
The evidence that we have is that the papers leaked when they were at school," said Deputy Minister Moyo.
"That is the point where our attention is now being focused. At the school level, these schools are put into clusters and there is a cluster centre for distribution of examination papers. That cluster centre is manned by what we call a monitor who is brought in by ZIMSEC to monitor what happens there to ensure that there is integrity."
Deputy Minister Moyo said most of the exam leaks also occur at schools run by acting headmasters.
"It is happening in the sense that in most of those schools where we have paper leaks, the personnel there are usually acting heads of schools and not substantive heads. We have been talking to PSC to ensure that most of our heads are graded to substantive level so that they have something to protect. Those who are just acting have nothing to protect and they just let go things," said Deputy Minister Moyo.
He said the Ministery will be putting in place measures to track and monitor exam papers until opened.
"There are several suggestions of how to track papers until they are opened. That system is being worked on and hopefully, something is going to come out to ensure that the integrity of the examination is not compromised," said Deputy Minister Moyo.
Source - The Chronicle