News / National
Zanu-PF's rigging tendencies exposed
08 Apr 2023 at 16:37hrs |
Views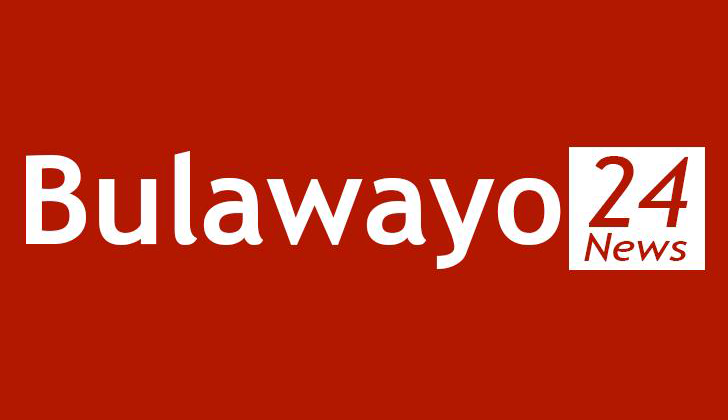 Zanu-PF's rigging practices in elections were seriously exposed during internal primary polls to choose candidates who will represent the party in the coming watershed general plebiscite. The party has initiated a plan to rescue some bigwigs who lost in primary elections by disqualifying winners in their constituencies and calling for re-runs in other parts of the country.
In other areas, losers in the primary elections who are close to President Emmerson Mnangagwa or senior party chefs were declared winners in the final result announcements at party headquarters.
Information Communication Technology (ICI) minister Jenfan Muswere bounced back after losing the Makoni West ticket to Moses Ruwona in Manicaland province under controversial circumstances. During a recent media tour organised by Potraz in the constituency, Muswere boasted of being a kingpin of violence against his opponents following skirmishes in the area after he hijacked Ruwona's campaign event and unleashed his supporters to cause chaos.
In an unprecedented move, Zanu-PF's politburo sat for the second time within a few days to deliberate on the just-ended party primary elections that saw several bigwigs and Mnangagwa's allies falling by the wayside.
The party has ordered re-runs in constituencies where rigging, intimidation and violence were alleged but the general feeling in Zanu-PF is that the move is meant to bring back into the fold Mnangagwa's allies who lost in the primary polls. Some of the constituencies to have re-runs include those where Mnangagwa's allies such as Justice Mayor Wadyajena and Justice Minister Ziyambi Ziyambi lost the primary polls.
Two re-runs were also ordered in Churu and Mbare constituencies in Harare where violence reportedly erupted during polling last week. Addressing journalists after the politburo meeting held early this week, Zanu-PF spokesperson Christopher Mutsvangwa said Muswere was now the winner in Makoni West. Muswere is a close ally of Mnangagwa and is a friend to Mnangagwa's sons.
In a shocking announcement, Mutsvangwa said the paper trail regarding Ruwona's transfer from Matabeleland North to Manicaland provinces was not clear.
"We tried to follow his paperwork, he (Ruwona) was from Matabeleland North and his credentials are not clear, the hierarchy was not in the picture of his paperwork and the system has flushed him out," Mutsvangwa said.
In Insiza North, a re-run has been ordered in what is seen as an attempt to save former Zimbabwe Electoral Commission commissioner Qhubani Moyo who lost primary elections to Farai Taruvinga. Another winning candidate, Robert Nyemudzo, from Chipinge South, was disqualified after being accused of running an illicit beer manufacturing factory in Chipinge.
Nyemudzo had defeated sitting legislator Enock Porusingazi who is a long-time ally of Mnangagwa. Porusingazi has now been declared the winner.
"Beyond the issue of violence, we have also been considering the issues of ethics and the behaviour of candidates, for instance in Chipinge South, Robert Nyemudzo owns one of the biggest factories which sells illicit beer and the issue of drugs is one of the issues we have always been discussing at the highest level and has been disqualified," he said.
In Tsholotsho, Zanu-PF politburo member Obert Mpofu is mired in a nepotism storm after ousting veteran politician Sibongile Nyoni, winner of the party primary election, in place of his losing niece, Alice Dube.
The controversial move has elicited angry protests from some Zanu-PF followers who have threatened to boycott voting in the harmonised elections due later this year.
According to results from the primaries, Nyoni, a Zpra veteran, triumphed by 3 468 against Dube's I 796. But according to the final list of candidates set to represent the ruling party in general elections this year, Dube's name is listed.
In Mutare South, Godfrey Harahwa was disqualified for allegedly tampering with ballot papers.
"We have evidence that ballot papers were tampered with and the tampering changed the results," said Mutsvangwa.
The incumbent, Jeffrey Ngome, a businessman based in South Africa, was allegedly personally invited by Mnangagwa to represent the party in the constituency in 2018.
An aspiring Zanu-PF member of Parliament for Tsholotsho South was disqualified from contesting in the party primary elections as he was said to be an army deserter. Judas Nkomo was set to challenge the incumbent, Musa Ncube, in the primary elections slated for Saturday.
According to a Zanu-PF Matabele-land North candidates list, Nkomo was blocked on an allegation that he deserted the army and was not in the local structures. Nkomo is a South African-based businessman. He recently sponsored a Heroes' Day sports tournament in Chefunye, Tsholotsho South, and had gained the support of locals. The event, according to state media, was "aimed at celebrating the immense contribution of the men and women that fought to liberate the country from colonial rule". Nkomo plans to make the tournament an annual event.
In another show of rigging within the ruling party, Zanu-PF Central Committee member Believe Gaule was blocked from contesting for the Tsholotsho North Member of Parliament over flimsy disciplinary issues.
The allegations are that Gaule was recorded telling a journalist to write a story claiming that Vice President Chiwenga's faction was losing ground in Matabeleland North. Gaule was set to go up against Sibangumuzi Sixtone Khumalo who is a minister of State in Chiwenga's office and the incumbent Tsholotsho North MP.
Veteran politician Sithembiso Nyoni who is the minister of Women's Affairs, Community, Small And Medium Enterprises Development, was unchallenged after four of her challengers were disqualified for various reasons which are deemed trumped up by the victims.
In the Midlands, The NewsHawks gathered that five of Mnangagwa's close allies were not subject to primary elections. These are Local Government minister July Moyo, who has since been listed as an unopposed can&date for Redcliff constituency; minister of State in the President's Office in Charge of Policy Implementation Jorum Gumbo, who will represent the party in Mberengwa unopposed as a senator and former State Security minister Owen "Mudhe Ncube, who is eyeing the Gokwe-Kana constituency.
Mnangagwa's other allies who will not be subjected to primary elections are former party youth leader Edmore Samambwa (Zhombe constituency) and Gokwe-Mapfungautsi MP Tatenda Karikoga. They were listed as unopposed in a list sent to the party's national commissariat by the provincial party leadership led by Senator Larry Mavima.
In Makoni South, Albert Nyakuedzwa is at the centre of vote rigging allegations against the incumbent Misheck Mataranyika. Mataranyika is reportedly Mnangagwa's top ally. Concerns were also raised in Mutare West constituency and Zanu-PF is yet to decide if there is need for a re-run.
Source - thenewshawks