News / National
Chief Dakamela launches housing and education foundations
09 Apr 2023 at 11:48hrs |
Views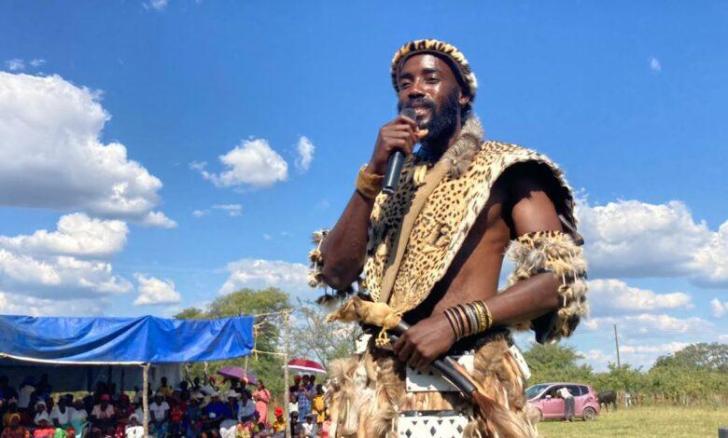 Chief Dakamela of Nkayi has launched a housing scheme and education foundations to assist less privileged members of his community.
The housing foundation will target mostly the elderly who do not have the means to build their own homes while the education foundation will identify learners who excel at school but cannot afford to study further.
The foundations were launched at the Chief Dakamela Awards Ceremony that was held at Dakamela Primary School, Nkayi, Saturday.
The event had a cultural theme which showcased the Ndebele culture and was attended by traditional leaders from Matabeleland North, Matabeleland South and Midlands provinces.
Various stakeholders from the community and villagers also attended.
Numerous community members were presented with honorary certificates and cash prizes, from those who excelled academically and on the track and field events, community volunteers, teachers who produce good results among several other individuals and organisations that contribute immensely to the development of the community.
Under the education foundation, the Chief has already identified two "A" level learners and a grade seven learner.
Addressing people at the launch, Chief Dakamela said development in the area is everyone's responsibility and he urged everyone to partake in the project.
"Through the Dakamela Education Foundation, we have picked some children already. Two from "A" level, one with 18 points and another with 16. We also have a grade seven who did well. We hope to assist them in next level of school. We don't have funds on hand but we are hopeful that all will go well. We have pledged to pay fees for the one who passed grade seven, from form one to form four. If she excels we will take her through university too," Chief Dakamela said.
"Under the Housing Scheme Foundation, we have built a house for an elderly woman, Gladys Ncube. While building the house, someone contributed a bed for her. I'm challenging NGOs and our national development strategy teams and everyone else to help by pledging towards this noble cause. We have identified four more community members who will benefit from this project this year."
Chief Dakamela explained that to realise this dream, there is a project called "Isiphala seNkosi" (Chief's Granary) under which community members contribute in various ways and the funds accumulated from there go towards community development projects.
"We have "Isiphala seNkosi" which has enabled us to buy a lorry and a smaller car. Both vehicles serve the community at a fee. The money realised from this is used to directly benefit the community," he said.
"Today we also take this opportunity to launch "Isibaya seNkosi sako Dakamela" (Chief's Kraal). We have 12 beasts so far and we encourage people to work hard towards this project. As your Chief I won't be able to realise this dream alone but together we can make it happen. Someone has already pledged US$500. Those who wish to assist please send through your contributions to assist this project."
Guest of Honor, Chief Mtshane Khumalo commended Chief Dakamela for the work he is doing and the good relations he has created with his people.
"What I noticed is that Chief Dakamela works well with all stakeholders and his people. The program he is doing is supposed to be there countrywide but not everyone has it. Of all the places that I have been to I have never seen anyone who has done the job as amicably as it has been done here," Chief Khumalo said.
"I am happy that you have worked so hard and well with your community. You are doing well as far as development is concerned. May you please continue working hard for your community and working well with your people and I wish you all the best."
A representative from the community said they were elated with the amount of development that the Chief had done.
"It wasn't easy to get to this day. On behalf of the villagers of Dakamela, we are amazed by the Chief's dream. He dreamt a huge dream. He told us about the lorry. He also dreamt of the smaller car which is being used to ferry people in times of need. There have been two grinding mills as well. He made sure that this work would not involve politics. We are grateful for all that we have achieved through the Chief's dream and your support," he said.
Source - cite.org.zw