News / National
Zhezhingtonz unstoppable
25 Apr 2023 at 06:32hrs |
Views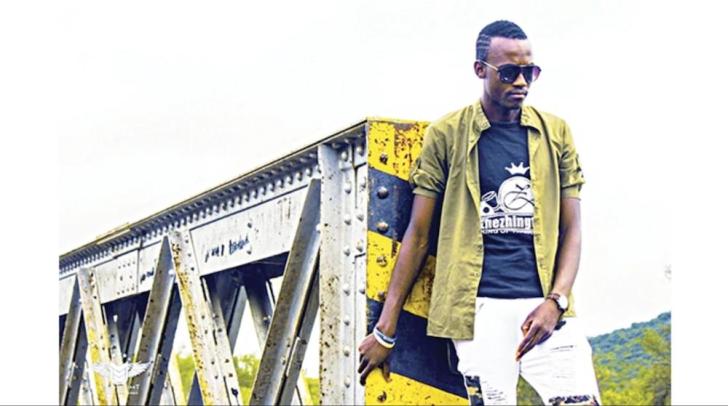 THE heavens are surely smiling down upon Gwanda-based musician Zhezhingtonz as he landed a collaboration with South African artiste Dr Malinga. Also, he recently appeared on South African Broadcasting Corporation (SABC) musical station, Channel Africa for an interview.
The Via Orlando hit-maker was in the country on Independence Day where he gave a sublime performance to the people of Gwanda and nearby areas at Phelandaba Stadium.
Before jetting off to his native land, Dr Malinga went for a studio session at X Studios with Zhezhingtonz for a remix of one of Zhezhingtonz' songs.
Zhezhingtonz, a kwaito/house musician said the collaboration was a success with fine-tuning of the track underway.
"After hearing my song Impendulo, Dr Malinga asked that we do a remix. We travelled and recorded it in Bulawayo after our performance in Gwanda on April 18. The remix was recorded by DJ Drumz and he's busy working on it. I've faith that it's going to be a hit," he said.
Speaking on his experience at Channel Africa, the Raah chanter said it was a learning curve in his blooming career.
"The interview came after I was invited by a company called Clean Visual from South Africa for some shows. We did a track that was sponsored by the organisers called My Love. It was produced by Lance Hebron in South Africa.
"As a way of advertising the show, we managed to land the interview. Being at Channel Africa was one of the greatest things in my career. It made me realise that people out there appreciate us more than we value our art," said Zhezhingtonz.
He said it is high time that local artistes break barriers and target the regional and international stages.
"People at Channel Africa were so impressed with my work, my roots coming from a small town in Gwanda. The interview showed me that we should not limit ourselves. As local artistes, we need to have a mindset of being known, not only in our homeland but in almost each and every country."
Source - The Chronicle