News / National
Sikhala violence trial kicks off
25 Apr 2023 at 06:36hrs |
Views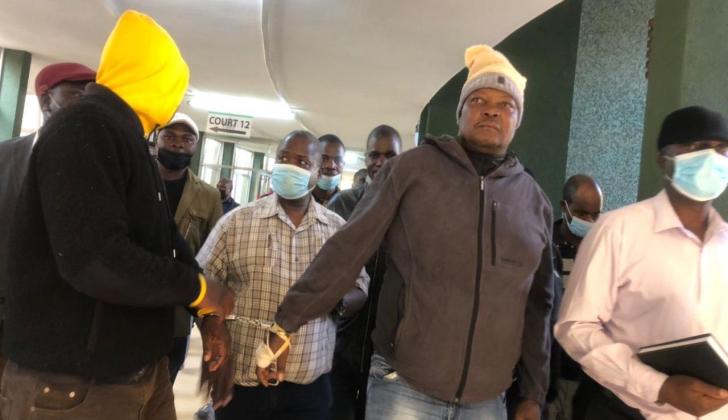 OPPOSITION legislators Job Sikhala (Zengeza West) and Godfrey Sithole (Chitungwiza North) yesterday appeared before Harare magistrate Tafadzwa Miti for trial on charges of inciting violence.
Sikhala had initially refused to speak in court after Miti refused to further postpone the case after his lawyers failed to attend court.
He was represented by Jeremiah Bamu, who told the court that Sikhala and Sithole deserved more time and facilities to prepare for the trial.
"A judge is not just an umpire. He is not merely a figurehead. He (/she) must see that justice is done and I submit that your role is to see that justice is done and that can only happen if the accused is given the facility to prepare," Bamu argued.
"I am aware that an outline of the defence is required and it must be done after an accused has pleaded guilty or not as this means that the defence outline had already been placed before the court.
"When the court made its inquiry and entered a not guilty plea, the court ought then to incorporate the defence outline because it was already part of the record and had been given in advance," Bamu.
He said justice could not be delivered when a defence outline tendered in advance is ignored simply because it is in contempt of the court.
"The court is obliged to safeguard human rights as the right to a fair trial is enshrined in the Constitution. A fair trial cannot happen if the accused person is muzzled and denied an opportunity to file his defence. In seeking to read the defence outline, we are seeking to instil upon inherent powers.
"For us to have a fair trial, it only makes sense to involve its inherent powers and admit the defence outline that was tendered in November 2022.
"The State will not suffer any prejudice because the defence outline was tendered before the start of the trial.
There is no reason to prejudice the accused by refusing to accept such a request. It cannot be said to be a recent fabrication because it has been on record for months now.
"The accused person complied with all statutory requirements as he was required to notify of his exception and did so. That means both the exception and defence outline are properly before the court," Bamu said.
He said he was advised by his clients that a clear application for postponement had been made.
"In the event that this court intended to proceed, it was obliged to give the first accused our counsel, but that did not take place as rights were not explained," Bamu added. The prosecution submitted to the court that it needed to respond to the defence's submission and asked for the postponement of the trial to April 26.
The opposition legislators are being accused of inciting violence at the funeral wake of slain party member Moreblessing Ali in Nyatsime in May last year.
Source - newsday