News / National
Bulawayo Business Network team meets Obert Mpofu
28 Sep 2023 at 12:00hrs |
Views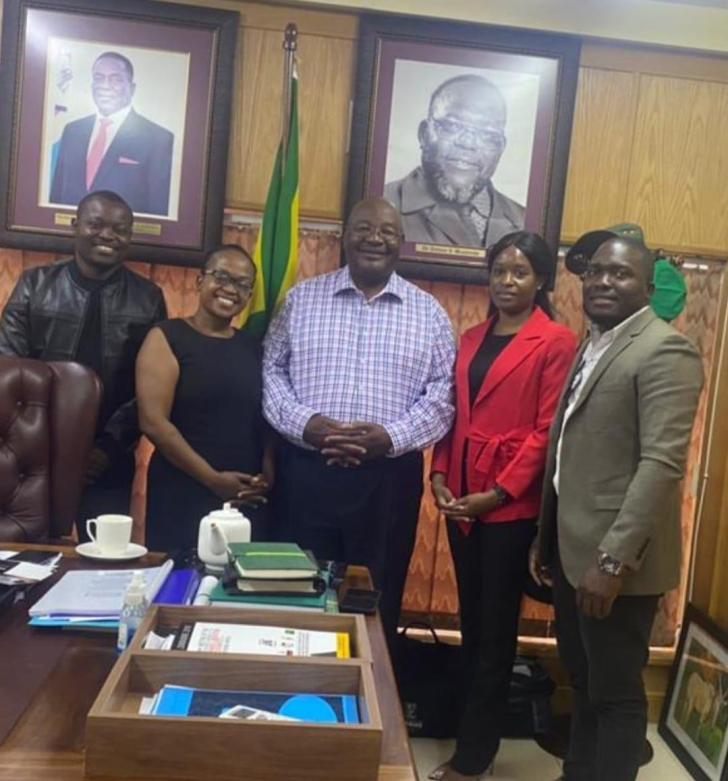 The Bulawayo Business Network is actively engaged in its lobbying efforts to ensure that businesses in Matebeleland receive the support and representation they need for growth.
Yesterday, a delegation from the Bulawayo Business Network, led by Sizwakele Ndlovu, held a meeting with Dr. Obert Mpofu at his Harare office.
Dr. Obert Mpofu recognized the challenges faced by businesses in Matebeleland and committed to maintaining an open-door policy, actively listening to the concerns of the people, and ensuring that these concerns are effectively communicated to government officials for prompt action. Dr. Mpofu emphasized that ZANU PF, under the leadership of President Mnangagwa, is a party dedicated to taking decisive actions and fostering progress, as evidenced by numerous projects such as the Gwayi-Shangani Dam and new power generation units at Hwange, among others.
Dr. Mpofu encouraged the Bulawayo Business Network to remain focused and to develop projects and programs that complement the government's efforts in building an upper-middle-income economy. He underscored that "a nation is built by its inhabitants."
Speaking on behalf of the Bulawayo Business Network, Sizwakele Ndlovu remarked, "This meeting is one of the many lobbying efforts we have planned as we seek to engage all stakeholders in securing fresh capital and new opportunities for businesses in Matebeleland. The region boasts abundant natural resources and a young, energetic, and creative population that deserves investment."
Ndlovu also disclosed that "In furtherance of our objectives, the Bulawayo Business Network will be actively participating in a Stakeholder Validation Workshop for the Draft Zimbabwe National Industrial Development Policy (2024-2030), organized by the Ministry of Industry and Commerce with support from the UN Economic Commission for Africa."
In addition, the Bulawayo Business Network has initiated a program, in partnership with Uniglobe Accountants and business consultants, to assist entrepreneurs from Matebeleland in registering their businesses.
The Bulawayo Business Network is committed to ensuring that businesses in Matebeleland have the opportunity to prosper and contribute meaningfully to the development of Zimbabwe. Ndlovu concluded by saying, "We have several exciting initiatives that we will be announcing and implementing soon."