News / National
'I have no time for Tsvangirai,' says General Chiwenga
05 May 2013 at 05:15hrs |
Views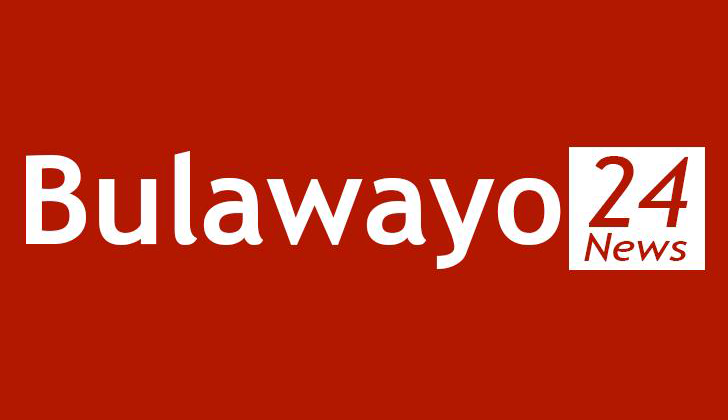 The Commander of the Zimbabwe Defence Forces, General Constantine Chiwenga, has described MDC-T leader Mr Morgan Tsvangirai as a "psychiatric patient who seems to be suffering from hallucinations".
Dismissing claims that he recently met officials from the Western-funded party, Gen Chiwenga said he had no time to waste meeting "sellouts" as he is always busy strategising on how to safeguard the country's interests and values.
He said the defence forces will not respect or entertain people who do not value the ideals of the liberation struggle.
Speaking for the first time since the publication of a media report that claimed that the MDC-T had met with service chiefs to discuss "their future after elections", the ZDF Commander equated the party's leader, Mr Morgan Tsvangirai, to a psychiatric patient.
In a no-holds-barred interview soon after a service held to honour his late brother, Wilfred, here yesterday, General Chiwenga said he will never have time to meet with Mr Tsvangirai or any member of the MDC-T.
"We have no time to meet sellouts, mapuruvheya," he said.
"Clearly Tsvangirai is a psychiatric patient who needs a competent psychiatrist. There is nothing like that, we never met Tsvangirai, Giles Mutsekwa or anyone from the MDC-T. Why would we do that? We have no time for sellouts."
General Chiwenga warned Mr Tsvangirai and the MDC-T against seeking to score political points by spreading "such nonsense because it will never help anyone."
"It's a figment of his imagination that he met us. I think he was dreaming and that dream should remain a dream and never be reality because we have better things to do than to meet with sellouts.
"It's just not possible for me to entertain the MDC-T leader, we are different. Just like oil and water, we cannot mix. As the defence forces we will not respect or entertain people who do not value the ideals of the liberation struggle.
"Meeting such people will be a mockery to the thousands of people who sacrificed their lives fighting for the country's independence. Who the hell does Tsvangirai think he is? No one can make us turn our back on the ideals of the liberation struggle."
A fired up General Chiwenga reiterated that anyone who doesn't respect the ideals of the liberation struggle will not be allowed to rule the country by the people of Zimbabwe.
"Thousands of people died for this country and you cannot change that nor wish it away. This country was liberated courtesy of a protracted struggle, some of us we carry severe scars from that struggle and its unimaginable of us to spit on that struggle through meeting sell outs.
"Its either you say yes or no, I do not have time to talk to Tsvangirai who seems to be suffering from hallucinations. I and fellow ZDF generals are not missionaries and will never meet with Tsvangirai," he said.
In a speech read on his behalf at the memorial service by Zimbabwe Republic Police Commissioner General, Cde Augustine Chihuri, the Minister of Defence Cde Emmerson Mnangagwa described the late Wilfred as a beloved, astute, principled and dedicated cadre.
"As we take stock of Wilfred's relatively short but illustrious life, I implore you to draw inspiration and guidance from the footprints he left," he said.
A fortnight ago a local weekly reported that Mr Tsvangirai had begun formal post-election discussions with security commanders through Mr Mutsekwa, who is the MDC-T defence and security secretary and a former Major in the Rhodesian Defence Forces.
The newspaper claimed Mr Mutsekwa met Zimbabwe Defence Forces Commander General Chiwenga; Police Commissioner-General Chihuri; Zimbabwe National Army Chief of Staff (general staff) Major-General Martin Chedondo and Chief of Staff and Quartermaster Major-General Douglas Nyikayaramba.
However, the country's security commanders have strongly dismissed reports that they have engaged Prime Minister Morgan Tsvangirai to secure their positions after the forthcoming harmonised elections.
Last week Cde Chihuri said service chiefs will neither meet nor engage Mr Tsvangirai on the so-called security sector reforms and warned those peddling false information that they will meet over the issue run the risk of being arrested.
"Some of us have no business talking to individuals of no substance whose sole purpose and agenda is to create confusion within the rank and file of the defence and security forces.
"We are too busy to engage confused malcontents who do not know their identity and have a propensity to destroy what others, dead and alive, fought for.
"They must stop abusing the freedom and democracy that so many Zimbabweans died for. I advise journalists to stop being used in this regard," Cde Chihuri told delegates gathered at the official opening of the Commissioner-General of Police's sports gala in Harare.
Source - sundaymail