News / National
Mujuru's camp practically finished
14 Nov 2014 at 22:43hrs |
Views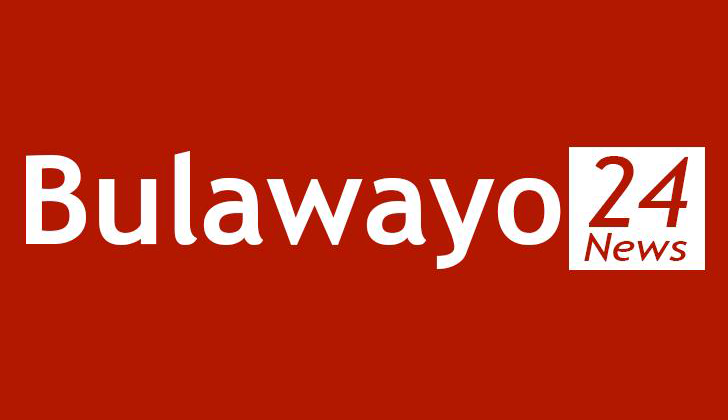 PRESIDENT Robert Mugabe yesterday furiously came out guns blazing to purge senior party officials aligned to Vice-President Joice Mujuru as he led from the front to crush what he claims to be a plot to oust him, laying the ground for the removal of his deputy in just over a fortnight at the party's elective congress.
Yesterday's dramatic events in the politburo signalled Mujuru is practically finished and is only waiting for her fate to be sealed by congress after her bravest lieutenant in the succession battle, Rugare Gumbo, fell in the decisive politburo battle which turned the tide against Mujuru and her allies.
With Mugabe now clearly fighting on the side of the faction led by Justice minister Emmerson Mnangagwa and backed his wife, Grace, Mujuru's camp was ruthlessly shelled by rivals and senior officials were smoked during the fight.
Those who fell in the politburo encounter together with Gumbo - the fearless Zanu-PF spokesman suspended for five years over claims of a plot against Mugabe and a series of controversial remarks including demanding that Mugabe's succession must be resolved at congress - include provincial chairpersons Jason Machaya (Midlands), Andrew Langa (Matabeleland South), Callisto Gwanetsa (Masvingo) and Amos Midzi (Harare) who were removed through controversial votes of no confidence supported by contrived mob rule demonstrations. Manicaland provincial chairperson John Mvundura received a written reprimand.
Insiders said the motion to suspend Gumbo was moved by Youth League deputy secretary Edson Chakanyuka and seconded by Cleveria Chizema.
They said the motion was moved after Mugabe went on a tirade attacking Gumbo, whom he accused of being the architect of the plot to remove him and internal upheavals. Saviour Kasukuwere and Obert Mpofu, they added, were among politburo members who joined the sustained attack.
War veterans leader Jabulani Sibanda - who fought tooth and nail in Mugabe's corner over the past couple of years - was expelled, while several votes of no confidence passed against party provincial leaders were upheld.
Sibanda recently refused to support Grace's nationwide campaigns against Mujuru during which she hysterically lashed out at her accusing the Vice-President of abuse of office, corruption and plotting to topple Mugabe, among a series of allegations. He described what is happening in Zanu-PF as a "bedroom coup", suggesting Mugabe and his wife were now running the party and government from their sleeping quarters at their Borrowdale mansion.
Taking matters into his own hands, Mugabe led the bloodbath with further suspensions of Chipinge South MP Enock Porusingazi for five years.
The politburo also upheld votes of no confidence on Masvingo Women's League boss Shylet Uyoyo, Masvingo youth leaders Oliver Huruva and Tongai Mangoma and a Mrs C Bhasikiti, also from Masvingo province.
On Harare Youth League provincial chair, Godwin Gomwe, whose case is pending with the national disciplinary committee, the politburo said they are still seized with the matter.
The suspensions came after Mnangagwa, who is party secretary for legal affairs, had presented a report on the national disciplinary committee findings.
The announcements were made by the Zanu-PF chairperson, Simon Khaya Moyo, who has with immediate effect assumed the role of party spokesperson.
Khaya Moyo confirmed to journalists the suspensions and removals.
"The politburo met and deliberated on the state of the party, preparations for the congress as well as growing indiscipline in the party," Khaya Moyo said.
Although he refused to give details, he confirmed the politburo also discussed congress preparations with each of the 10 provinces giving preliminary reports on their arrangements pending final reports next week.
A resigned and emotional Gumbo told the Zimbabwe Independent last night after the meeting that: "It is fine. I will watch from the terraces."
Insiders said Gumbo's suspension virtually marked the end of resistance by the Mujuru faction which has been fighting for political survival since Grace unleashed a tsunami on the political terrain, sending shockwaves through the party and the country. Grace's behaviour, fuelled by personal and family interests, suggested she is now jointly running the party and government with Mugabe in the background, given her husband's old age and health complications.
Yesterday's events were reminiscent of the 2004 pre-congress episode in which Mugabe purged Mnangagwa's allies, including suspending six provincial chairpersons and, ironically, Sibanda in a bid to impose Mujuru as vice-president through a constitutional coup under the guise of gender equity.
Mnangagwa and his allies were accused of plotting a "palace coup" against Mugabe.
The 2004 episode was used to endorse Mujuru's imposition, with Mugabe asking the delegates if they wanted her to end there as he suggested he wanted her to succeed him.
However, things dramatically changed in August after it appeared Mujuru was his shoo-in successor following her victories in last November's provincial elections which left her in control of nine out of 10 provinces.
To show how things have changed, Mugabe yesterday viciously attacked Mujuru and her allies, including Gumbo, Nicholas Goche, Dzikamai Mavhaire and Kudakwashe Bhasikiti whom he accused of plotting to oust him.
A politburo insider said: "Mugabe accused Gumbo of plotting against him. He also viciously attacked Mujuru, Goche, Bhasikiti, Mvundura, Porusingazi, Gwanetsa and Mavhaire.
"The attacks were so vicious that everyone was taken aback. I have never seen Mugabe furious like that. Gumbo was attacked as we were discussing the demonstrations in provinces when he pointed out that there was need to be united and to rebuild the party's image."
Another politburo member added: "Just as Gumbo finished speaking, Mugabe lunged on him, accusing him of being the mastermind behind the plot. Mugabe told him that he was the worst culprit. Gumbo tried to defend himself, but ended up keeping quiet as Mugabe charged furiously."
The current purges of provincial chairpersons are following the script Grace had pronounced. While addressing a rally in Gweru on October 6, she set the tone for the removal of the chairpersons whom she described as "inept".
The provincial executive councils and provincial co-ordinating committees (PCCs) have been under pressure from hired protestors, many of whom were not from the provinces concerned, to pass votes of no confidence on their chairpersons.
The constitutions and procedures were largely ignored as happened in 2004.
The Women's League chairpersons from at least six provinces resisting their outgoing boss Oppah Muchinguri's orders to nominate her for vice-president are now being targeted. Manicaland Women's League chairperson Joyline Porusingazi and her deputy Loveness Mutezo were booted out yesterday after a vote of no confidence was passed by her executive.
Mashonaland West Women's League chairperson Constance Shamu, wife to party national political commissar Webster Shamu, received a vote of no confidence this week, but the issue was not discussed in the politburo.
Also targeted for purging are Aquilina Katsande (Mashonaland East Women's League chair), Dorothy Mashonganyika (Mashonaland Central) and Alice Dube (Matabeleland South).
However, a caucus meeting of female legislators aligned to Mnangagwa held in Victoria Falls on the sidelines of the pre-budget conference for MPs, reportedly chaired by the national Women's League secretary for finance Sarah Mahoka, decided on president of the Senate Edna Madzongwe to take up the vice-president post.
Another clique in the Mnangagwa/Grace faction wants Mnangagwa to be vice-president. Grace seems to be aiming to replace Mugabe as she has all but now succeeded in getting Mujuru out - come congress.
Source - theindependent