News / National
Charismatic Bishop dies
16 May 2015 at 14:16hrs |
Views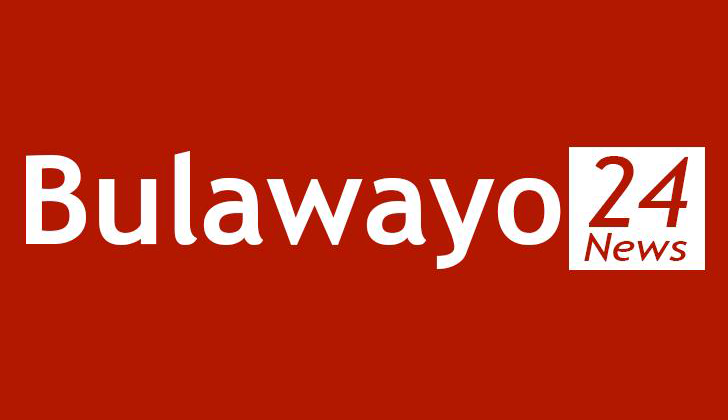 The towering clergy, who was blessed with a booming voice and infectious laughter that came into being on January 27, 1927 fell silent on May 1, 2015.
He took eternal rest at the ripe age of 88.
His body was interred at his rural homestead in Makombe Village, under Chief Tandi in Makoni District.
Thousands of congregants, politicians, businesspeople, church leaders, Makoni dynasty members and government officials attended the famous clergy's funeral.
Rev Makoni married in 1953 and is survived by his wife Constance Agnes Mawondo and 11 children - Emilia, Dr Julius Makoni, Morris, Tendai, Dominic, Dr Nathaniel Makoni, Denis, Dr Steven Makoni, Dr Paul Makoni, Dr Farai Makoni and Tafadzwa - 23 grandchildren and six great grand children.
Rev Makoni did his primary and secondary education at St Augustine's Penhalonga (Tsambe) after which he trained as a teacher and taught at various schools including Holy Family Nyatsanza and St James Zongoro.
He received and heeded his spiritual calling while working at Holy Family and trained for priesthood at St Peter's Theological College, Rosetenville, South Africa in 1958.
In 1960, Rev Makoni was ordained Deacon as St Mary's and All Saints Cathedral in Harare. He was posted to St Michael's Church, in Mbare, Harare and was transferred after six months to St Paul's Church, Highfield where he served in the capacity of a Rector up to 1964.
In 1965, Rev Makoni was appointed as priest-in-charge of St Alban's Mission, Glendale.
In 1971, he furthered his education by undergoing training and worked at Radley College, Abingdon and Selly Oak in Birmingham, United Kingdom.
In 1973, the towering clergy was appointed priest-in-charge at Holy Name Mission, Rusape. He served in that capacity for five years and was transferred to St Bartholomew, Rusape as a Rector from 1979 to 1980.
Rev Makoni went on to serve at various stations in different parts of Zimbabwe as well as in various committees for the World Council of Churches and the Zimbabwe Council of Churches after independence.
In 1981 he was appointed the Arch-Deacon of eastern Highlands and later as Vicar General of Manicaland before appointment as its first and pioneer Bishop. Rev Makoni was also given the responsibility to establish the Anglican Diocese of Manicaland and Masvingo provinces. Rev Makoni continued to serve as the Vicar General under Bishops Masuku and Bakare and was thereafter appointed Vicar General Emeritus within the Anglican Church.
His sixth son Dr Nathaniel Makoni described him as a "very strong, brave, hardworking, focused and futuristic father.
He worked so hard to raise money to send the 11 of us to school. Five of us have doctorates. He always told us that education was the best empowerment he could give us. We are not mourning, but rather celebrating the legacy he has left.
"He was not only a father figure to his family, but the entire Makoni dynasty, to community and was always exemplary as a Man of God.
He worked so hard to spread the gospel and convert many lost souls to Christ in Mashonaland, Manicaland and Masvingo provinces," said Dr Makoni.
Born one of fourteen siblings from the loins of one Taguta Samuel and to a mother, one Emelia, nee Ruziva of bonga totem, he was the sixth eldest offspring and fourth eldest out of nine sons, as follows: Lilian (Mrs Gwatidzo), James Tirivanhu, Levi Kaboko, Victoria (Mrs Muzowaka) Dennis Gutsu, Alban Natha niel, Mordecai (Mrs Munatsi), Mark, Daniel, Samson Nyauta, Moses and Edgar.
Up to the time of his passing, Reverend Makoni was the eldest surviving father-figure within both the immediate family of Taguta and the umbrella family of Kamba. With his passing, the sole surviving sibling is now Mark. The selfless nature of the late Alban saw him and his younger brother Mark appoint Donald Sarudzai, son of their eldest brother, Tirivanhu James, to the office of Ishe Kamba as well as support him for the office of Mambo Makoni.
"The late Vicar-General is of royal descent as embodied in an ancestry of Taguta, Kamba, Nyakurukwa, Ruredzo, Chikumbirike, Chimbo, Chiendambuya and lastly Muswere from whom the name Makoni is derived.
"He is distinguishable as a towering figure within the Makoni dynasty. His inspiration and calling is traced to his father Taguta Samuel, who was one of the earliest catechists within the Anglican Church. His eldest brother Tirivanhu James served as church warden at St Faith's Mision, Rusape. Not surprisingly, his younger brother Mark, who is now the father-figure, is a retired Anglican priest," said Ishe Donald Kamba Makoni.
"A man given to forthright thinking and candid expression of thought, his departure represents a palpable void, hard of navigation. From Chichiri Hills in Tanzania to Nharira Hills in Mawungwe in the late sixteenth century marks the footprints of the Makoni tribe as we celebrate the eclipse of the sun in Alban the Great. Ewo Nyati, ewo Dzimbahwe,ewo mukundadzviti, ewo mukono, ewo unendoro
Kamba Chinamakwati, ewo chirombowe, ewo mhukahuru, kuchekerwa ganda hatirambi, rangarirai vasara, taurirai vari mberi, tisumirei weMatotwe fambai zvakanaka, buka," said Ishe Kamba.
Source - manicapost