Search / Dingicash
Bulawayo, dubbed as the cultural hub of the country, has once again hit the film industry. There is no doubt that Bulawayo has got talent.'...
Published: 23 Aug 2018 at 10:44hrs | 3238 | by Bulawayo Bulletin
Bulawayo's hip-hop sensation, Dingi Cash, has partnered with Stunner on a promising hip hop single. Mncedisi Nyathi (MN) met up with Dingi Cash (DC) and discussed about this bombshell collaboration. ...
Published: 21 Sep 2015 at 21:33hrs | 3098 | by Mncedisi Nyathi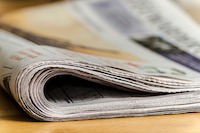 KWAITO artiste Munyaradzi Madyanadzo better known as Dingi Cash has released a music video to promote his album which was released last August.The video, taken from his album Zenzenjani is set...
Published: 26 Nov 2012 at 04:37hrs | | by Entertainment Reporter
Load More Stories