Sports / Local
9 man Chapungu hold Bosso
02 Feb 2015 at 08:19hrs |
Views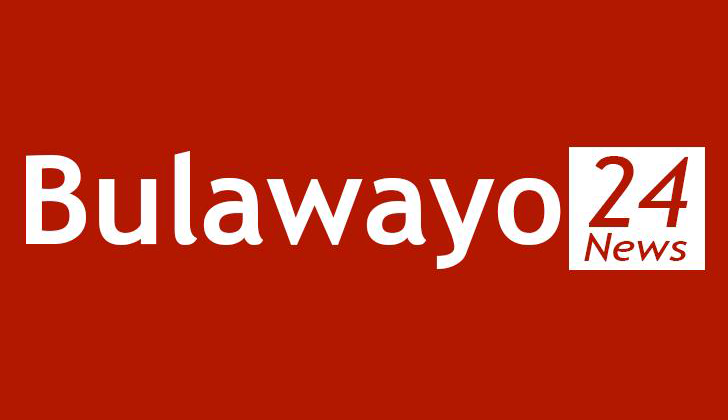 Highlanders 1-1 Chapungu
HIGHLANDERS FC pre-season preparations are still work in progress but it will be misleading to suggest that this team can be favourites following their draw with Chapungu yesterday.
Highlanders struggled to match Chapungu's physical approach to the game as the airforce side were hard on Bosso and never gave their opponents room to manoeuvre.
Chapungu ended the game with nine players with Smart Muchabaya getting a straight red card in the 25th minute for a nasty challenge on Arnold Ndiweni while Hillary Mugoniwa got a second yellow card for time wasting in the 90th minute.
The visitors' first attempt at goal came in the 29th minute when Gift Phiri dispossessed Edmore Muzanenhamo and let off a shot from an acute angle that was punched for a corner by Highlanders goalkeeper Ariel Sibanda.
The resultant corner led to Chapungu's goal with former Hwange and Caps United striker Tongai Magwendere sliding home a corner by Mugoniwa.
Bosso pushed their players upfront in search of an equaliser with Julius Daudi enjoying himself on the left side, sending in brilliant crosses that found no takers.
Five minutes before halftime Highlanders had an opportunity to equalise from the penalty spot after Magwendere had handled a Daudi freekick in the box but new signing Thomas Chideu failed to beat Chapungu's goalie Roy Mazingi.
Chideu had another opportunity to make amends for his miss before the breather when he broke an offside trap but Mazingi came off his line to narrow the angle and tipped to safety the striker's chip.
Highlanders' coach Bongani Mafu then made two technical changes in the 68th minute bringing Tendai Ngulube and Douglas Sibanda for Edmore Muzanenhamo and Felix Chindungwe, a move that brought stability in their midfield as Simon Munawa was pushed upfront with Ngulube anchored.
The Bulawayo giants then got their equaliser in the 72nd minute through Ozias Zibande who pushed the ball past Mazingi who had made two brilliant saves before the ball fell on the feet of the Highlanders striker.
Mazingi had denied Bruce Kangwa and Chideu when they hit ferocious shots within the box.
Chapungu's coach John Nyikadzino was livid with his players' lack of discipline but defended their physical approach to the game.
"We're soldiers and as such we strive on our fitness. I'm happy with how we imposed ourselves but I'm disappointed with the lack of discipline by my players. Surely getting two red cards isn't good in terms of discipline and I'm going to work on that," said Nyikadzino.
"The new guys also did well and I'm sure by the time we start our games we'll be ready."
The new players that Nyikadzino has recruited are the Shabanie Mine duo of Muchabaya and Marvelous Dikinya, Moenda Muchingami from Chrome Stars, Magwendere, Tendai "Kid" Mukambi (Chicken Inn), Nhlanhla Ncube and Simon Njeleza who was at Black Boots last season.
Mafu was satisfied with the match outcome.
"What we're having is work in progress and looking at it I think we've a positive future. We played well against a seasoned side who were hard on us but we've to cope with that and learn to outplay our opponents with a passing game," said Mafu.
Only Sibanda, Chindungwe, Kangwa and Munawa who started, were from last season's squad.
Teams
Highlanders: Ariel Sibanda, Marshal Machazane, Julius Daudi, Lindelani Ncube, Felix Chindungwe (Douglas Sibanda, 68th minute), Simon Munawa, Edmore Muzanenhamo (Tendai Ngulube, 68th minute), Arnold Ndiweni (Knox Mutizwa, 39th minute), Bruce Kangwa (Godknows Makaruse, 80th minute), Thomas Chideu (Ashton Mhlanga, 80th minute), Mlungisi Ncube (Ozias Zibande, 46th minute)
Chapungu: Roy Mazingi, Smart Muchabaya, Hillary Mugoniwa, Moenda Muchingami, Blessing Zabula, Marvelous Dhikinya (Abton Chekai, 74th minute), Lawrence Mapuya (Ranganai Sibanda, 89th minute), Gift Phiri (Nhlanhla Ncube, 61st minute), Rodwell Mhlanga (Maxwell Mavhuto, 74th minute), Tongai Magwendere (Simon Njeleza, 68th minute), Tendai Mukambi (William Ngonya, 43rd minute)
Source - chronicle