Sports / Rugby
Takudzwa Ngwenya, in Barbarians XI squad
31 May 2013 at 03:52hrs |
Views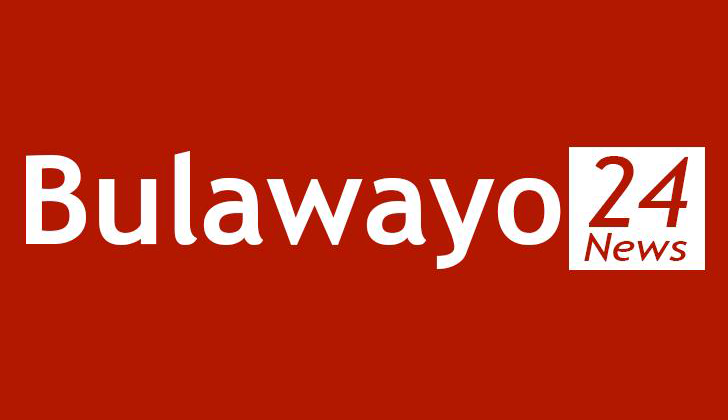 ZIMBABWE-BORN American Eagles winger, Takudzwa Ngwenya, has been named in the starting line-up of the Barbarians rugby side set to take on the British Lions in Hong Kong tomorrow.

The Barbarians are a prestigious invitational rugby side who pick players, especially for exciting running rugby, and Ngwenya has become the first Zimbabwe-born rugby player to wear the famous black-and-white hooped shirt.

Currently playing for for the United States national rugby union team and French powerhouse Biarritz Rugby Club, Ngwenya made his mark in the 2007 Rugby World Cup with a superb try against South Africa - where he left Brian Habana for dead - and Samoa. The winger is not the only American in the side as Samu Manoa was also named in the prestigious rugby side.

Only one American rugby player, the great eighth-man Dan Lylehis, has played for the Barbas.

Ngwenya's achievement has been greeted by Zimbabweans as a sign of how good Zimbabwe rugby can be if sport is taken more seriously in this country. Some of the players that were produced by Zimbabwe, only to adopt foreign citizenship at a later stage, include props Tendai "The Beast" Mtawarira, Brian Mujati together with Gordon Pangeti.

Scotland Number 8 David Denton and Australia's midfielder, David Pocock, are some of the players who have Zimbabwean roots.

However, some of the players have started coming back home, with the 2015 World Cup in England in sight.

The Golden Lions twin brothers Guy and Ross Cronje were named in the enlarged Sables training and selection squad having expressed willingness to play for Zimbabwe in the build-up to the World Cup.

Born in 1989, the twins have grand parents who were born in this country and it's through that family tree that they qualify to play for Zimbabwe. Their father Warner also played for the Zimbabwe B just before relocating to South Africa.

The twins feel that they have something to contribute to Zimbabwe, together with Scotland-based Andrew Rose who returned to try his luck for the Sables.

France-based Cheetahs forward Garth Ziegler - who is yet to earn a Sables cap - is also one of the foreign-based players who have been listed together with the likes of Scotland-based Denford Mutamangira.

Others include Manasah Sita, Gerald Sibanda, Tatenda Karuru and Tapiwa Tsomondo.

Tomorrow will mark the second round of the Sables trials at Old Hararians and it is after the Probables versus Possibles game that the final training side is expected to be named ahead of their tour to South Africa.

But most of the foreign-based players are not expected to feature during these trial games and are, however, expected to prove their worth when Zimbabwe prepare for the defence of their title as Africa Cup holders.

The Sables will open their season with a tour of South Africa next month, where they will play the Pumas, Valke and Limpopo Blue Bulls on June 8, 12 and 15.

Expanded Sables training squad
Chilliboy Nhepera, Tatenda Murwira, Tatenda Gwesu, Tinashe Bopoto, Takudzwa Bvunzawabaya, Rees Surtees, Zvikomborero Murangari, Antipas Kamukwindo, Costa Dinha, Tawanda Chowe, Jacques Leitao, Andrew Rose, Phil Machisa, Boyd Rous, Stephen Hunduza, Wes Mbanje, Michael Fox-Morris, Gavin Nyawata, Shane Makombe, Craig Elcombe, Takudzwa Mutataguta, Paul Kamwemba, Kilvan Magunje, Lloyd Machanjaira, Jafet Ndebele, Lucky Sithole, Tapiwa Mangezi, Fortune Chipendo, Lungile Tshuma, Jan Ferreira, Jakov Jakov, Jonathan Goosen, Scott Flowers, Samson Makuku, Tich Chitongo, Tichafara Makwanya, Daniel Hondo, Gardner Nechironga, Tangai Nemadire, Boxer Nyawata, Ryan Sprake, Kuda Chiwanza, Pieter Joubert, Kudakwashe Kambasha, Tafadzwa Bepura, Ashley Mabhena, Raymond Dzvairo, Farai Jijita, Sean Chigumbura, Shingi Mpofu, Lenience Tambwera, Nick Winwood, Denford Mutamangira, Takudzwa Mandiwanza, Brian Makamure, Garth Ziegler, Njabulo Ndlovu, Tapiwa Tsomondo, Tafadzwa Chitokwindo, Keith Murray, Tatenda Karuru, Sanele Sibanda, Simba Bwanya, Ross Cronje, Guy Cronje, Manasah Sita, Gerald Sibanda.

Barbarians Squad
Barbarians XV: Jared Payne (Ulster), Joe Rokocoko (Bayonne), Elliot Daly (London Wasps), Casey Laulala (Munster), Takudzwa Ngwenya (Biarritz), Nick Evans (Harlequins), Dimitri Yachvili (Biarritz), Sergio Parisse (Stade Francais), Sam Jones (London Wasps), Samu Manoa (Northampton), Dean Mumm (Exeter Chiefs), Marco Wentzel (London Wasps), Martin Castrogiovanni (Leicester), Schalk Brits (Saracens), Paul James (Bath). Replacements: Duncan Jones (Ospreys), Leonardo Ghiraldini (Treviso), Jim Hamilton (Gloucester), Imanol Harinordoquy (Biarritz), Andrea Lo Cicero (Racing Metro), Kahn Fotuali''i (Northampton), James Hook (Perpignan), Mike Tindall (Gloucester).


Source - theherald