Sports / Soccer
Dynamos register an emphatic win over Monomotapa
06 May 2013 at 03:28hrs |
Views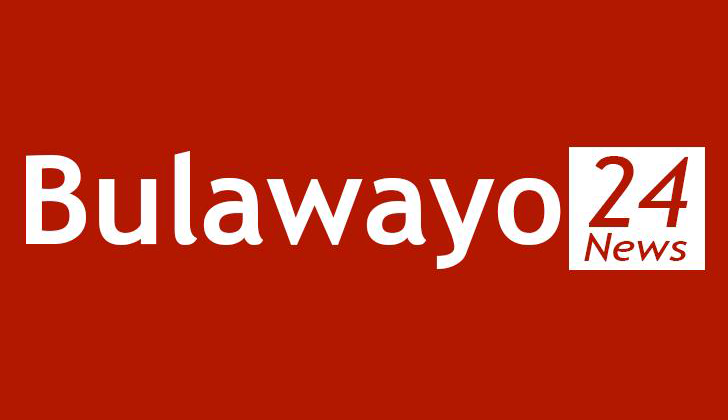 Monomotapa 0 - 3 Dynamos
IN-FORM striker Washington Pakamisa struck his second brace in as many league matches when Harare giants Dynamos registered an emphatic victory over Monomotapa in a Castle Lager Premiership soccer match at Rufaro yesterday.
Dynamos had been seemingly pushed into a corner after registering six draws from seven matches but the league champions were ruthless in the first half when they dispatched Monoz with three well-taken goals by two-goal hero Pakamisa and Tawanda Muparati.
Following yesterday's result, Dynamos have moved into fifth position on the log and are now seriously stalking joint log leaders Highlanders and FC Platinum.
Vice-captain Muparati scored his first league goal of the season when he finished off a good move that saw Pakamisa initiating the raid as he sliced a pass to Thomas Magorimbo who in-turn fed Boban Ziruntusa who was making a run at the centre.
The Ugandan international controlled the ball when he charged forward before firing a low shot that Monoz goalkeeper Tapiwa Zvaita punched back into play and Muparati closed in from the left to drill the ball home in the sixth minute.
The early goal surely calmed the nerves of the Glamour Boys who had earlier on tried to beat Zvaita through long range efforts from leftback Ocean Mushure and Devon Chafa.
Defender Morris Kadzola, who was making his Premiership debut for Dynamos after a protracted wrangle over his clearance from Motor Action, proved to be a wise buy when he made a strong run on the right before delivering an intelligent pass for Pakamisa who had charged towards the box.
Pakamisa shook off defender Jimmy Tigere to connect the ball and hit the roof of the net for Dembare's second goal with a classy finish in the 10th minute.
Last week, Pakamisa scored all the two goals as DeMbare shared the spoils with FC Platinum and yesterday Murape Murape could have stretched the lead when he whipped in a fine cross that whistled past the goalmouth.
Dynamos kept on probing the suspect Monoz defence when Chafa, who was having a grip of the game as a defensive linkman, set up Muparati who was unmarked on the left.
Muparati surged forward and then curved open the Monomotapa defence with a good pass that found Ziruntusa but the Dynamos midfielder miscued the ball and allowed Monoz to recover.
Ronald Chitiyo, who was sometimes forced to draw back and search for the ball, nearly reduced the arrears for Monoz when he created a pocket of space in the box but his effort from an acute angle went wide with Dynamos goalminder George Chigova failing to close in. The Monomotapa defence was caught on holiday when Pakamisa latched on to a long ball pumped from a goalkick by Chigova to beat Zvaita on the half hour mark.
In the 34th minute, the former CAPS United striker could have completed a hat-trick when he exchanged passes with Thomas Magorimbo but found Zvaita alert while Monoz skipper Kuda Musharu should have punished the Dynamos defence when he was allowed to take a free header inside the box moments later.
Dynamos thought they had scored another goal in the 38th minute when Ziruntusa got to the end of a move by the lively Pakamisa but the assistant referee had his flag up for off-side.
Monomotapa coach Biggie Zuze made changes to his leaky defence at the break and the side began to enjoy the better of the exchanges in the second half.
Warriors midfielder Chitiyo was unlucky to play for a losing team as he kept the Dynamos rearguard busy especially when he made forays along Clive Boroma.
Dynamos coach Calisto Pasuwa pulled out Murape Murape, who had a poor game, as he gave rookie Abel Gwatidzo and Clive Kawinga their first runs in the league. Gwatidzo made a big impression as he could have scored on his debut when he made a forceful run but his effort lacked precision while Kawinga struggled with his fitness but managed to execute a few moves.
At the end of the match, Dynamos coach Pasuwa was clearly relieved by the win and hoped his troops will retain the form in their next match against Hwange in the build-up to the derby against CAPS United.
Teams
Monomotapa: T. Zvaita, J. Tigere, L. Sithole, O. Mwerahari, N. Melson, C. Rukanhi, C. Boroma (I. Wadi 69th minute), R. Chamalimba, R. Chitiyo, B. Zvikomborero(P. Tonho 46th minute), K. Musharu, I. Lawe, (M. Mungombe 87 minute).
Dynamos: G. Chigova, T. Magorimbo, M. Kadzola, O. Mushure, P. Jaure, G. Bello, C. Chafa, M. Murape (A. Gwatidzo 79), T. Muparati, B. Ziruntusa, W. Pakamisa (C. Kawinga 79).
Source - chronicle