Sports / Soccer
Dynamos vs How Mine and Caps United vs ZPC Kariba - live updates
23 Nov 2014 at 14:57hrs |
Views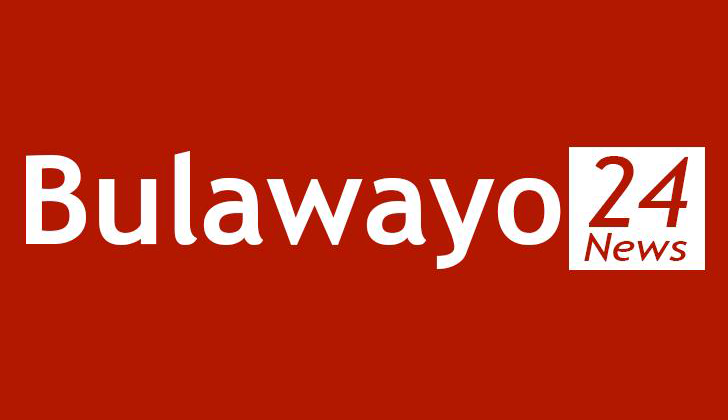 Dynamos 2 - 0 How Mine
Caps United 3 - 2 ZPC Kariba
Full-time
90' 3 Dauda blocked for corner
90' 2 Tafadzwa Dube what a save,
90' 3 minutes added time
90' Machapa did well and found Murape who poked it in
Dynamos 2 (Madamombe 14', Murape 89')
89' Goal Dembare Murape
89' Caps United parking the bus
88' Moyo free kick and its punched out
86' ZPC Kariba smells blood, attack after attack
86' Machapa in for Madamombe
84' Dembare's Madamombe booked for diving in the box
A single goal will give ZPC the championship
83' Caps United attack, off-side
82' Moses Makanje scores for ZPC Kariba
81' Mushure free kick cleared
80' Chikafa strikes, off target
Caps United corner, headed away
79' Caps United attacks, poor cross for a throw in
79' Mushure free kick and it misses the top corner
78' Measured build up from ZPC Kariba
77' Murape does well to get down to get his header on target but Donavan does well to thwart him with a fine save
76' Thindwa takes a crack at goal, saved by ZPC goalie
75' Chikafa unmarked in the box, tries to spin it, off target
75' Zirekwi stretchered off with an injury Moses Makanje yellow carded
75' Mukuruva collects a simple header
73' Chikafa attacks, good cross, what a miss for ZPC Kariba. Caps United counter attack, Hardlife Zirekwi injured
72' Pasuwa very animated on the bench. A Dynamos waste chances here
Tafadzwa Dube of Caps with an acrobatic save against a ZPC offensive.
Play temporarily stopped as a Caps fans taunts Dube for his saves. Fellow Caps supporters beating up the fan.
72' Another corner for ZPC Kariba
72' Chikafa in the box, Nyamiwa, strikes, ZPC get a corner. ZPC piling on pressure here. Two corner kicks well saved by Tafadzwa Dube and Caps defense.
ZPC's Artwell Nyamiwa misses a glaring chance after a great pass from Limited Chikafa.
71' Caps United fast break, with Thindwa, way off target
71' ZPC's Tafirenyika in the box, attempt blocked, save by Dube
70' Gerald Phiri for Caps United with a audacious attempt, wide
70' Madamombe free kick saved
67' Dynamos players have upped their game
67' ZPC Kariba's Dexter Phiri with the ferocious shot, Tafadzwa Dube punches it, header, spectacular save from dube
65' ZPC clears, weak shot from Chikafa, Tafadzwa Dube saves
64' Murape brought down inside box referee plays on
Corner Caps United
Caps United freekick by the corner flag. Headed away
***GOAL ALERT
Highlanders 2-0 Chapungu
Buffaloes 1-1 Hwange
60' How mine causing anxious moments as they attack
58' Chitiyo magic and Donavan makes an splendid save
53' ZPC Kariba just clears a Caps threat off the line. Could have been 4-1 here.
Caps United 3-1 ZPC
59' Muparati comes in for Mabvura
57' Murape attempt but its scrambled out
55' Mushure free kick Murape header but pushed for corner. Simba heads wide
54' Mupasiri goes out and Chitiyo comes in
52' Madamombe finds Mupasiri all alone in box and ahhhhh he slow and keeper saves
50' Dynamos underpressure here we defend a corner but Mukuruva does well
47' Free kick to Dynamos, Moyo takes it but keeper punches
Second half resumes
Dynamos 1 (Russell Madamombe 14')
How Mine 0
ZPC Kariba 1 (Limited Chikafa 16')
Caps United 3 (Tapiwa Khumbuyani 11', Honey
Chimutimunzeve 15' Ishmael Thindwa 45')
Highlanders 1 (King Nodolo)
Chapungu 0
FC Platinum 1 (Tarisai Rukanda)
Chiredzi 0
Buffaloes 0
Hwange 1
Harare City 1
Chicken Inn 0
Black Rhinos 0
Bantu Rovers 0
Triangle 1 (Ralph Kawondera 7')
Shabanie Mine 0
Goal Caps United
Thindwa Ishmael
Caps United 3 - 1 ZPC Kariba
Dynamos 1 (Madamombe 14') - 0 How Mine
45' Dynamos defend corner
1minute added on
43' Mupasiri and Mabvura can't communicate well and chance wasted
39' not much to talk of now
36' Mukuruva come out of his goal area Nguwodzawo makes a touch beat Mukuruva and Ndlovu does well to clear from the line.
Match stopped as both Nguwodzawo and Mukuruva down
33' Disjointed play by Dynamos now
30' Mabvura cross is cut out there but Mupasiri misplaced his header point blank sake by tatenda as How mine threaten
28' How mine attack and a fine save by Mukuruva to concede a corner
26' Mupasiri shot from acute angle is saved
23' Simba connects a makopa Free kick but pushed for corner, but Murape heads the corner wide
20' How mine pinning Dembare in its own half so far as Kepekepe bhora is being sung here
GOAL ZPC
Chikafa
CAPS 2
ZPC 1
GOAL CAPS
Chimutimunzeve
2-0 LEAD
16' Madamombe slid it in inside The box to draw first blood here
Dynamos 1 (Madamombe 14')
14' goal Dembare, Madamombe
GOOOAAAAL CAPS
1-0 KHUMBUYANI STUN ZPC
10 minutes played no clear cut chances for both sides
ZPC KARIBA 0
CAPS UNITED 0
12' How mine defending deep as they scramble clear a Murape cross
10' What a miss by Murape on a Mushure shot rebound Murape sends his effort wide
4 mins played as Caps fans cheering ZPC
CAPS UNITED 0
ZPC KARIBA 0
7' A slow start to the game, but Dynamos enjoying a fair share of possession
5' Simba can't control inside box and a chance is wasted as how mine clear
3' Mukuruva makes a clean catch off a dangerous cross
2' Mushure attempt is wide
Dynamos 0
How Mine 0
Source - online