Business / Companies
Cheda & Partners law firm shut down
15 Apr 2015 at 06:38hrs |
Views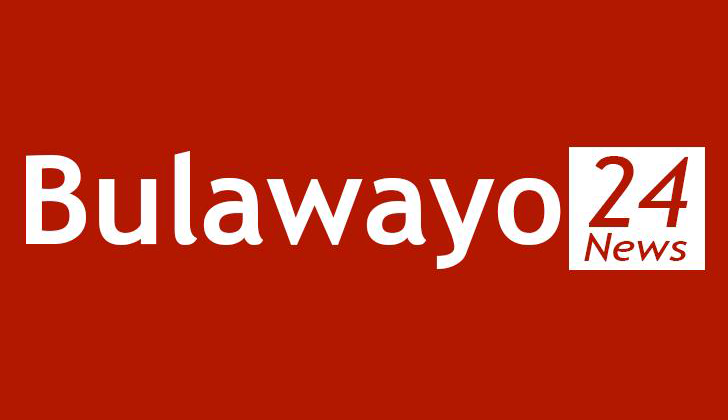 ONE of Bulawayo's biggest law firms, Cheda and Partners, has been shut down. The law firm has been under curatorship since February 5 after the industry regulator, the Law Society of Zimbabwe (LSZ), detected alleged fraudulent transactions running into hundreds of thousands of dollars.
The law firm's demise first saw its three senior partners, Sindiso Mazibisa, Mlamuli Ncube and Nqobizitha Ndlovu surrendering their practising certificates. They were later suspended by the LSZ pending fraud investigations, one of which was the alleged theft of $335,000 by Mazibisa which was held in trust.
The firm's curator, Advocate Perpetual Dube, has since informed Cheda and Partners employees and clients that the law firm will cease operations with effect from April 30, while terminating their employment contracts.
"Due to some developments that have ensued and to decisions that have been taken or expressed by the partners of the firm and lawyers employed by the firm, the Law Society of Zimbabwe has resolved that the firm must cease business with effect from April 30," wrote Dube.
"It is expected, however, that clients will continue to pick up their files between April 30 and May 15."
Cheda and Partners was a top rate law firm in Zimbabwe with its head office in Bulawayo and branches in Gwanda and Victoria Falls.
Advocate Dube met 13 Cheda and Partners lawyers, excluding the suspended trio, last week. The lawyers all indicated they intended to resign.
Mazibisa, meanwhile, had indicated to the LSZ that he planned to dissolve the partnership apparently in the hope of saving his practising certificate - a long shot, according to legal experts.
The firm was established in 1992 by its founding partner, the former senior Bulawayo High Court Judge, Justice Maphios Cheda, who later left to join the bench.
At its peak, Cheda and Partners had no less than seven major financial institutions, insurance companies, hundreds of small companies and thousands of individual clients.
With Mazibisa as the new senior partner starting in 2002, the law firm continued to ride on goodwill until the last decade when allegations of impropriety surfaced against Cheda and Partners' lawyers. Lawyers were accused of raiding the company's trust fund, inflating legal fees, selling people's houses using forged documents and unprofessional conduct.
LSZ spokesperson Vimbai Nyemba said recently that a report on a forensic audit undertaken at the law firm will be out soon.
"We're done with the audit and the general feeling is that the practice [law firm] is dangerous. We'll release the report together with the curator's report," she said.
"We've been receiving quite a number of complaints against Mazibisa and though some are not genuine, we'll do everything by the book so we guard against unintended harm."
The smoking gun which precipitated the collapse of Cheda and Partners was the apparent misuse of $335,000 by Mazibisa, which had been deposited with the law firm by businessman, Titus Ncube, in March 2013. Ncube was keen on buying shares in a gold mine with Mazibisa as broker, but he later developed cold feet and asked that the money be released back to him.
Mazibisa admitted the money was no longer there. In a letter to Ncube dated October 17, 2013, he stated that after reviewing Cheda and Partners' cash flows, he would pay back the money in four instalments starting on December 15, 2013, and finishing on February 15, 2014.
The lawyer never honoured his "firm settlement/payment proposal", forcing Ncube to report him to the LSZ for abuse of trust funds and also file for a summary judgement at the High Court for Cheda and Partners to get his money back. Judgement is pending.
Mazibisa was recently sucked into a mine wrangle in Filabusi, together with Sport, Arts and Culture Minister Andrew Langa, after their ownership of shares in the gold mine was disputed.
Mazibisa was alleged to have taken shareholding in the disputed gold mine in exchange for legal representation, conduct which a lawyer representing his rivals described as unprofessional and unprocedural.
Police are pursuing criminal complaints against both Mazibisa and Ndlovu, with the latter accused of defrauding home owners using forged documents.
In a doomed bid to stop The Chronicle from publishing stories exposing the rampant malfeasance at the law firm, Mazibisa filed a $20 million lawsuit against the editor, Mduduzi Mathuthu, reporter Thandeka Moyo, Zimpapers and Choppies Supermarket - who sell The Chronicle.
Mazibisa, Ncube and Ndlovu all hold Bachelor of Laws Honours degrees obtained from the University of Zimbabwe.
Mazibisa obtained his in 2000, and joined Cheda and Partners the same year, while Ncube and Ndlovu obtained theirs in 2005 and 2007 respectively, and joined the law firm straight from university.
At the law firm, which had 18 lawyers, Mazibisa was responsible for clients, business growth and financial planning, while Ncube was responsible for the litigation department and Ndlovu oversaw its staffing and practice groups.
Mazibisa, the longest serving partner, once sat on boards of the United Bulawayo Hospital; Dolphin Insurance Brokers; Merspin (Pvt.) Limited; Zimpapers; Bulawayo Agenda and Intwasa Arts Festival.
Source - chronicle