Entertainment / Music
Bags for Jeys Marabini packed, ready to go
25 Oct 2023 at 20:32hrs |
Views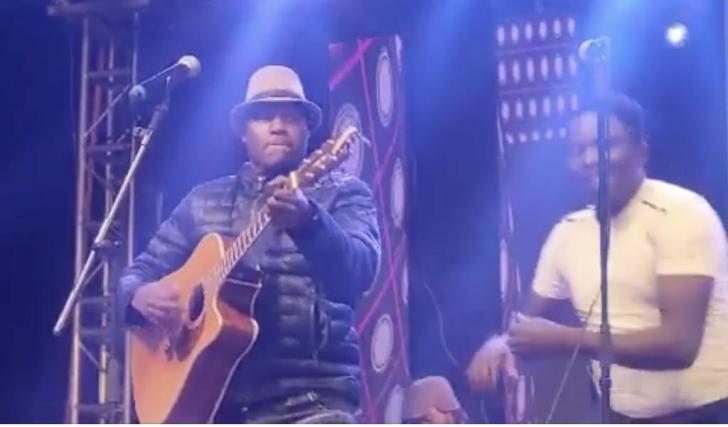 BULAWAYO's jazz music superstar, Jeys Marabini has packed his bags and ready to go. The Xola hitmaker is ready to prove that he is a force to reckon with in his United Kingdom (UK) tour where he will share the stage with the likes of South Africa heavyweight Freddy 'Amadara' Gwala, Afro-pop sensation Tshedi Malaika (Matshediso Florence Mholo) Aga Nyabinde, Ma9nine (Zimbabweans) in the UK early next month.
The tour is organised by Shanyai Promotion, an event management company that makes sure the African diasporians are not starved of their African music.
Though Marabini is happy to finally get the chance to showcase his talent abroad, he feels let down to see business people from Matebeleland province failing to give him the same support he gets from those in Mashonaland.
"I feel honoured to see my name in the hat with the names of artists who will be flying to UK. When I talk of great support, people from the Eastern part of our country are amazing."
"Their support leaves me contemplating on whether I should relocate to Harare as per their (sponsors) request."
Jeys proved that he is a renowned artist in the industry when he released his latest album Xola after having been out of music for a lengthy period. He introduced himself back into the industry with a bang where he toured the whole country holding shows.
"We had some electrifying performances where fans kept asking for more. I believe that those who sponsor us saw it worthwhile to give me a chance to show the world that I am of the best artists," said Jeys.
"Our brand is big and we appreciate the support. I still feel that people from Matebeleland are not doing enough in as far as supporting artists is concerned."
"Having said that, I am not saying that there is zero support from Matebeleland, no, my worry is that they don't show much support."
The outspoken Bulawayo elephant calls those in UK to feel the venues to the rafters. With all the confidence, Jeys promises the music lovers in UK the best ever.
"We are not going to UK to play, we want to satisfy our fans. We promise them nothing but great performances embraced with great songs."
"The line up of artists I would be sharing the stage with says it all. We have renowned artists who won't disappoint, I encourage those in UK not to miss the shows, be it Africans, Europeans, etc," concluded Jeys.
Source - Byo24News