News / International
American diplomat knocks down a Zimbabwean, charged with vandalism
21 May 2013 at 11:12hrs |
Views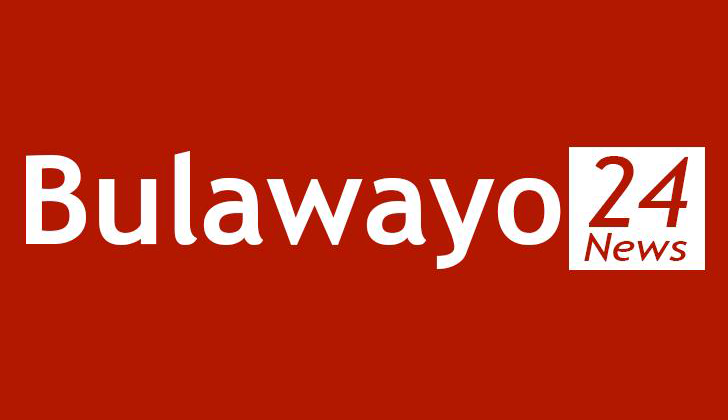 In 2008, a U.S. government employee on assignment in Zimbabwe drove through the capital of Harare in his government-issued Toyota Land Cruiser and struck and killed a 34-year-old Zimbabwe man.
Five years later, the driver, Andrew Pastirik of Woodbridge, is facing criminal charges in the U.S. Pastirik denies being drunk, but he does not dispute that he struck the man, Alois Pedzisai Matyoramhinga.
Yet the indictment against Pastirik mentions Matyoramhinga only in passing and Pastirik is not charged with murder or manslaughter, or even drunken driving. Rather, he is charged with vandalism - or "malicious mischief" as it is called in the criminal code - for causing more than $1,000 in damage to the Toyota Land Cruiser.
If convicted, he could face up to 10 years in prison.
Legal arguments are under way to determine whether Matyoramhinga's death can even be mentioned to a jury when his trial begins July 29.
Much of the case is shrouded in secrecy. Prosecutors, Pastirik's lawyer and Pastirik himself, who worked in the State Department's Diplomatic Security Service but is not currently employed there, won't comment.
Pretrial hearings were held behind closed doors "for national security reasons" under a law more typically used for terrorism and espionage cases. And court records don't say exactly why the case was brought nearly five years after the death, though in one filing, prosecutors attribute part of the delay to research on whether more severe charges could be brought.
The charge prosecutors ultimately settled on is an unusual one.
While the case is technically about the damage to the Land Cruiser, prosecutors argue they should be allowed to tell the jury that the damage occurred when Pastirik struck and killed Matyoramhinga.
"That the defendant, while intoxicated, struck a pedestrian with such force as to discharge bodily fluids onto the car, misremembered the location where the collision occurred, and offered conflicting explanations as to these events all tend to show that the defendant acted knowingly or carelessly in disregard of law," prosecutors Pragna Soni and Andrew Peterson wrote.
Pastirik's lawyer, meanwhile, argues Matyoramhinga is irrelevant to the case and should not even be mentioned in a vandalism case.
Allowing "evidence of the (death) injects a level of moral culpability that will confuse, agitate and confound the jury into thinking they are asked to decide whether the defendant took life, rather than destroyed a vehicle," wrote defense lawyer Joseph McCarthy.
Photos in the court file show Matyoramhinga's body lying face down in a field, his shoes knocked clear from his body.
The defense lawyer argues the damage to the government car was an unfortunate accident on a dark road, when Pastirik swerved to avoid an oncoming car. He says it lacks the willfulness necessary to prove vandalism.
The government said after Pastirik first reported the accident to a security officer at the U.S. embassy in Harare, he repeated, "This is bad" over and over. Pastirik told the security officer he knew it was bad because he had hit pedestrians before, when stationed in Afghanistan as an officer with the State Department's Diplomatic Security Service, which provides protection to ambassadors and other diplomats. In defense motions, Pastirik disputed he said that and disputed that he struck pedestrians in Afghanistan.
Court records said in the Zimbabwe death, Pastirik was drinking at Marine House where the Marines who guard the embassy in Zimbabwe are stationed. A Marine Corps spokeswoman said Pastirik was not a Marine.
Zimbabwe's ambassador to the United States, Machivenyika Mapuranga, said he assumed Pastirik's case was properly handled in Zimbabwe, but added that if the U.S. asserted diplomatic immunity on Pastirik's behalf, Zimbabwe would not have been able to put him on trial for Matyoramhinga's death.
He said he understands the rationale for putting Pastirik on trial in the U.S. for vandalism.
"It's within their right to do so," he said of the U.S. government.
State Department spokeswoman Laura Seal declined to comment on whether the U.S. asserted diplomatic immunity on Pastirik's behalf.
While governments can claim immunity on behalf of their diplomats, they can also waive a diplomat's immunity.
In a high-profile case, the U.S. pressured the government of Georgia to waive immunity for diplomat Gueorgui Makharadze, who in 1997 slammed his Ford Taurus at high speed into a line of cars stopped for a traffic light in Washington, killing a 16-year-old Maryland girl. He was convicted of involuntary manslaughter and aggravated assault and spent more than three years in a U.S. prison before being returned to Georgia to serve the remainder of his sentence.
Source - The Associated Press