News / Local
Harare Warriors dampen Zimbabwean's spirits
16 Jan 2022 at 08:51hrs |
Views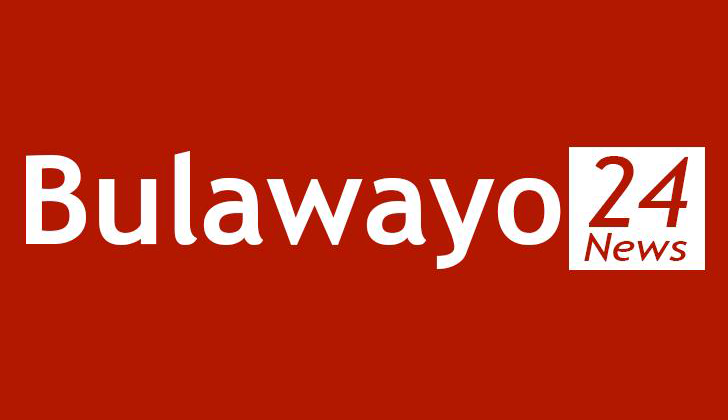 For the umpteenth time, the Zimbabwe national soccer team managed to raise the nation's hopes only to dampen football fans' spirits in cruel fashion.
While the Warriors have failed to progress beyond the group stages at the Africa Cup of Nations (AFCON) finals since their debut in 2004, Zimbabweans, to their eternal credit, have always kept faith in their number one team, hoping for what has been that elusive moment when the favourite team would reach the promised land.
But their performance at the finals followed the same script.
Zimbabwe became the first nation to bow out of the ongoing tournament in Cameroon after suffering a humiliating 1-2 loss to Malawi in a Group B encounter on Friday.
The loss followed a narrow 0-1 defeat to Senegal in the Group B opener on Monday.
Friday's defeat by the Flames stretched Zimbabwe's winless streak to 14 matches in all competitions.
Even more worryingly is the fact that the Warriors now have a single win in 21 outings, which ultimately makes Felton Kamambo's board the worst to preside over ZIFA.
ZIFA's board's success is largely measured by the success of national teams.
The list of disappointments has been endless.
Under their watch, the Mighty Warriors had the ignominy of being walked over at home by Zambia, while the Young Warriors were disqualified from COSAFA for age-cheating.
However, the latest failure at AFCON has left fans gutted.
The Warriors will now return home after playing for their pride in the last group game against Guinea in Yaoundé on Tuesday.
Former coach and renowned talent scout Wieslaw Grabowski feels they are still lagging behind in tactical discipline.
The goals Zimbabwe conceded against Malawi were a result of both poor positioning and poor decision-making by the central defenders.
Against Senegal, Zimbabwe conceded a penalty in the 94th minute when Kelvin Madzongwe needlessly threw his body to the ground in an attempt to block a shot and ended up handling when there were two defenders behind him and an alert goalkeeper.
"I am a bit disappointed because I can see the potential is there and we are just lacking tactically," said Grabowski.
"The left-footed defender (Teenage Hadebe) needed to play it safe in that incident that led to Malawi's second goal.
"I think we need to work more on individual tactics from club level. The players need to know how they behave without the ball, because most of the time you are without the ball.
"Sometimes, the player without the ball is the most dangerous, because one nice pass to him and he destroys you.
"We need to invest more in tactical training from club level because we will end up having players playing like headless chickens."
He, however, insists the county is endowed with fabulous talent.
"The players we have are not so bad; the potential is there but we are lacking on individual tactical discipline.
"In that game against Malawi, the main problem was poor marking in defence – simple as that …
"I also feel these boys do not play many competitive games together. There is need to identify the right squad of players we need, then arrange high-profile friendly matches in-between qualifiers and tournaments," he said.
Zimbabwe Soccer Coaches Association leader and juniors coach Bheki Nyoni agrees with Grabowski's assessment.
"Talent is there but talent has to be developed and the question is who is doing the development. Those who are supposed to develop talent have not played their part," he said.
"We should stop dreaming and start being realistic.
"We should first dream of having an Under-17 team going to AFCON, the Under-20 going to World Cup, Under-23s going to the Olympics. If we have that then we can have players graduating into the senior team with experience."
Nyoni thinks the Warriors squad at AFCON is short on experience.
"For starters, the team we took to the AFCON finals is the weakest ever Zimbabwe have taken to the finals in terms of experience.
"Out of 23 players, there are 16 debutants, which means they lacked experience at such a stage."
Mashonaland East junior football expert Tapiwa Ndewere, who also owns Power Eleven Academy, wants the nation to start all over again.
"The senior national team is like the dashboard of our progress in terms of development.
"We cannot expect miracles at the national team when you don't have a functional league, when you don't have a vibrant junior policy or any meaningful junior development policies," he said.
"Football has no shortcuts … If we don't do our things properly, we are going nowhere.
"Even if we take Pep Guardiola and give him our national team, he will fail because we cannot expect miracles at the final stage, we need proper strategies from grassroots."
Zimbabwe National Soccer Supporters Association (ZNSSA) founding leader Eddie "Mboma" Nyatanga is disillusioned by the Warriors' performance in Cameroon.
"I have been talking to a number of supporters and they are very disappointed," he said.
"Losing to Malawi at this stage is an all-time low. It means we are going down.
"The Government had put in the resources but we ended up losing to Malawi; some supporters are getting fed up with the Warriors, I tell you.
"We need to sit down as the football stakeholders and do a self-introspection before we come up with solutions to this.
"We even had members of the original ZNSSA leadership who wanted to go to Cameroon thinking this could finally be our tournament, but again we failed. We can't be going there and failing every time."
Former ZNSSA executive member Eddie "Styles" Masunda is among those who had planned to fly to Cameroon with the hope that the Warriors could finally turn the corner.
He has now been left with the sinking feeling that the current crop of players has not lived up to its billing.
"I thought we had the best group of players in terms of talent, but they have disappointed big time," said Masunda, who is now based in the United States.
He was planning to go to Cameroon to watch the match against Guinea but has shelved the plans as the game is now a dead rubber.
Performance analyst Calvin Mavhunga is convinced Zimbabwean football is lagging behind.
"We have a technical team that is understaffed; there are no scouts. You can't have one analyst in the technical team.
"You need to have a proper dashboard," said Mavhunga, who works as a team analyst for Tanzanian giants Simba.
"If you are a national team coach, you are coaching players coming from best set-ups. Look at Zemura, Nakamba or Kadewere, they are coming from big leagues and the process of coaching there is comprehensive and detailed.
"They expect the same here.
"A player's performance is not triggered by his own skills but is a compliment that is emanating from his teammates.
"So, instead of saying Tino Kadewere didn't do well, I will say he is not well supported. We need to find out what makes him tick when he is playing for Lyon."
He believes there is need to have a full-time national team coach.
"We don't have technical scouts because we treat the job of the national team coach as an overnight job where you can be a coach at a club and at the same time you are national team coach. It's impossible."
The system, he added, is currently broken.
Source - The Sunday Mai